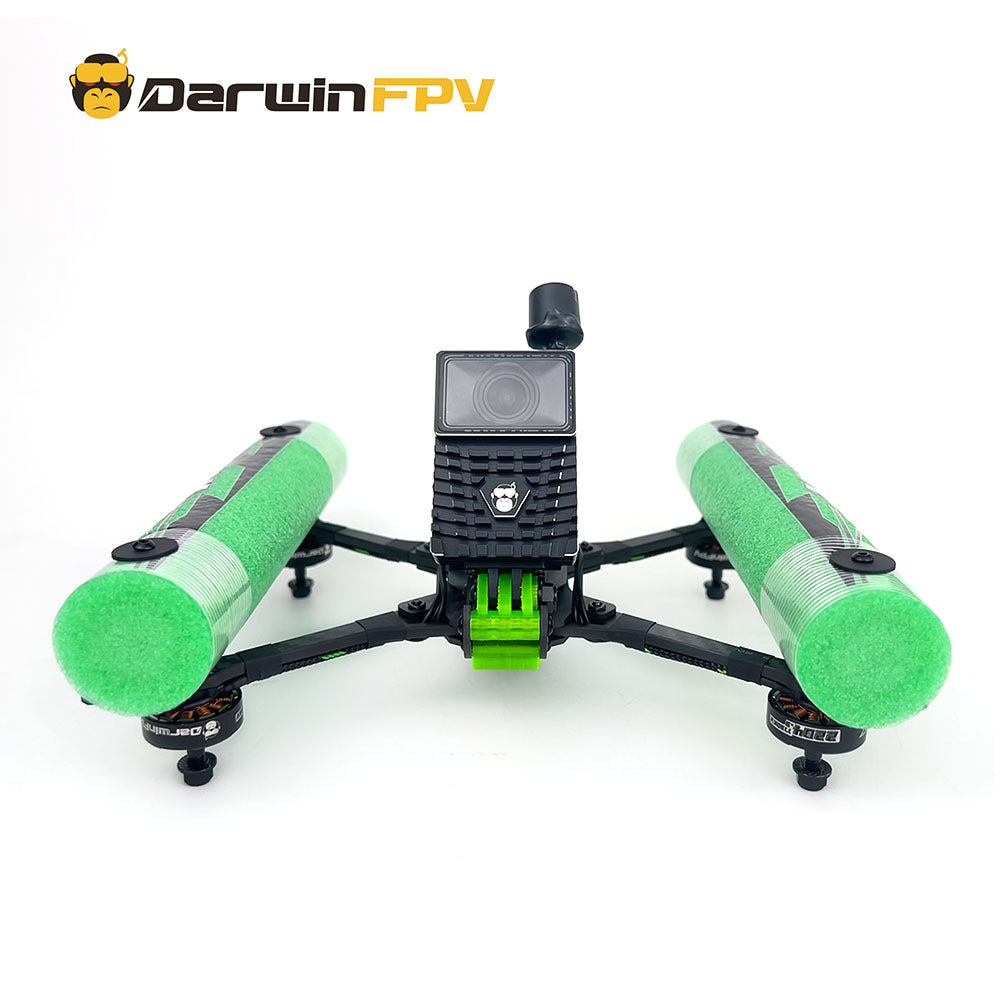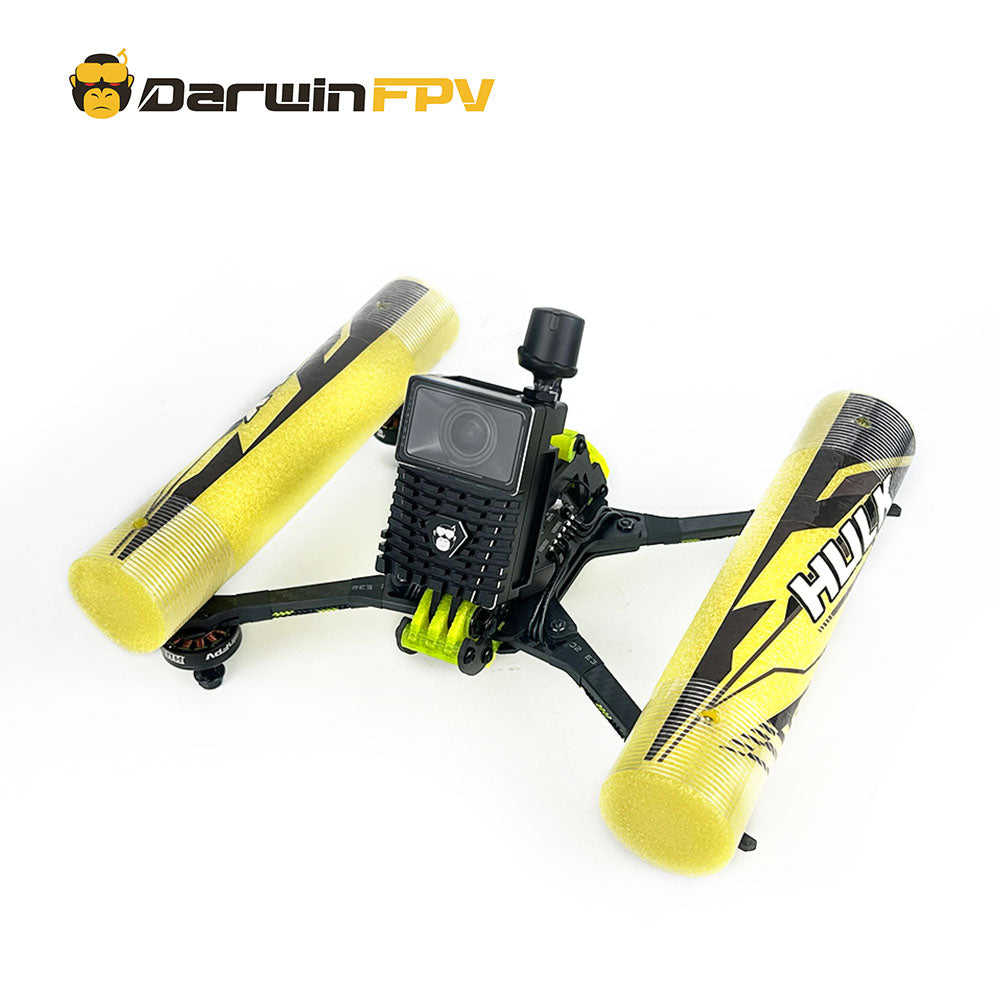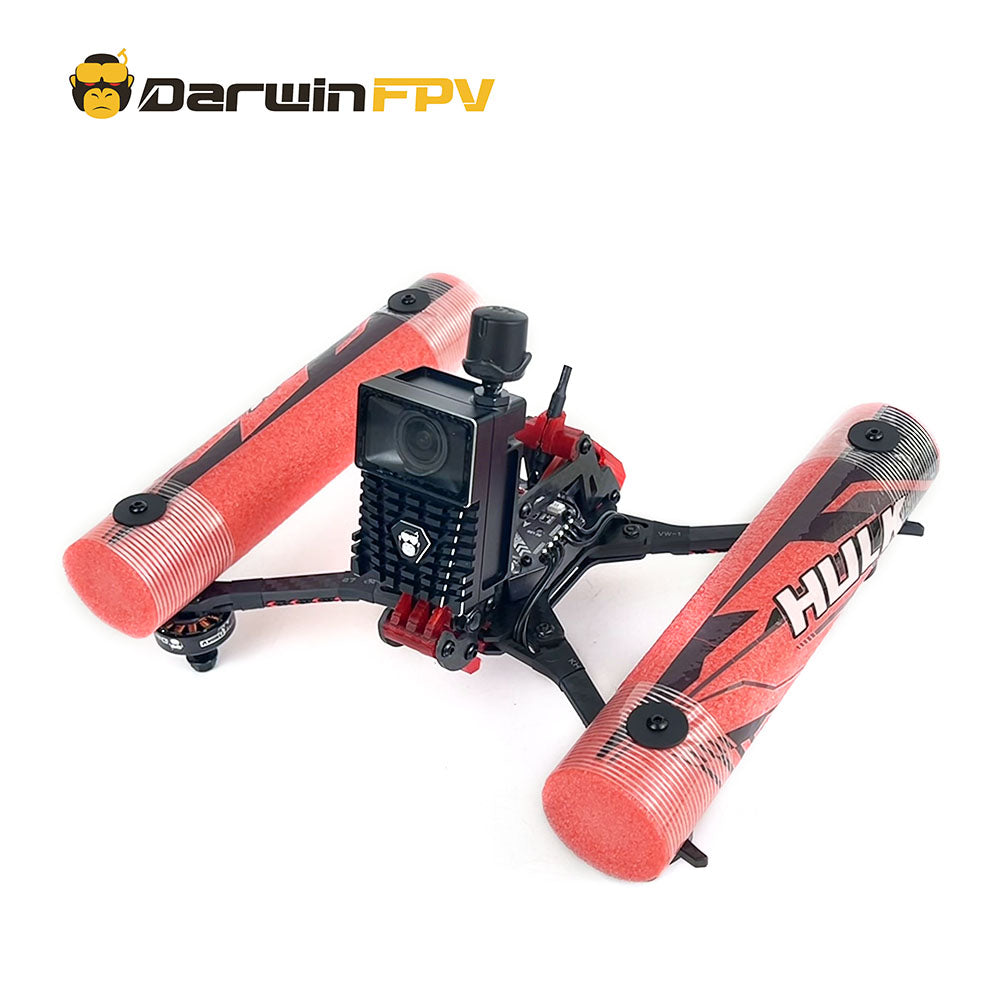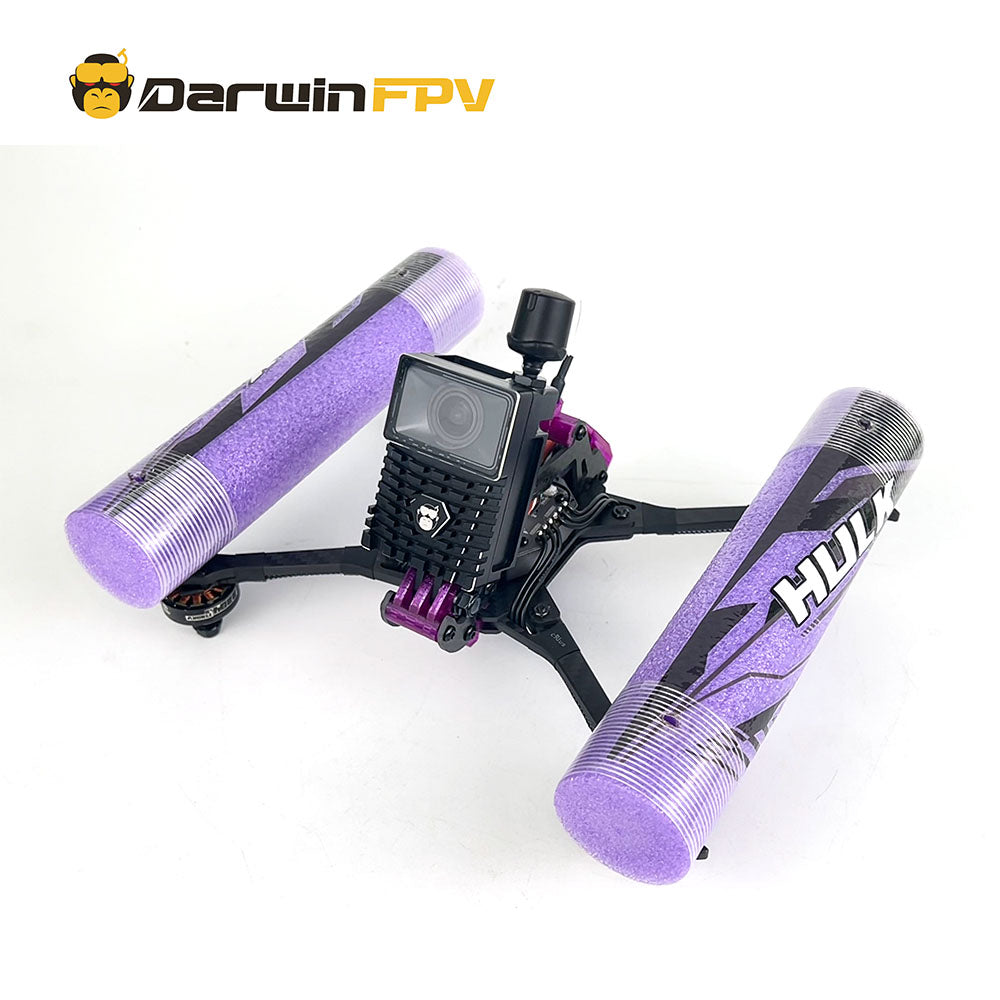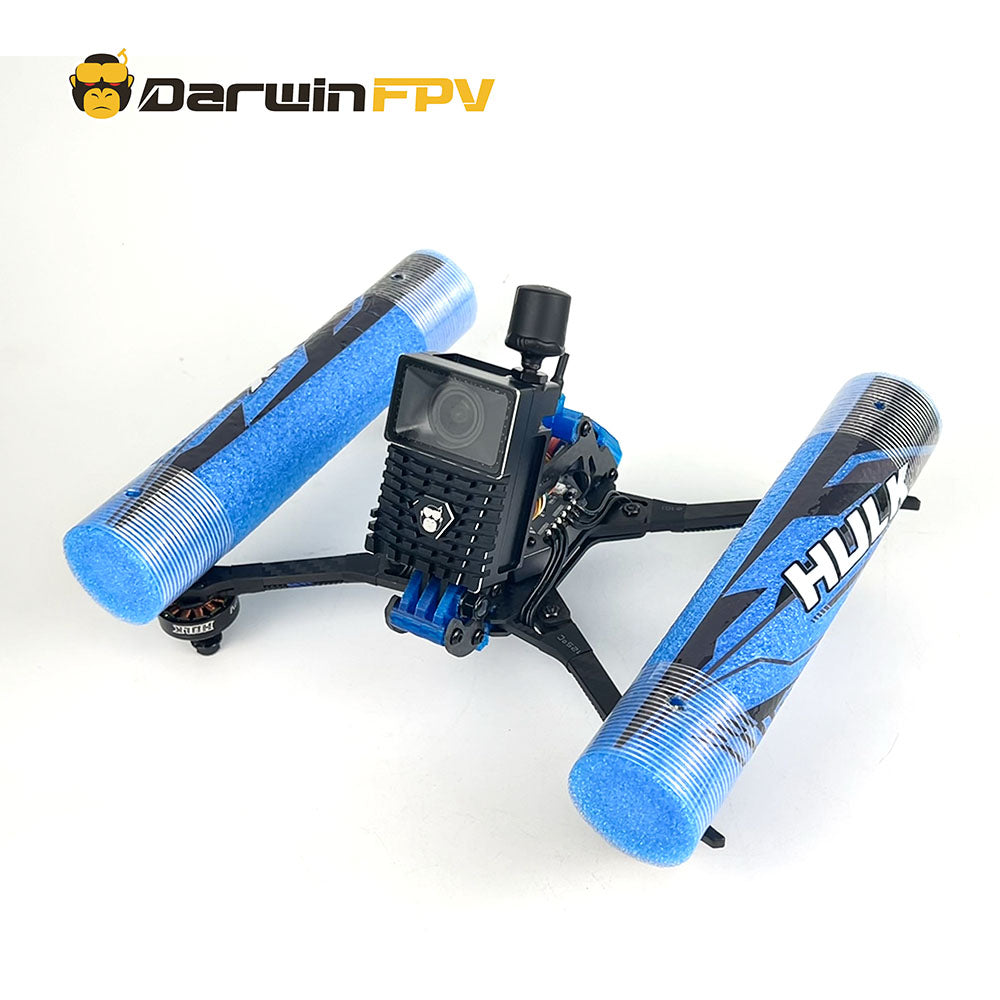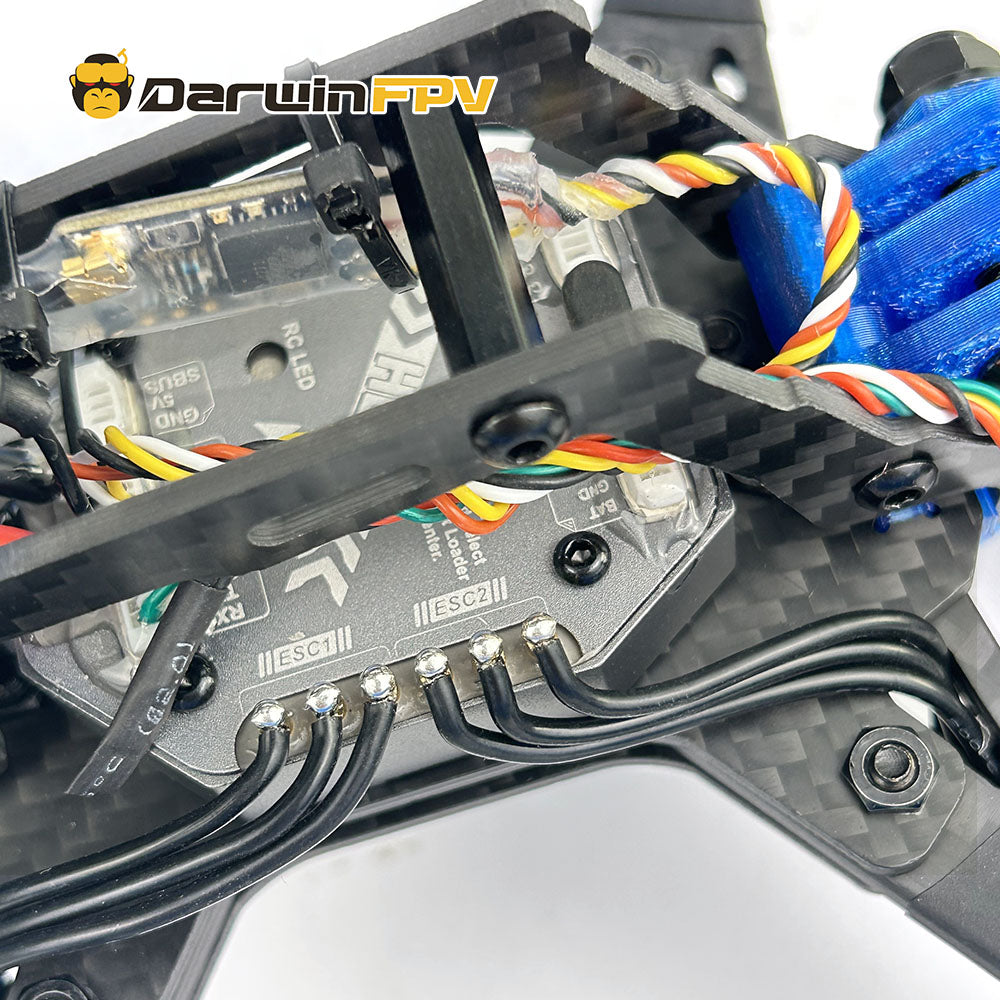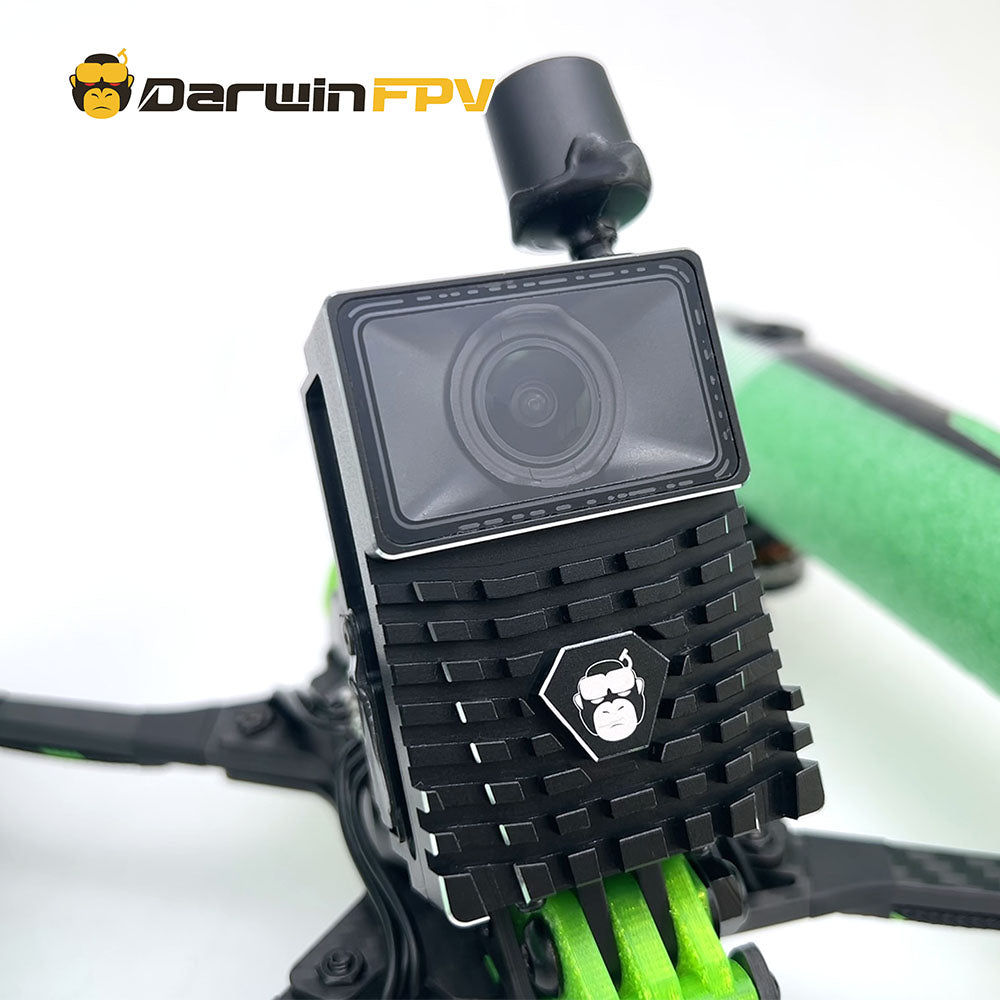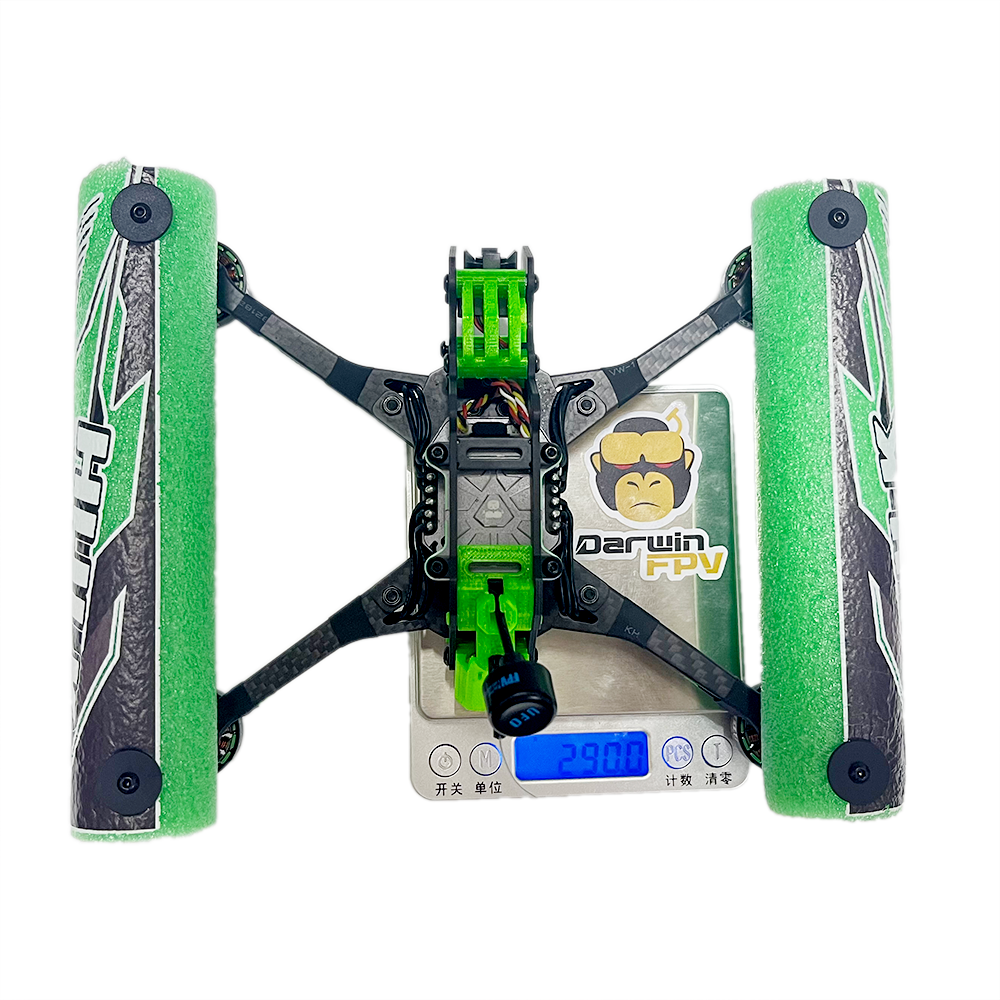 DarwinFPV HULK Waterproof FPV Drone
Version:
Analog Version 4S
DarwinFPV HULK is the world's only waterproof cinematic fpv drone, with IP67 waterproof and super electronic system protection armor, high-performance, ultar durable and maintenance-friendly, suitable for fpv photography needs in any harsh environment.
The HULK Care Card: with this card you can have 2 times to get 25% discount code on the waterproof drone. No matter what your problems are(wrong solder, drone blow up, drone lost , out of contact or whatever) and you only need to pay 75% of the cost to have a new one, which can be used twice within 1 year. 
About the DarwinFPV HULK DJI o3 version: 
HULK DJI O3 Waterproof fpv drone uses high-quality materials and sealed design, with excellent IP67 level waterproof, dustproof, and impact resistance, it can protect the drone even when flying in complex environments such as rainy days or seaside, so that your drone is protected from violation and physical shock from water, dust, sand, and other pollutants. It is appropriate for use in specialized situations such as fpv drone flight, professional photography, and field exploration.
With 30ms/10km low-latency long-distance transmission and 4K/120fps video quality, the DJI O3 Air Unit can provide the HULK Waterproof Drone with a more advanced, high-performance flight and shooting experience. The HULK DJI O3 can maintain the stability and efficiency of data transfer while moving at high speeds and over long distances, allowing players to instantaneously get the drone's operating condition and surrounding environment and respond accurately and quickly. Simultaneously, its 4K/120fps video quality can deliver smooth and consistent ultra-high-definition visuals, providing consumers with a richer and more realistic visual experience.
We have done many experiments and changes in the process of developing the HULK O3 version. We not only pay attention to waterproof performance but also sturdiness, heat dissipation, ease of use, etc. Finally, we specially designed a CNC metal waterproof case for DJI O3 Air Unit, which has a perfect match with DJI O3 Air Unit. The case is constructed of high-quality aluminum alloy material using modern CNC numerical control manufacturing technology. It features exceptional waterproof performance and an IP67 waterproof standard construction, allowing it to remain stable even in adverse weather and water situations. At the same time, the heat dissipation performance of the case has also been greatly improved, effectively reducing the temperature of the fpv drone during flying , and improving the stability and life of drone.
Feartures: 
High reliablity  and high durablity for all weather. All electronic systems are made of the glue pouring process and the aluminum alloy shell, which not only carrys cool apperance but is very durable. It has IP67 protection grade, excellent waterproof and dustproof performance and can be used in a variety of harsh environment (mud, ice, snow and water) without damage.
It brings smooth flight. The drone is used a compact and reasonable  center of gravity distribution, the flight is stable and flexible, especially suitable for the freestyle. It provides pilots with an excellent flying experience.
It featured with stabilization and anti-shake performance. Darwin HULK desiged with multiple shock absorption structures so that there will no video jitters when you are using the camera.
A multifunctional waterproof cinematic FPV drone. Darwin HULK equipped with 6S-45A F4 AIO, built-in ELRS 2.4GHz receiver and various plug-and-play interfaces with short circuit protection. It can fit your different demands.
The longer life. The HULK 2204.5 waterproof motor adopts top grade stainless steel bearing, excellent rust resistance, 2000h+ motor service life.
It provides you stable and strong signal. The ingenious design of the floating foams make the drone can flip automatically when it falls into the water, so that the antenna is always above the water surface to maintain the strength and stability of the signal.
User-friendly designs. It is provided with a new appearance, modular design and compact structure. It is only 290g and you can DIY freely.
Specifications:
Package: 
1 x HULK Waterproof FPV Cinematic Drone

4 x Gemfan Sbang 4934-3 propeller (2L2R)

2 x battery strap 20x230mm

1 x Battery Bottom Buffer Seat

1 x Spare Wire Pack

1 x Spare Screw Kit

1 x 24-in-1 Multifunctional Screwdriver Kit

1 x M5 Socket Wrench (for motor nut)

1 x Sticker

1 x Manual