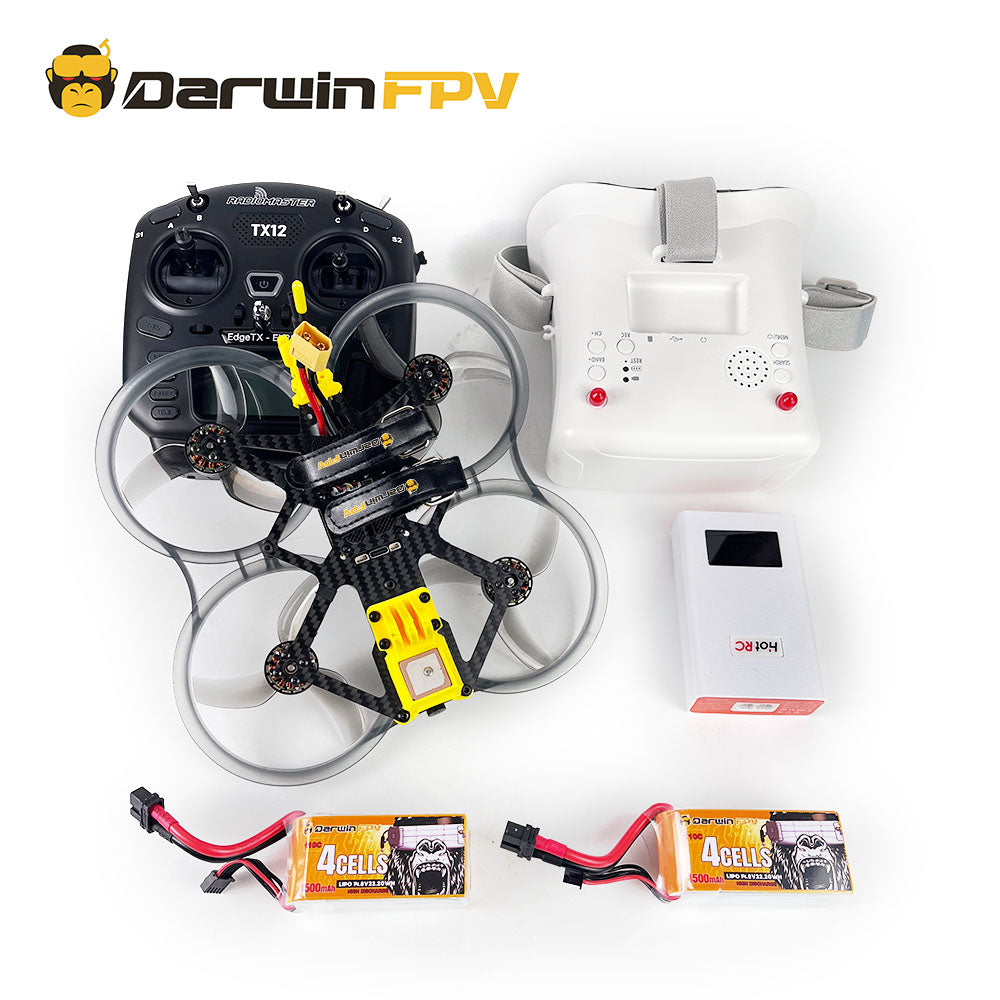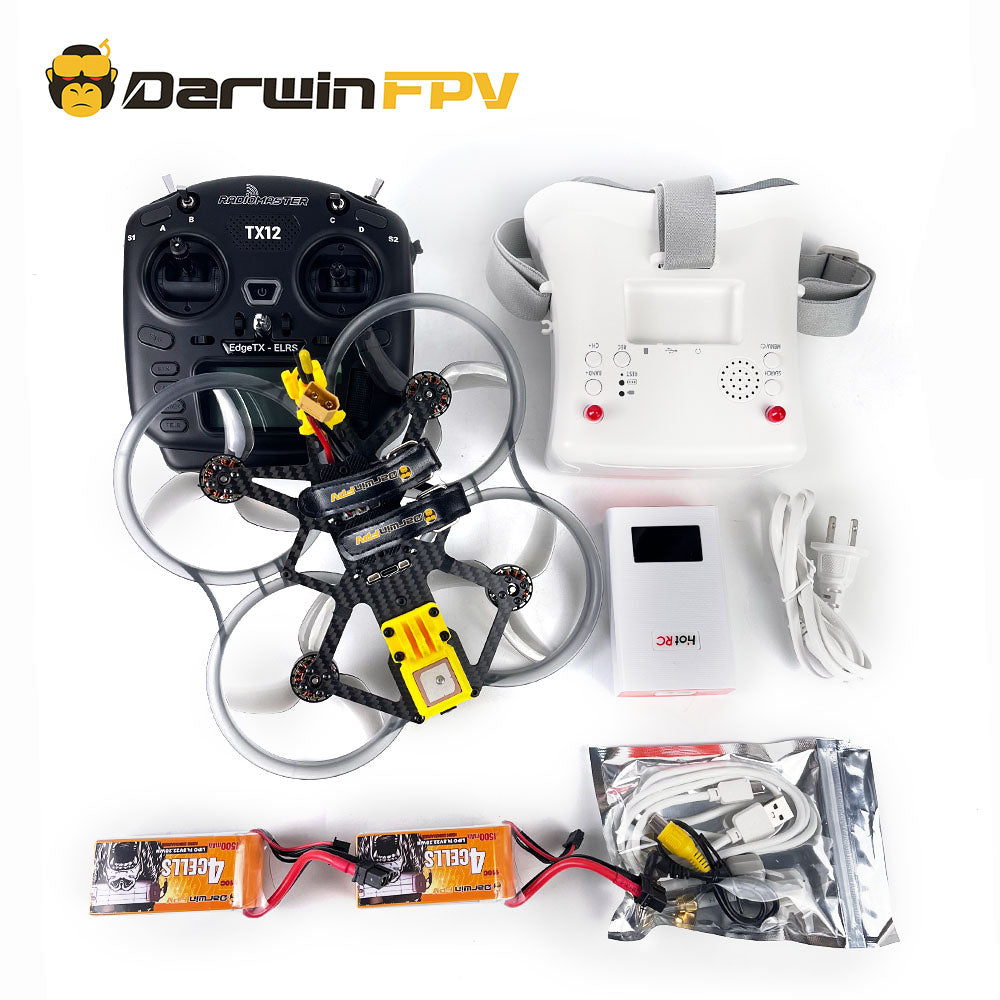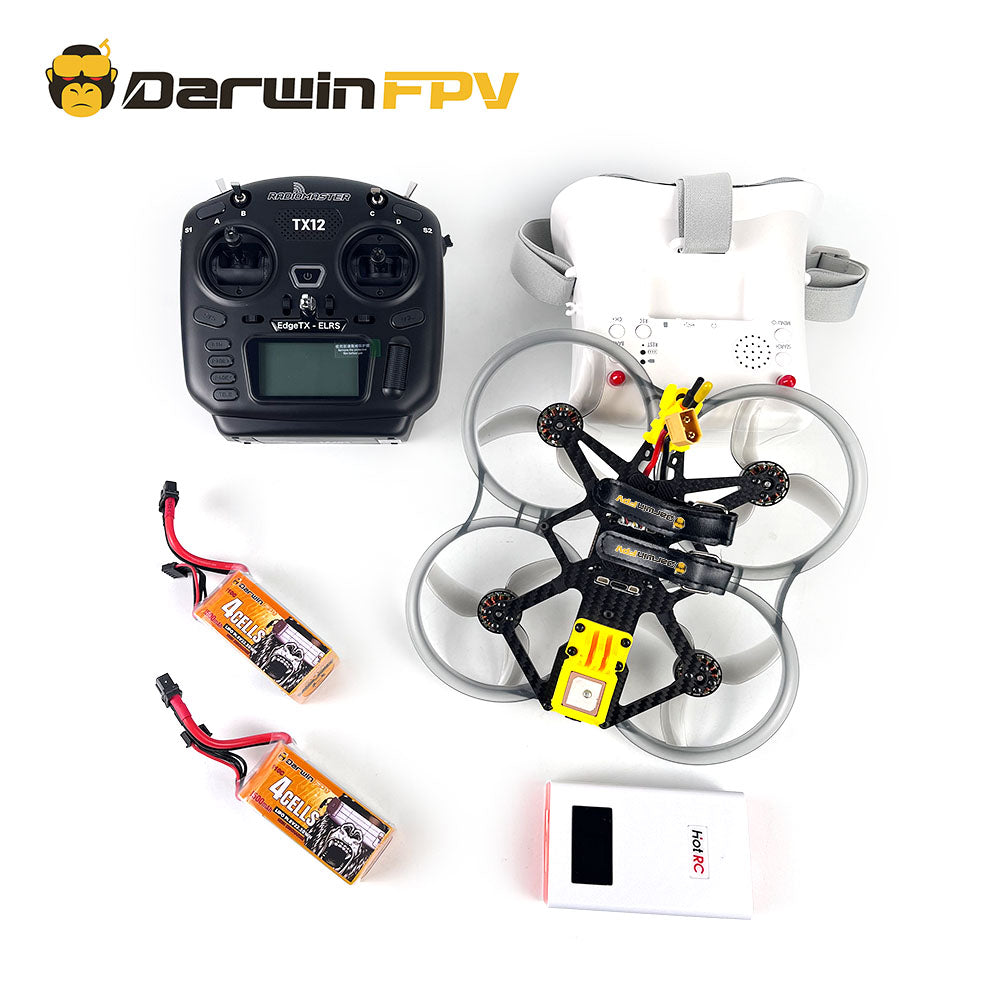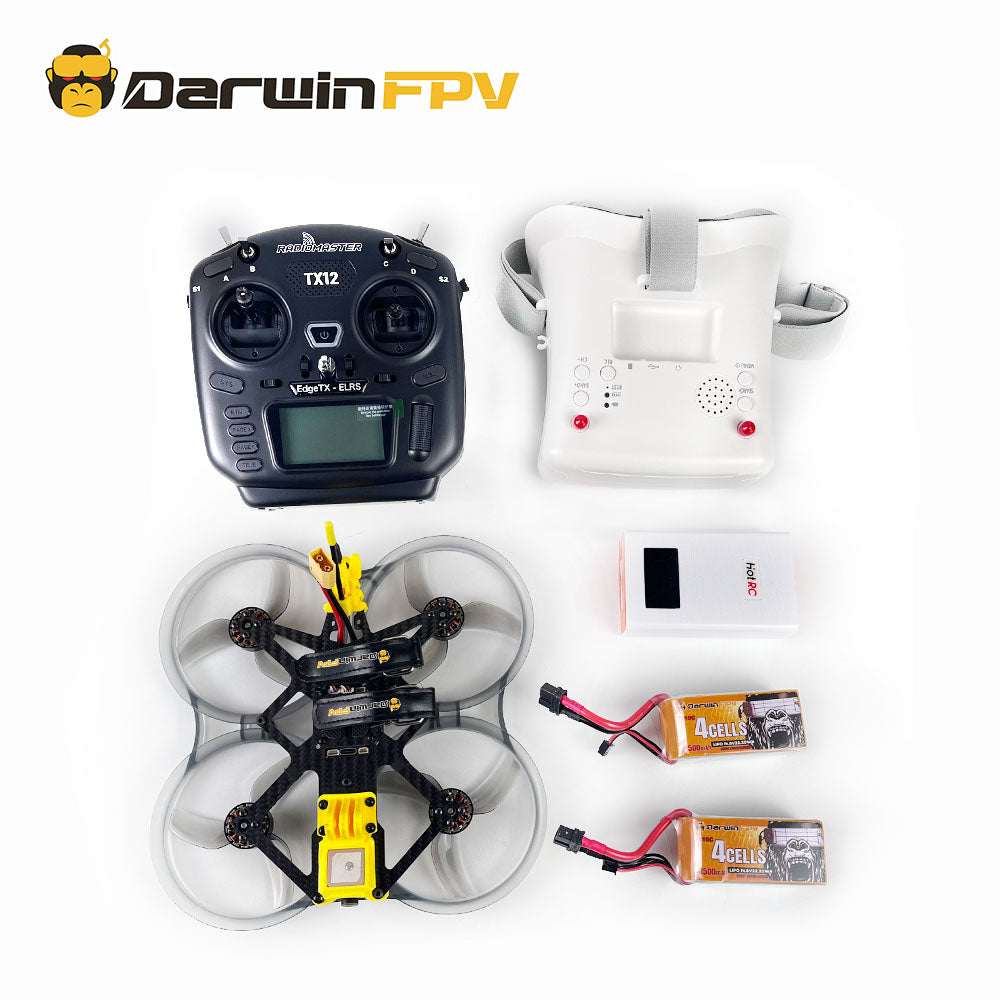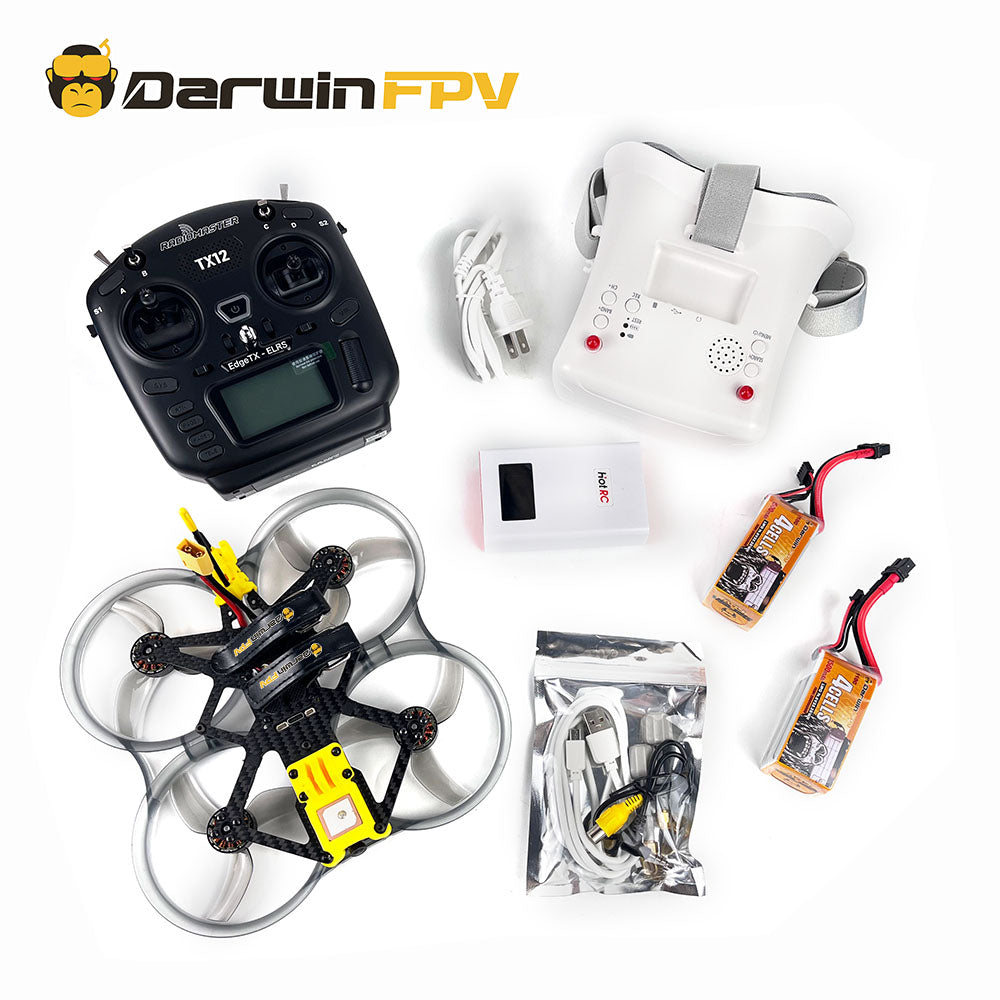 DarwinFPV CineApe35 FPV Drone RTF
Model:
CineApe 35 4S FPV Drone RTF
Propeller:
2 packs propeller
Summary :
CineApe35 RTF is prepared for any new beginner who wants to explore the world of FPV. Everything you need is inside. You only need to charge it and turn on the power then you can start your flight. Say goodbye to complicated assembly and debugging processes, allowing you to save time and worry. Spend more energy on flying.
CineApe35 RTF includes CineApe35 Analog FPV Drone, Radiomaster TX12 MARK II controller, 5.8G 4.3-inch FPV goggles, 4S 1500mAh battery and charger, etc.
CineApe35 is a 3.5-inch whoop fpv drone that can fly for 7 minutes, 3 kilometers away, and has a maximum speed of 110km/h. Compared with CineApe25, it has stronger power and can easily mount a full GoPro for shooting. Its flying feel is very close to that of a 5-inch fpv drone. If you are concerned about safety, then this fpv drone can meet most of your usage scenarios.
This is a 3.5-inch fpv drone that integrates film shooting, freestyle, leisure, and safety. It is the best choice for photographers!
Features: 
1: Features a high-strength, one-piece injection-molded propeller guard that offers super durability and explosion resistance. This design ensures optimal protection for the drone itself as well as for you and others around, instilling a greater sense of confidence when engaging in exhilarating flights.
2: Equipped with a powerful 2006 brushless motor, our drone strikes a perfect balance between delivering high bursts of speed and ensuring a long-lasting battery life.
3: With the front-mounted GPS module, our drone is able to maintain a safer distance from potential sources of interference
4: Glue filling protection,Completely eliminate the risk of damage due to contact with metal debris, grass juice, dew, etc.;and other environmental factors.
5: Radiomaster TX12 MARK II controller has a built-in ELRS module, the remote control range can reach 3 kilometers, and the Hall rocker makes the remote control more accurate;
6: Equipped with 5.8G 4.3-inch FPV goggles with built-in DVR function. Dual antenna reception, stable signal;
Packing List: 
1 x DarwinFPV CineApe35 4S Analog FPV Drone
1 x RadioMaster TX12 Mark Ⅱ(ELRS2.4G version)Controller
1 x DarwinFPV 4.3 Inch FPV Goggles
1 x HotRC A400 Battery Balance Charger
2 x  DarwinFPV 4S 1500mAh Battery
1 x Accessories pack
1 x Spare screws pack
1 x CineApe35 Injection Molding Guard EVA Bumper Strip
1 x Logo sticker
1 x Manual