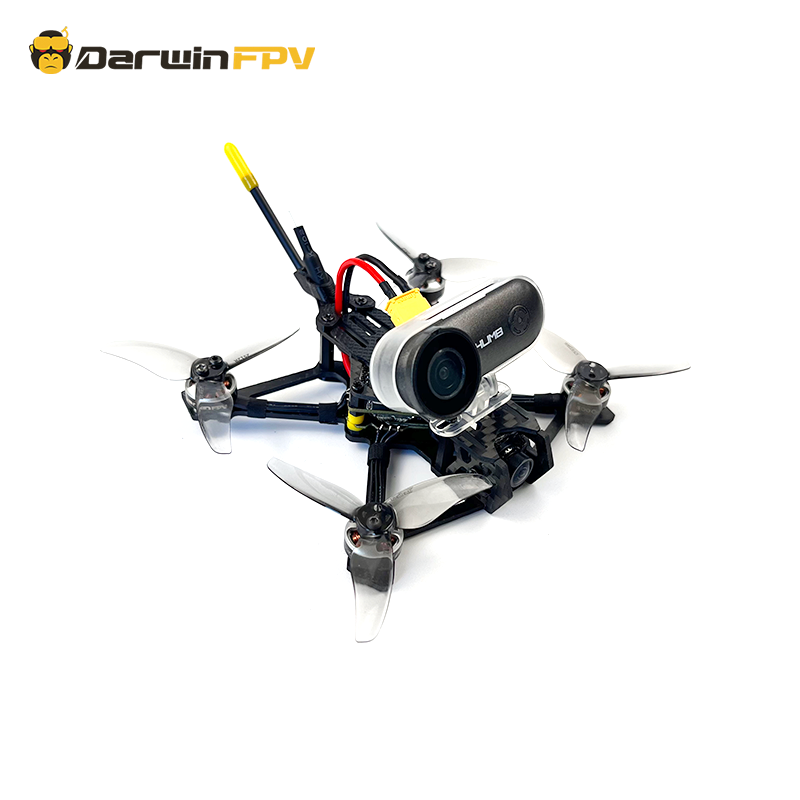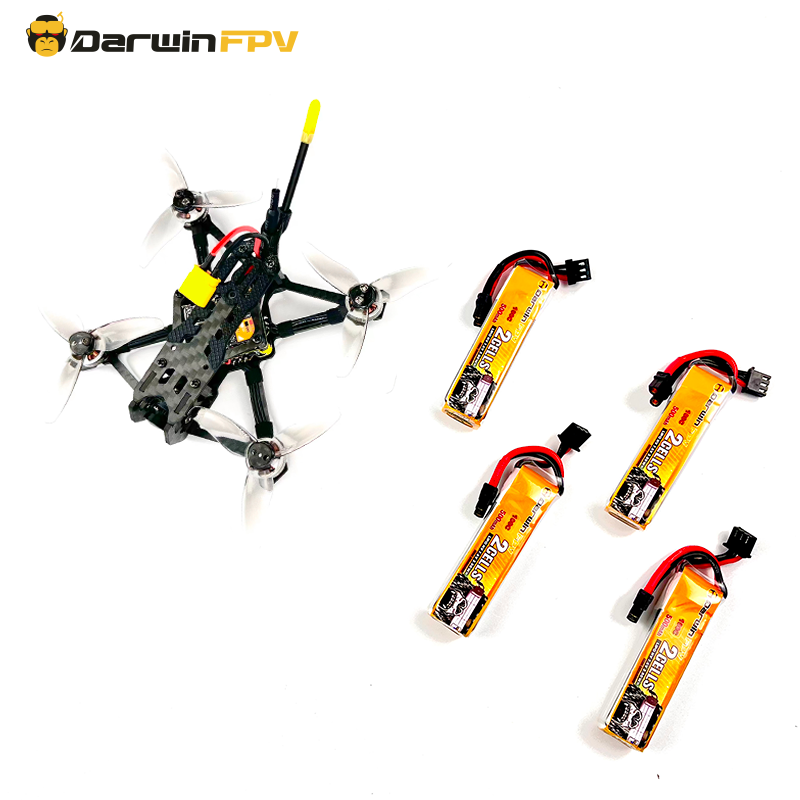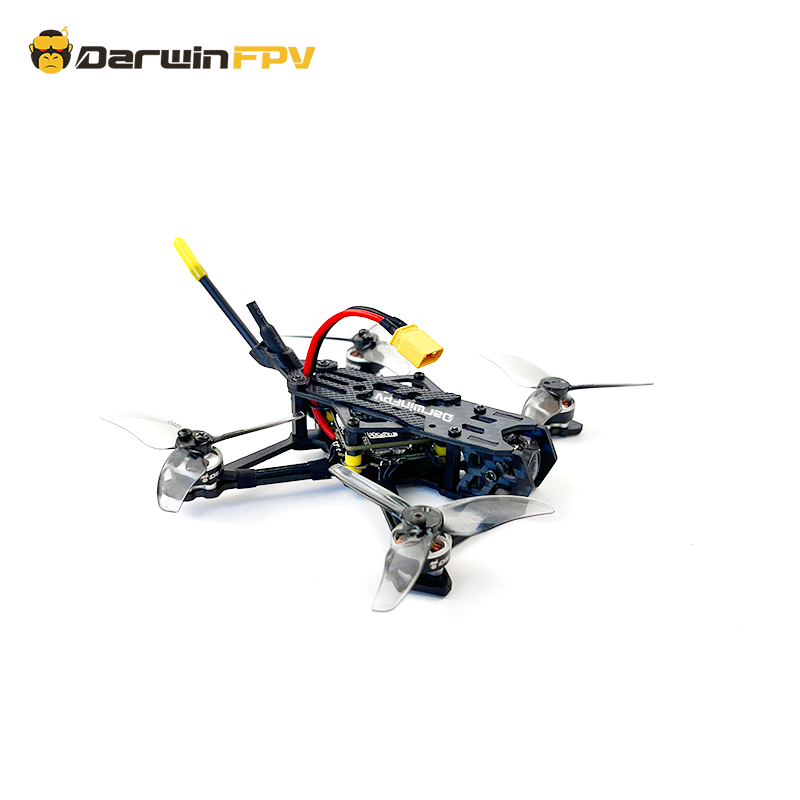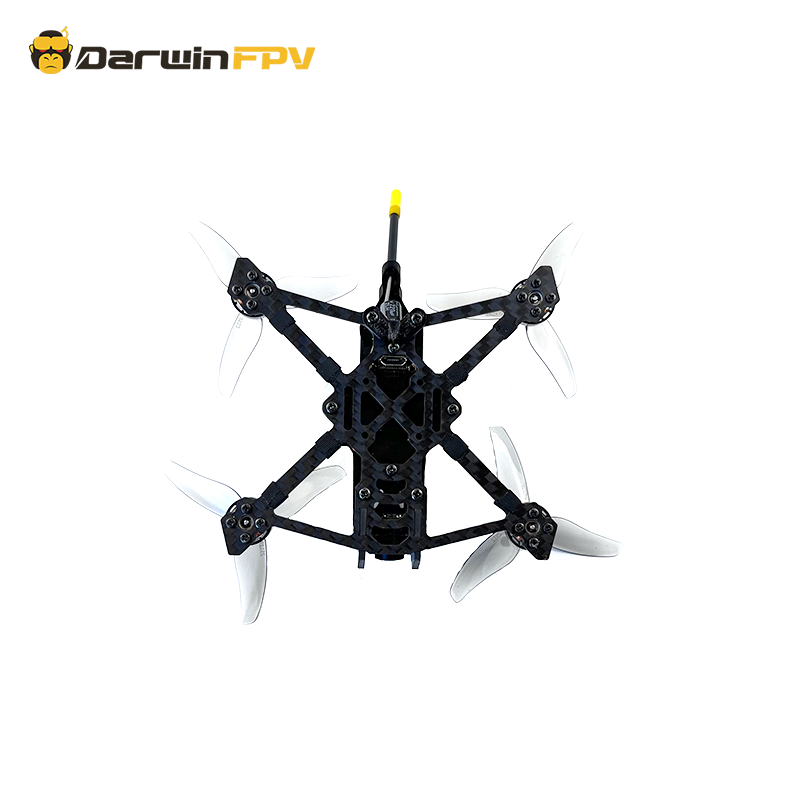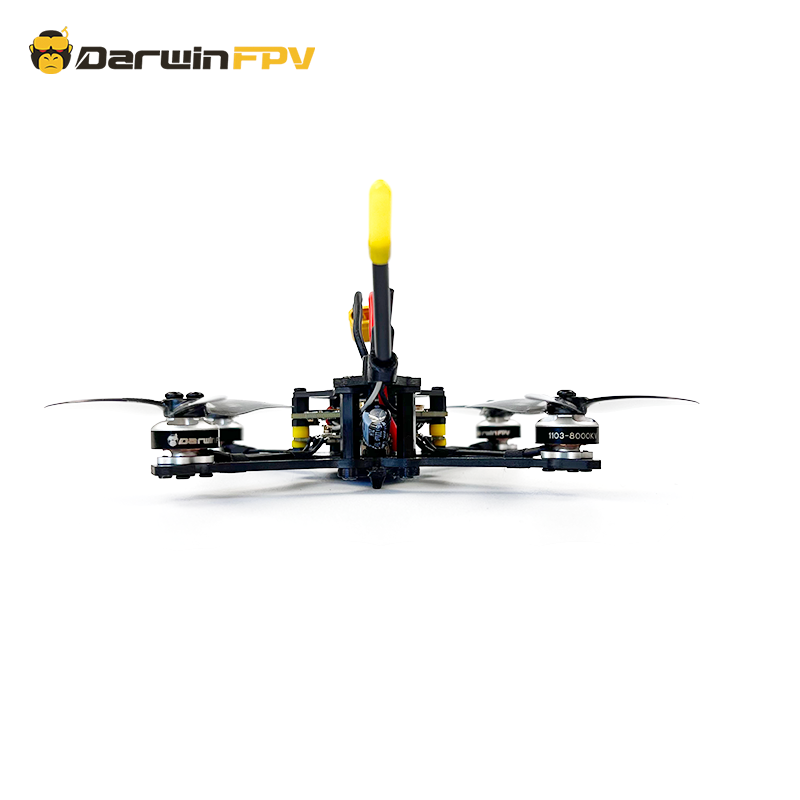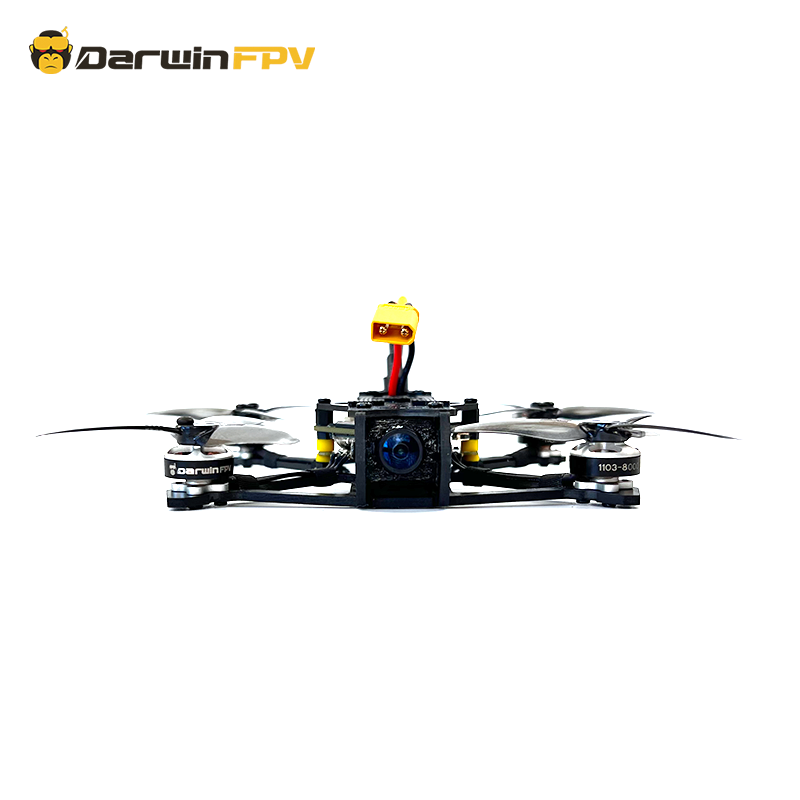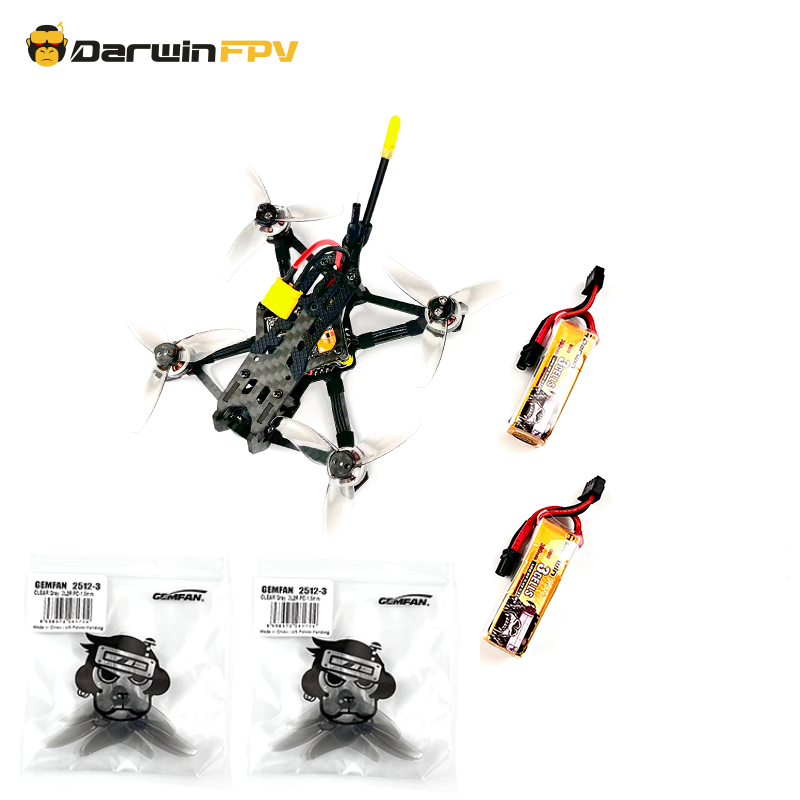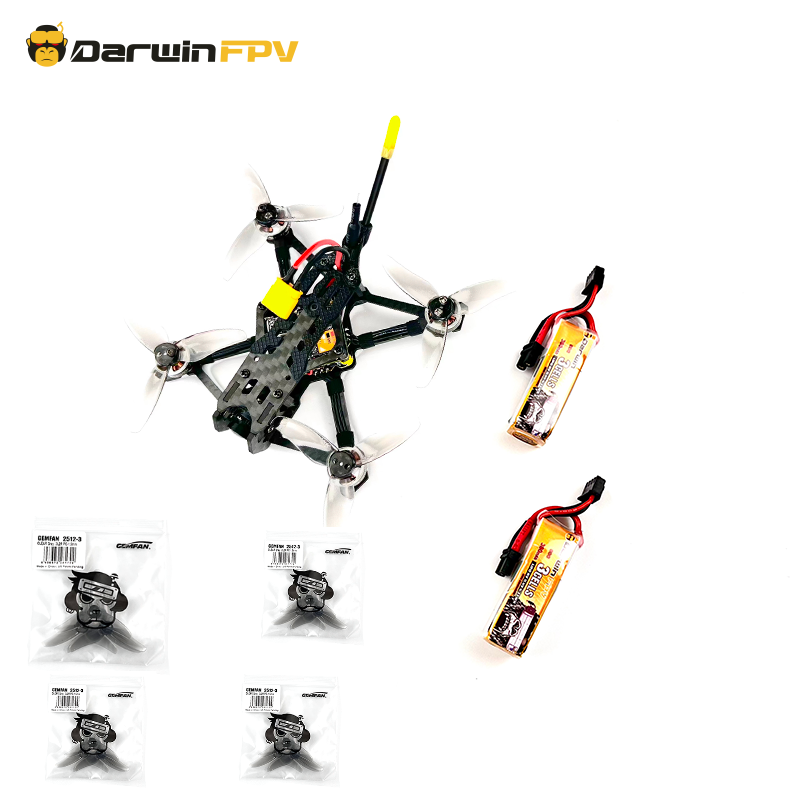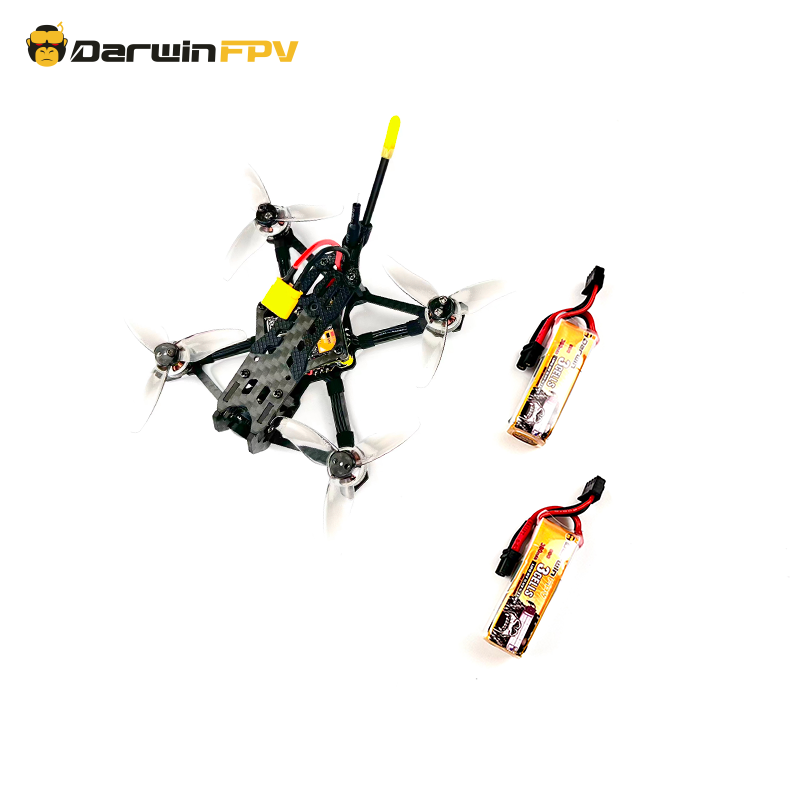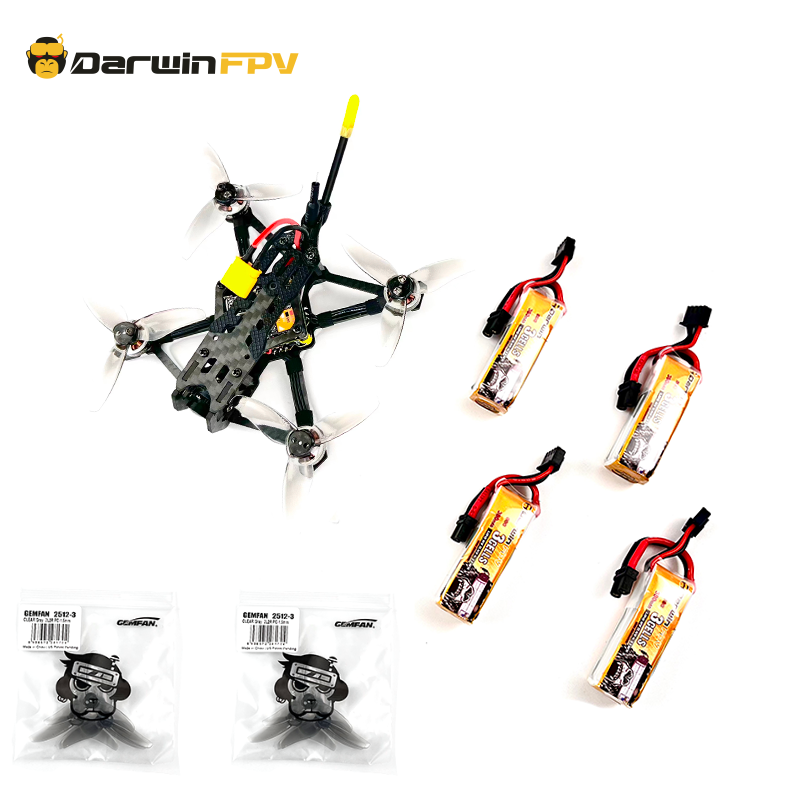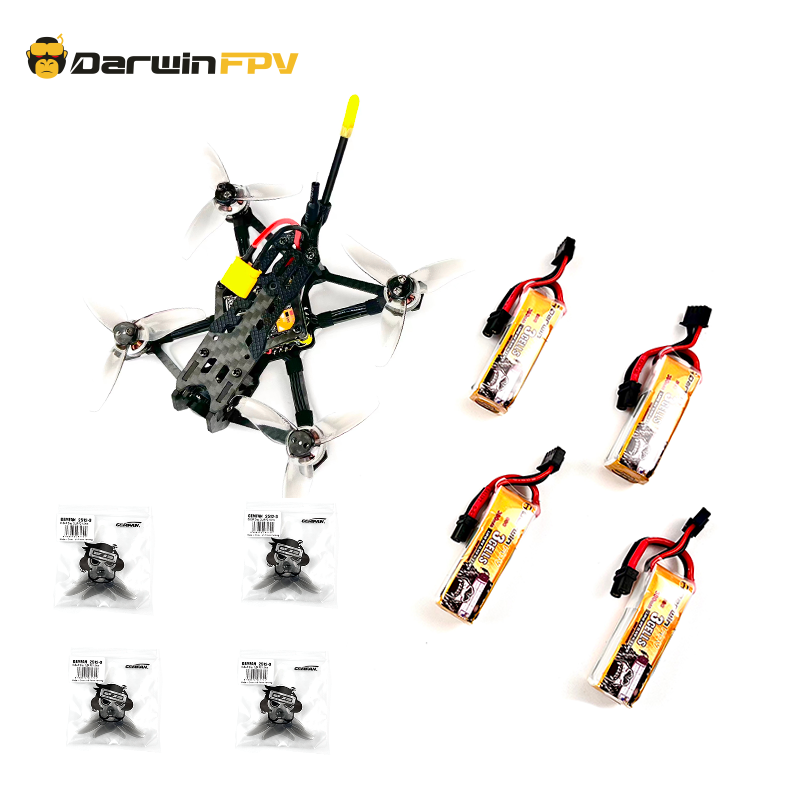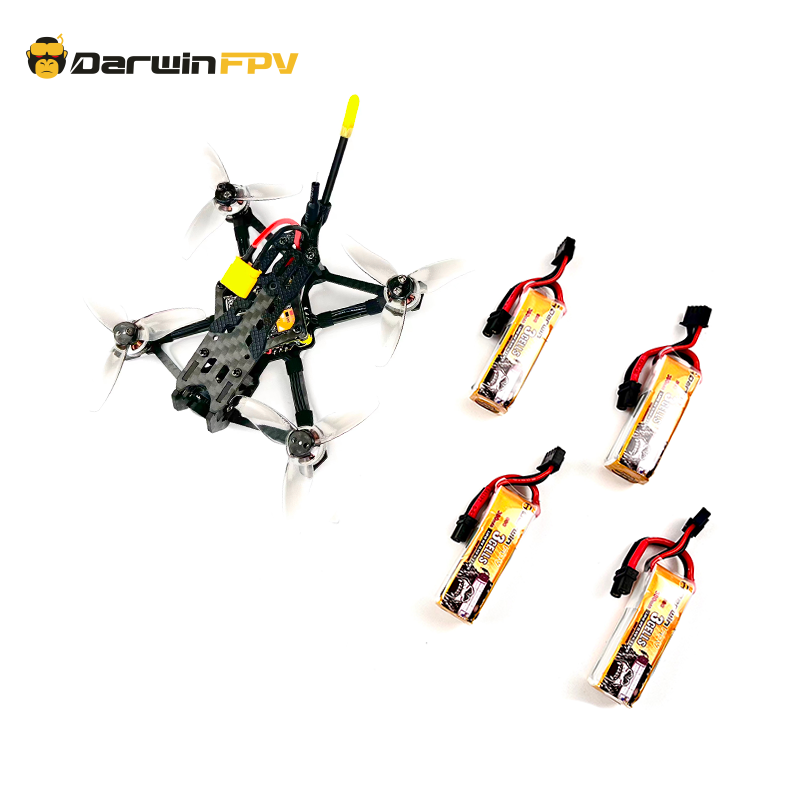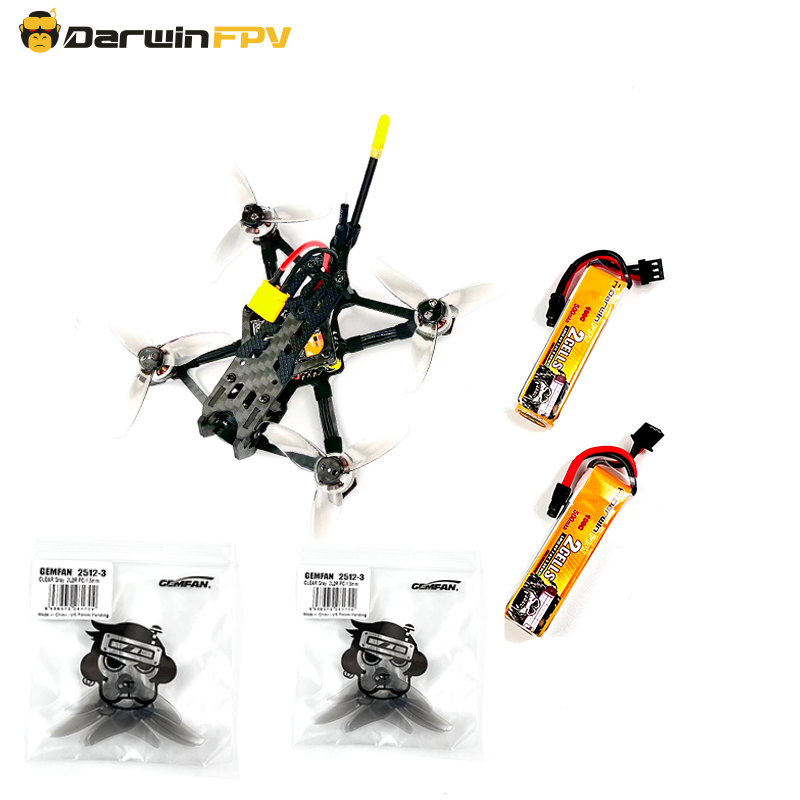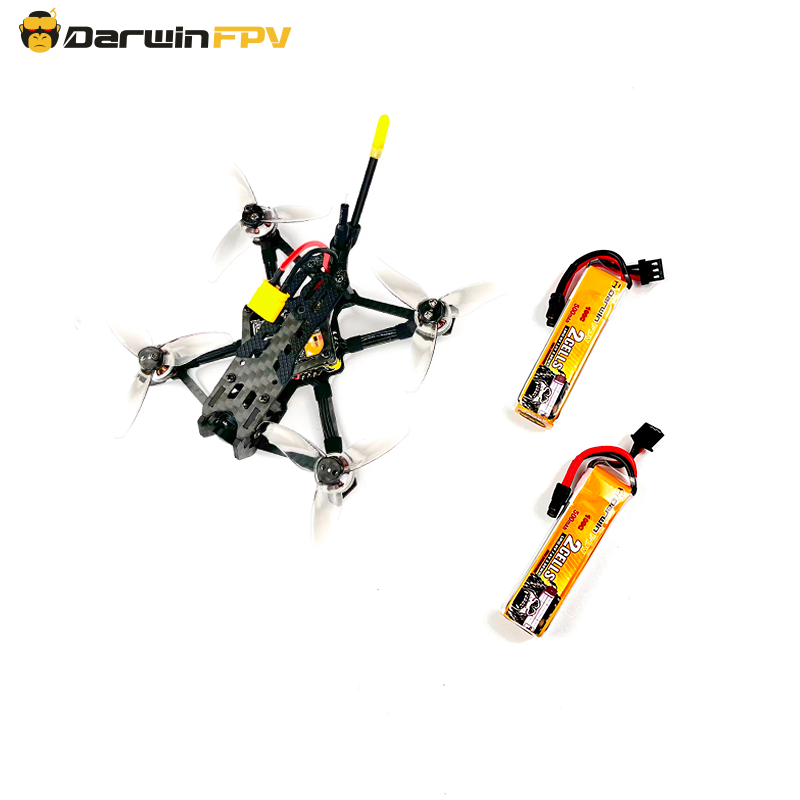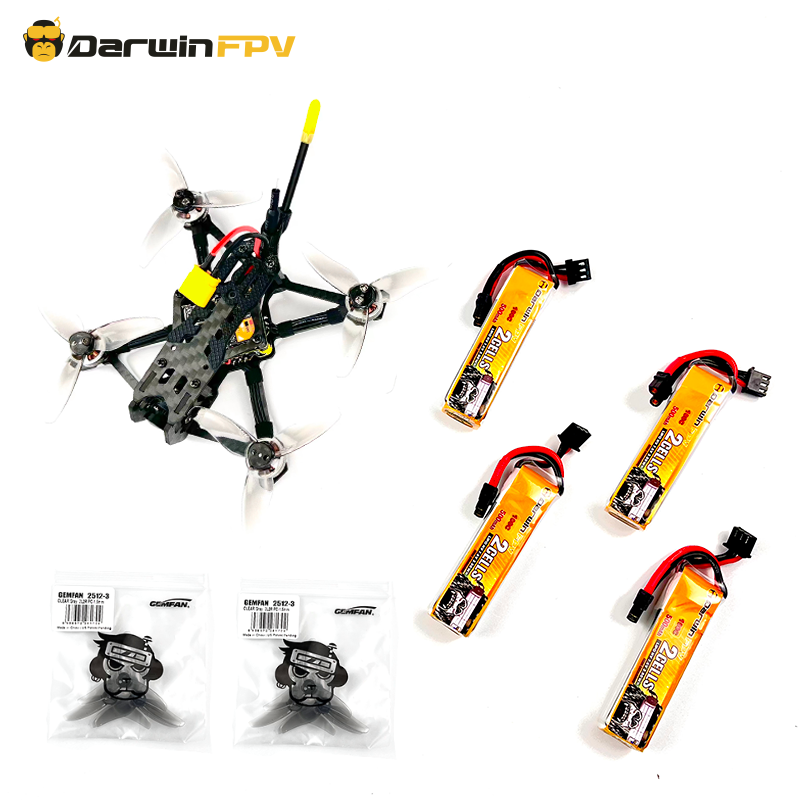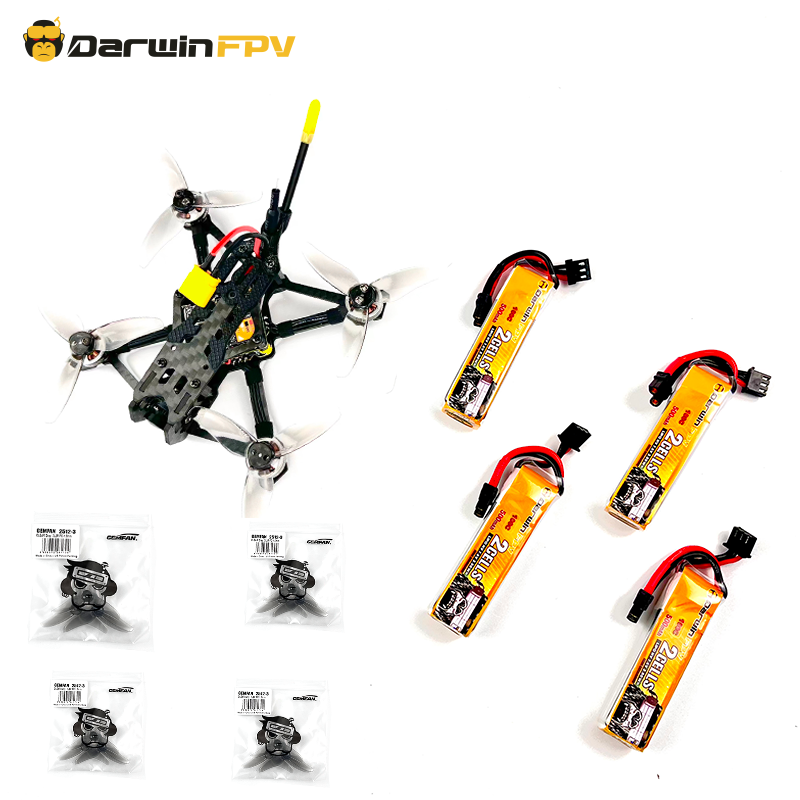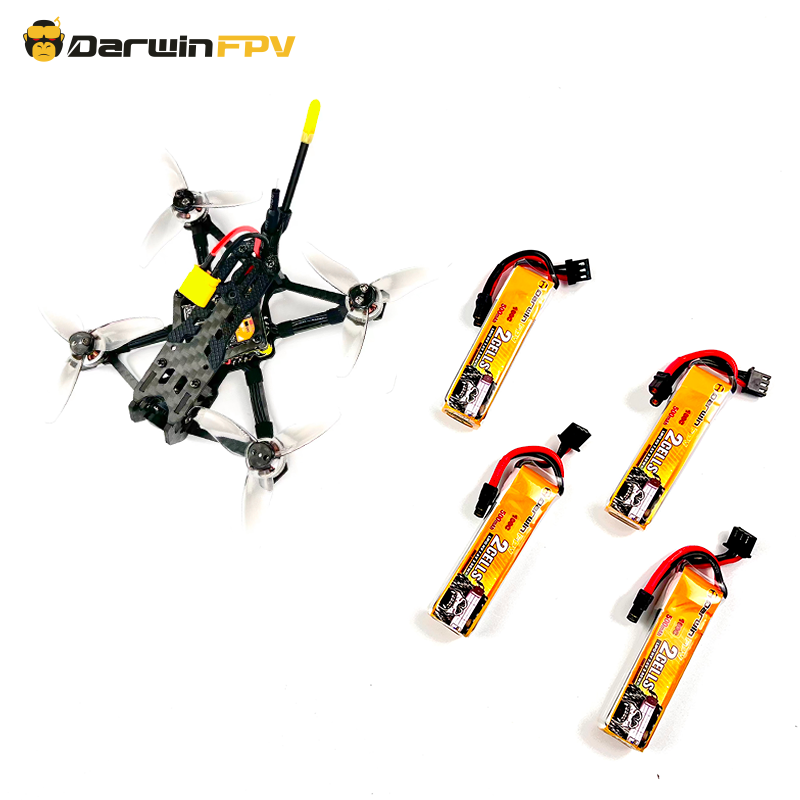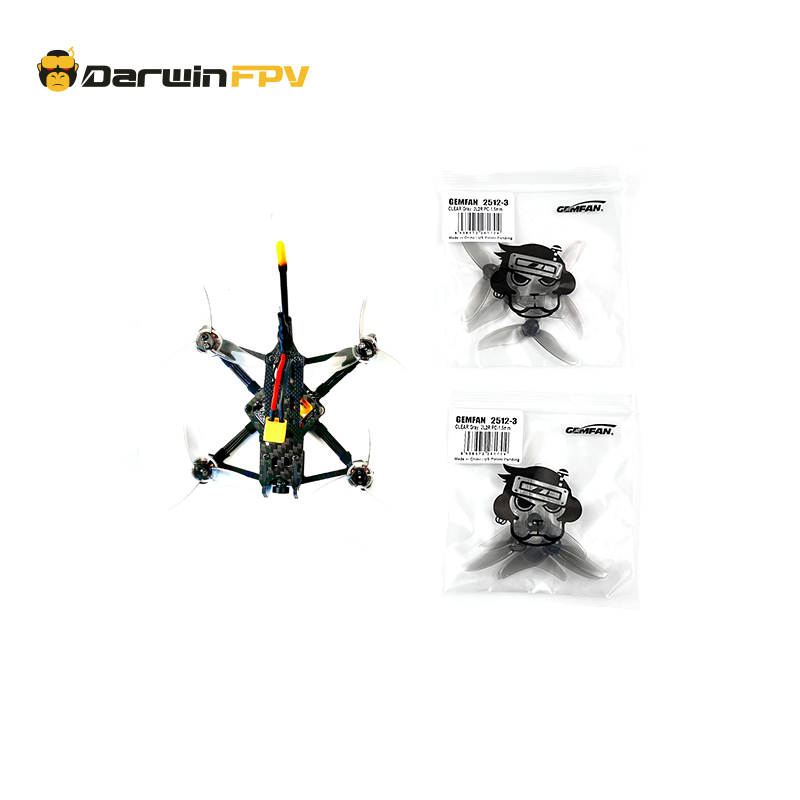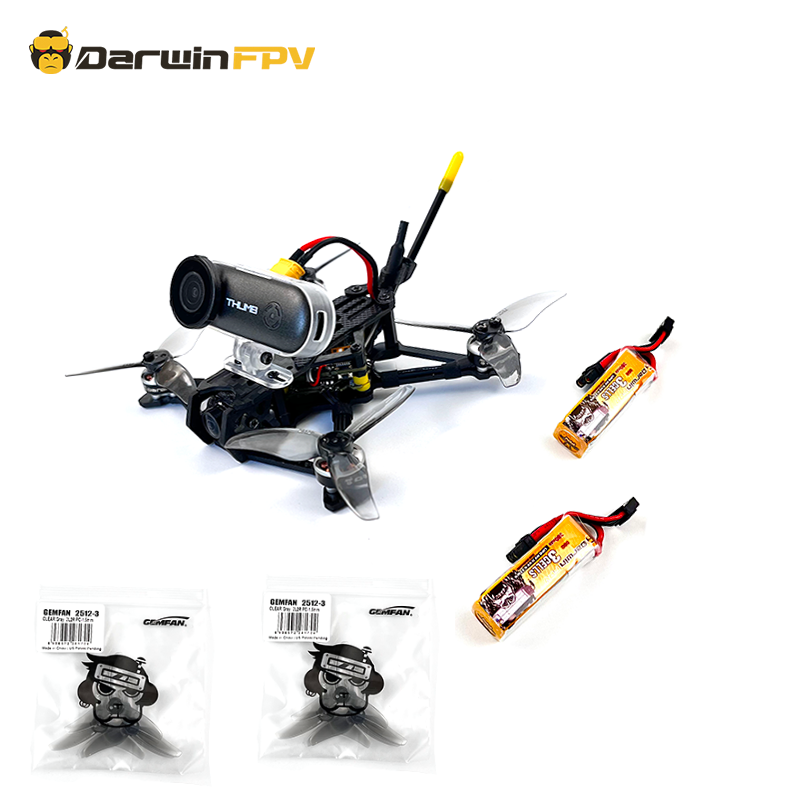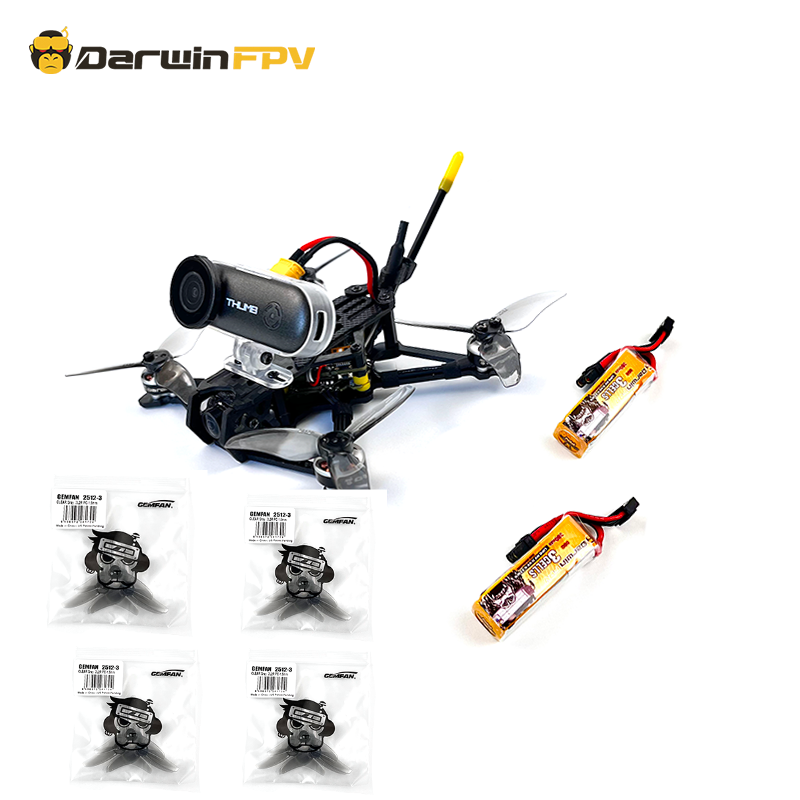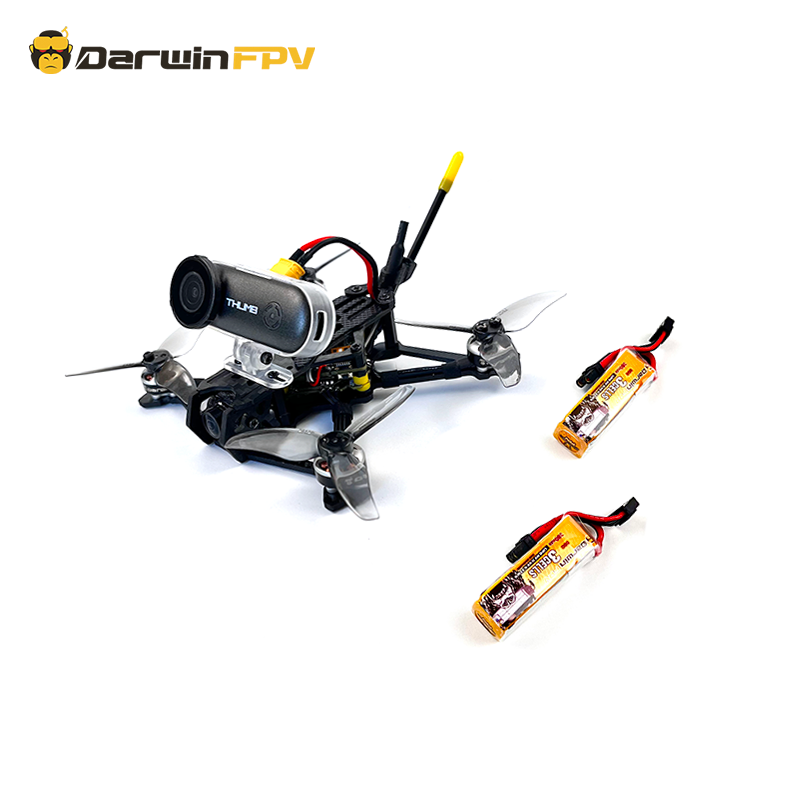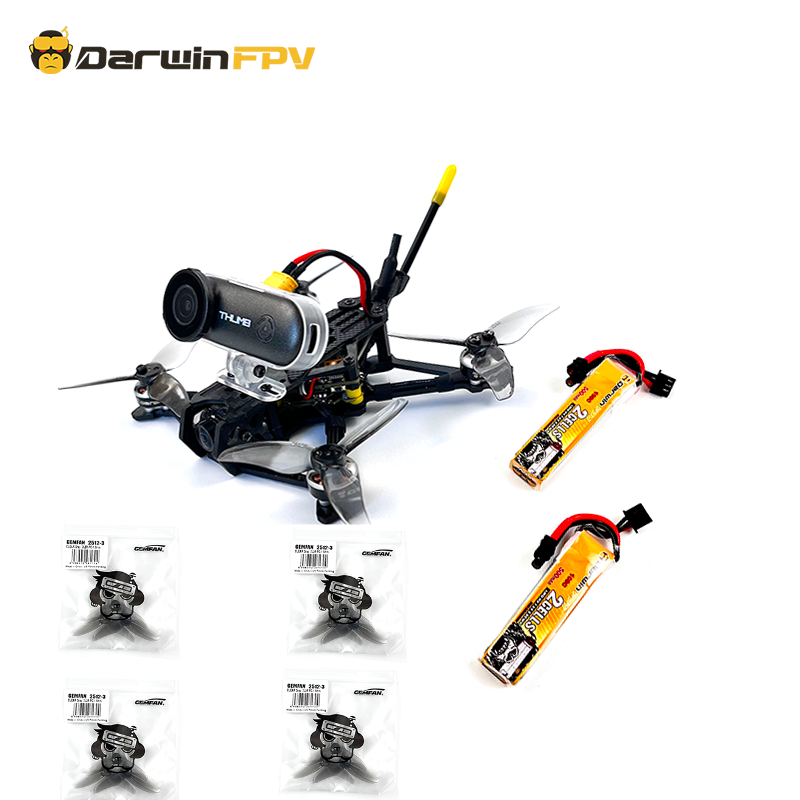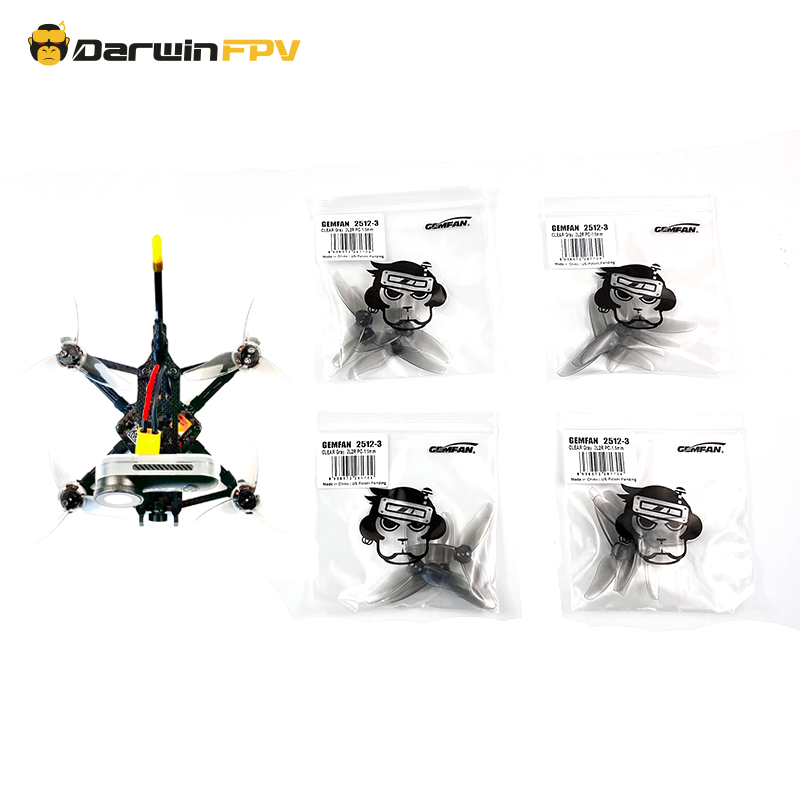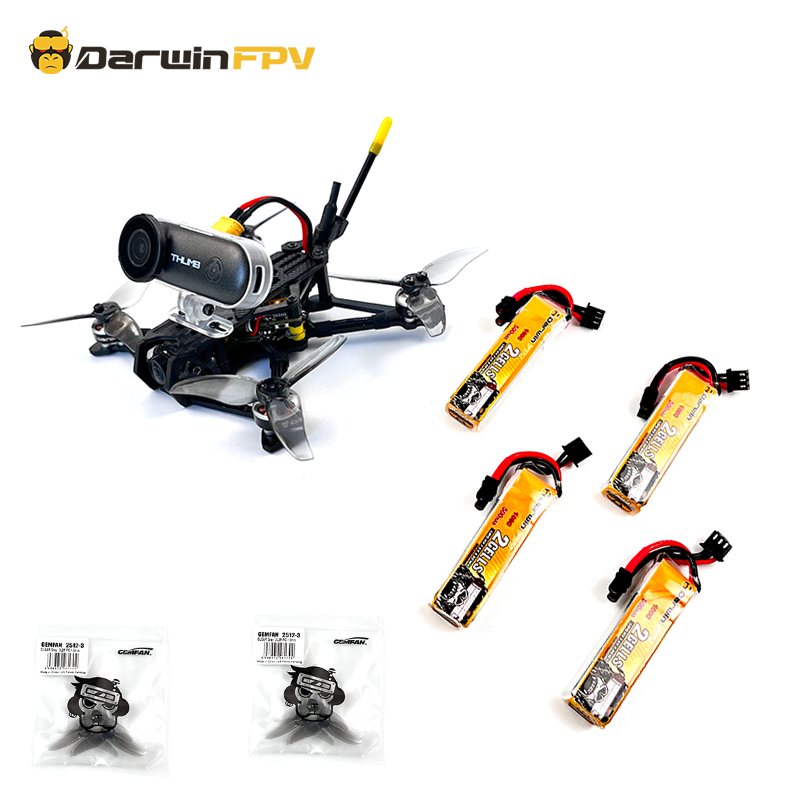 TinyApe25 Walksnail Avatar HD Freestyle FPV Drone
Version:
TinyApe25 HD(built in SPI 2.4G ELRS receiver)
HQProp T63MMX6 Propeller:
2 packs
TinyApe25 HD is outfitted with a Walksnail Avatar Mini 1S HD VTX System, which captures every detail of flight and provides you with clear images and extraordinary visual effects. We integrated an ELRS receiver on an FC, RF module with low latency and a high refresh rate, making it ideal for a variety of FPV Drone applications. Furthermore, we have upgraded Tiny Ape's top plate, which can effectively protect AIO and VTX from bombing damage. Two additional support columns are added to the rack to improve the drone's reliability and stability.
TinyApe Card
If you want to buy more or are concerned about the drone being damaged due to improper handling, we also offer TinyApe Card: You can use this card twice to get a 25% discount code for the TinyApe 25 drone. Whatever your drone's problems are (wrong solder, drone blow up, drone lost, out of contact, or whatever), you only need to pay 75% of the cost to get a new one that can be used twice in a year.
Specifications:
Brand: DarwinFPV
Model: TinyApe25 Walksnail Avatar HD Freestyle FPV Drone
Frame Structure: Squashed -X
Wheelbase: 108mm
Dimension: 98mm x 90mm x 19mm(Without Propeller)
Flight Controller: F411 MPU6500 AT7456E
Reserved Connector: 1x SBUS(RX1 inverter) 2x Uarts(1,2) 1x Softserial 1x RGB 1x Buzzer 1x USB
ESC: BlueJay 1-3S 15A
Receiver Version:Built-in SPI ExpressLRS 2.4GHz Receiver
HD Version : Walksnail Avatar Mini 1S HD VTX System
Motor: 1103-8000KV
Propeller: Gemfan 2512-3
Recommend Battery: LiPo 2S 500mAh
Flight Time: 5mins (2S 500mAh Lipo Battery)
Weight: 55g (Without Battery)
Weight: 82g (With 2S 500mAh Lipo Battery)
Weight: 91g(With 3S 380mAh Lipo Battery + RunCam THUMB Camera)
The 4.3 firmware only supports ELRS2.0, if you want to use ELRS3.0, you need to upgrade the AIO firmware to 4.4. However, the 4.4 firmware is a development version, and there will be many unknown errors and risks. If there is a problem with the product after you flash the 4.4 firmware, we will not bear any responsibility. Please upgrade carefully.
(Notice: The updated firmware is named BETAFPVF4SX1280. If you insist on updating, please remember that you cannot use the previous CLI after the update. Please upgrade carefully)
Features: 
The Walksnail Avatar HD system is installed. Record every frame of your flight, providing you with a visual feast.
Tiny Ape 25 Walksnail Avatar HD Freestyle FPV Drone with built-in SPI 2.4G ELRS receiver and RF chip with high sensitivity, high packet rate, and low latency is an excellent choice for all pilots.

The frame is made of high-quality carbon fiber material, with additional support columns and the top plate has been optimized and upgraded. The frame is durable.

Design that is easy to use. The fpv drone weighs only 55g and is powered by a 3.7g 1103-8000KV brushless motor. Its power and battery life are both excellent.
Optional Run Cam Thumb Camera
You can also select the Run Cam Thumb thumb camera, which is an ultra-light FPV 1080P 60fps high-definition camera that weighs only 9.8g and supports GyroFlow anti-shake technology, providing pilots with an extraordinary flying experience and a strong visual impact.
Walksnail Avatar HD Systerm
The Walksnail Avatar Mini HD VTX's 8GB storage allows it to record 1080p/720p high-definition interference-free flight video and export it via USB cable. The dual antenna design allows for long-distance transmission of up to 4 kilometers. The Avatar system supports high frame rate mode, with a delay of up to 22ms. Furthermore, Canvas mode on the Avatar VTX supports Betaflight full OSD display.
ESC&FC
Bluejay firmware is used in the ESC, which is compatible with 1-3S Lipo input, 15A continuous current, and 17A peak current. FC includes a 2.4GHz ELRS receiver with high sensitivity and low latency. Furthermore, FC provides two sets of Uarts interfaces, as well as SBUS, Softserial, CTR, BUZZ, RGB, and other external device interfaces, which completely solves the problem of a lack of F411 Uarts.
Frame
The overall frame is made of high-quality carbon fiber that is highly impact resistant. More importantly, we have optimized and upgraded the top plate based on the original TinyApe25, as well as added support columns, to ensure that it provides adequate protection for both AIO and VTX.
Motor
The 1103-8000KV brushless motor weighs only 3.7g and has excellent power and thrust performance. With a weight of only 55g, the power and battery life of this drone will surprise you.
Note: 
About the batteries shipping: Because the battery needs to be shipped through a specific shipping channel, if you purchased the battery and other products at the same time, we may split the order into two packages and ship through two channels (no additional shipping charges, only possible arrival time is different).

Packing List
1 x TinyApe25 Walksnail Avatar HD Freestyle FPV Drone
4 x Gemfan 2512-3 propeller (2L2R)
2 x battery strap
1 x Spare Screw Kit
1 x Sticker