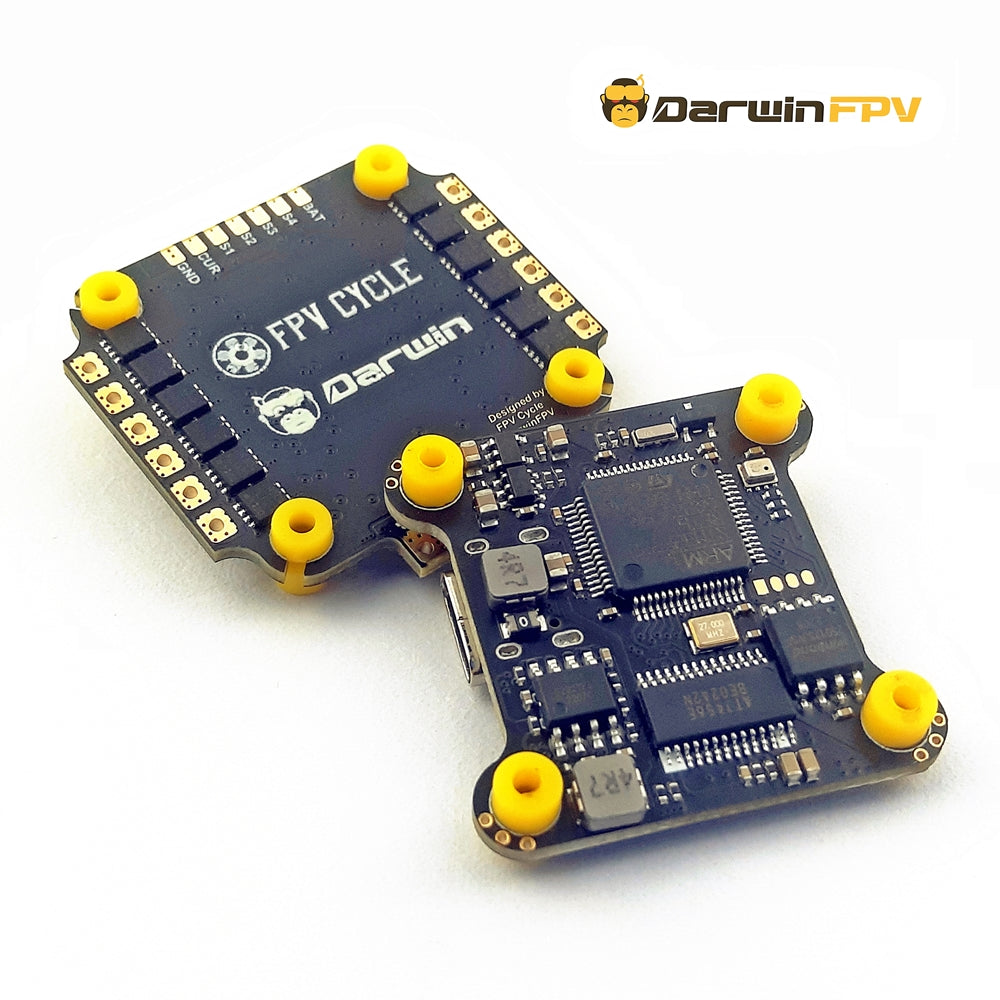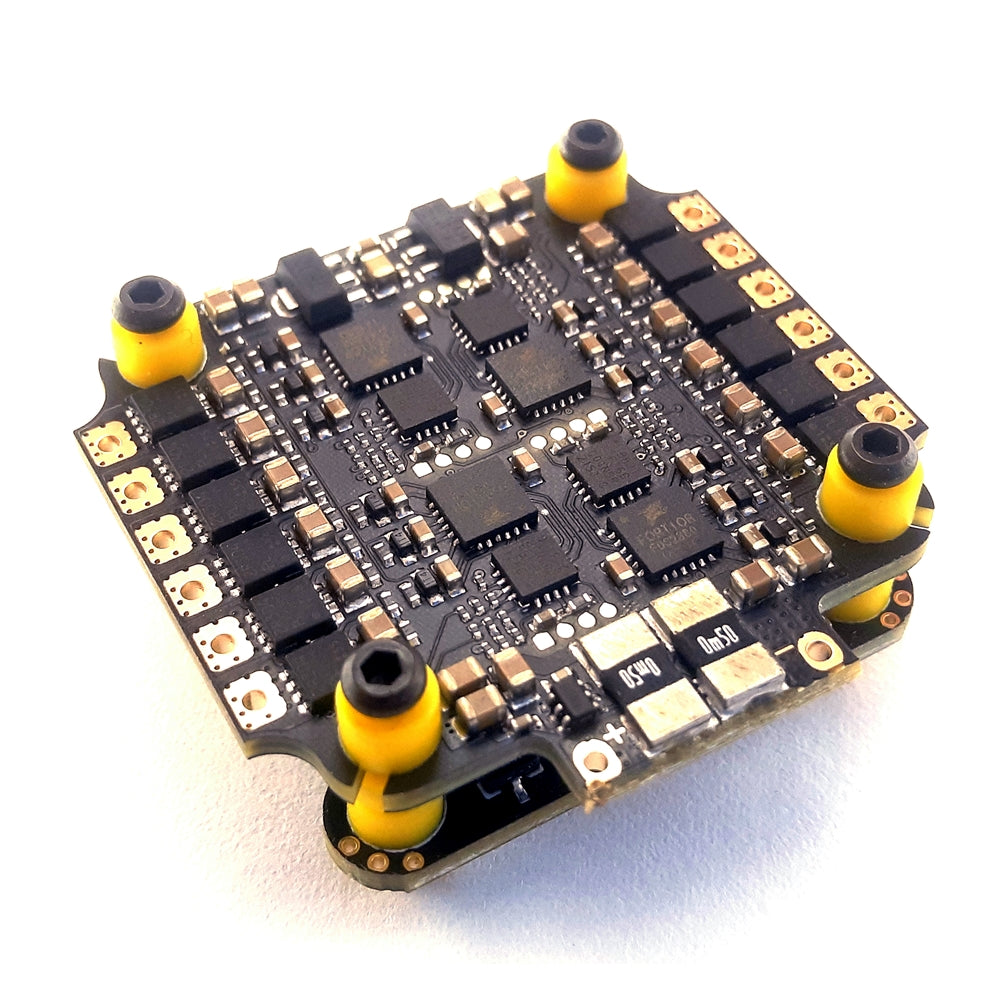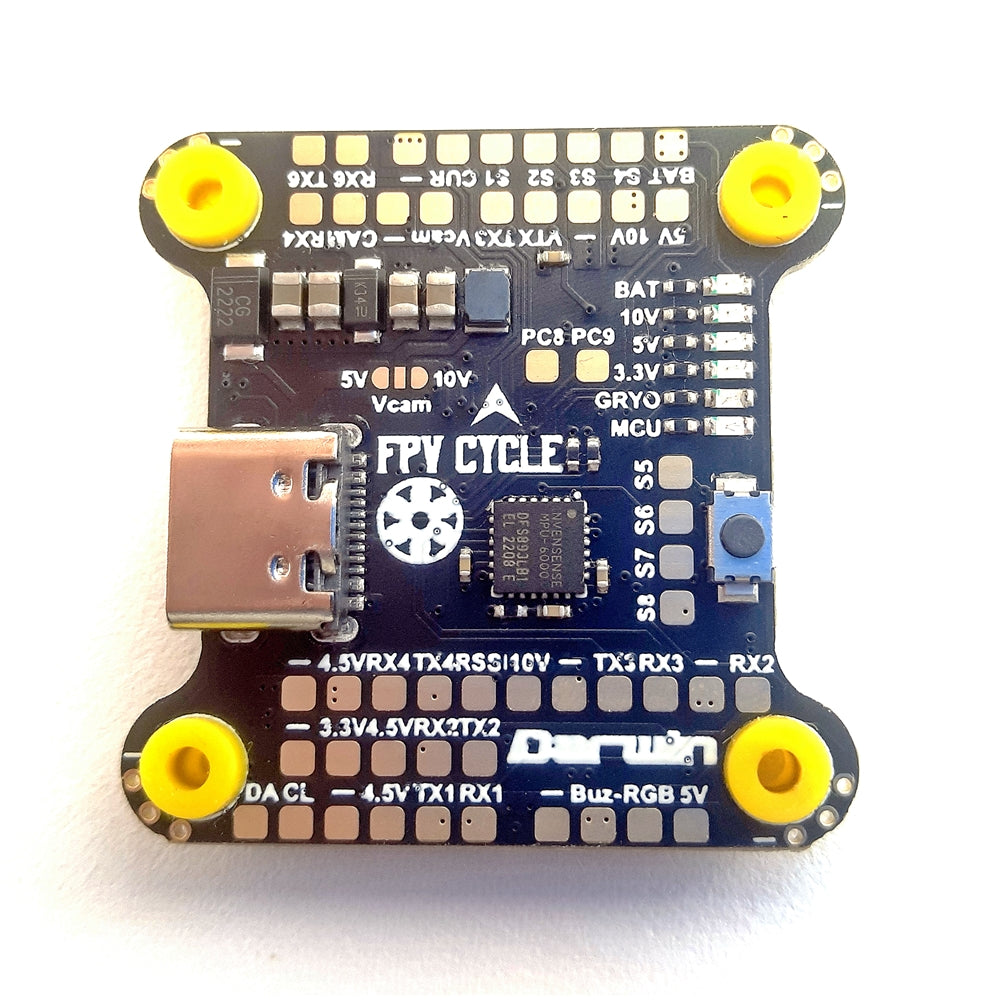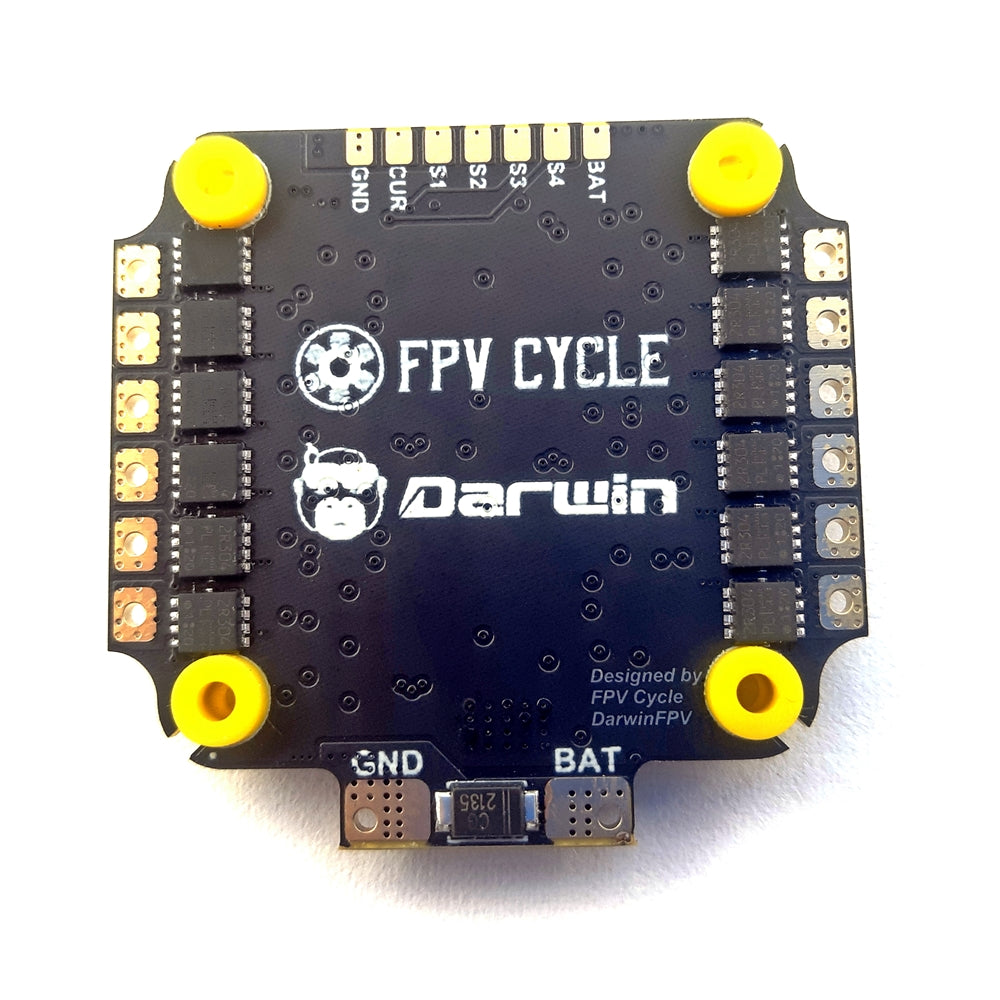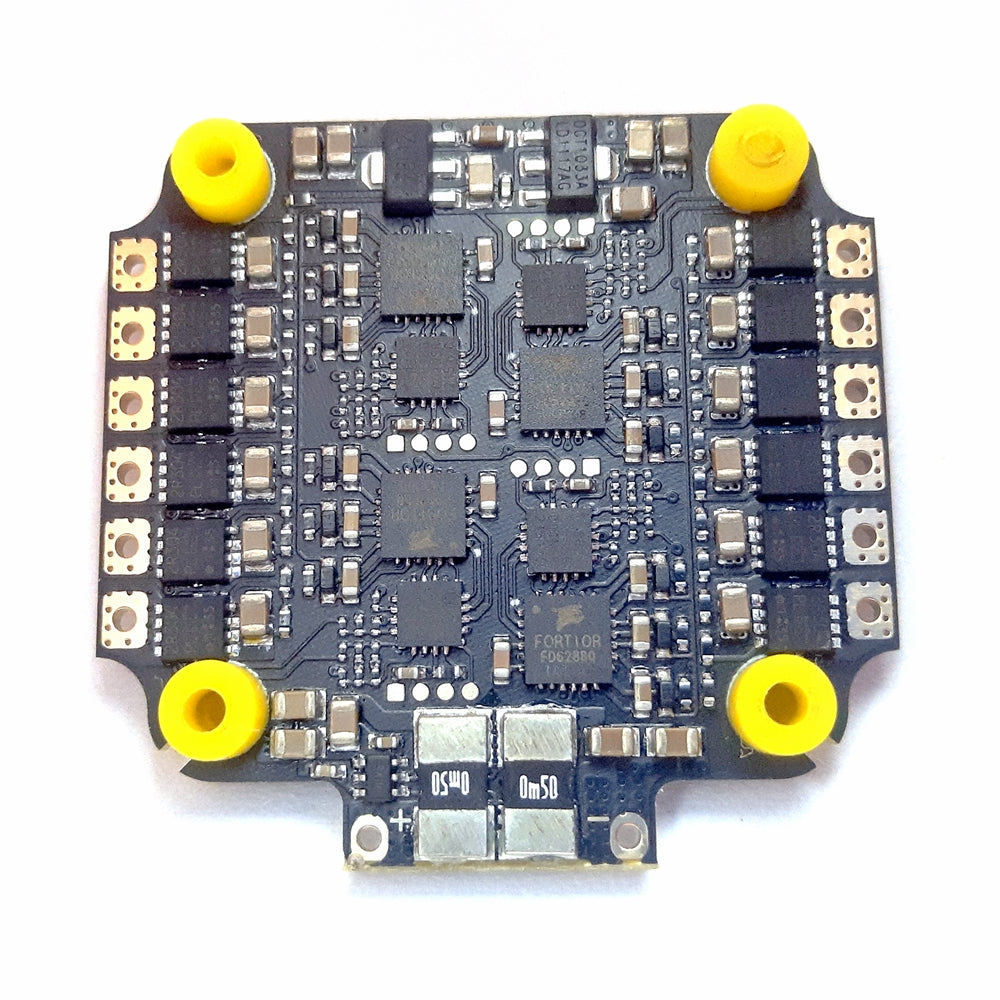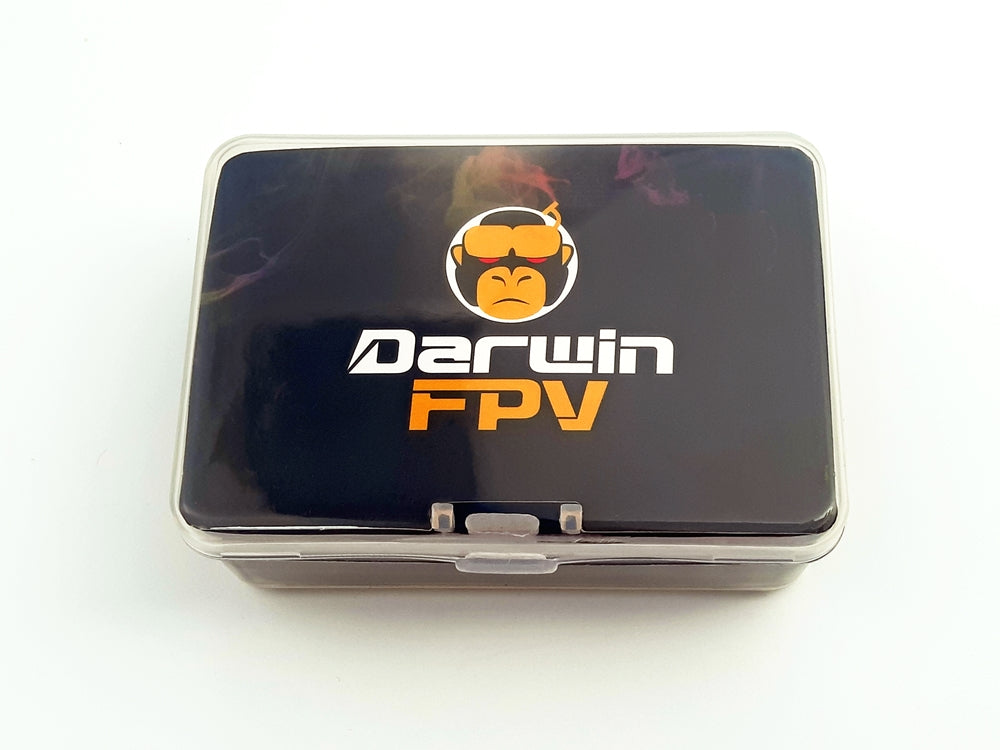 DarwinFPV FPVCycle Whoop Stack Flight Controller 6S 45A Stack
Style:
Whoop Stack Flight Controller 6S 45A Stack
It has a 25.5x25.5 M2 (Whoop) mount pattern because there are now many frames that are designed with that pattern, including ALL of our frames at FPVCycle. Additionally, there can now be one universal mount from Whoop class through 7" and even light 8".
We split the ESC and FC but called for the ESC to have a nearly empty top side and the FC to have nearly all it's components on the bottom and sit inside the footprint of the ESC solder pads. ALL of the FC's solder pads are also on the TOP. When you assemble the stack inside your frame, you will be able to access and solder ALL pads on BOTH boards. Additionally, the FC has a black box chip which is rare on AIO boards.
Overall, this stack can be used for everything from 3" through 6" and some 7" (we haven't tested more than 2508 7" yet). For now, we cautiously recommend motors no bigger than 2508. The ESC drives 50A-60A which makes it very capable but we've labeled the stack as 45A because that's just more reasonable and we don't like ridiculously false ratings. Blheli-S was used because we haven't seen significant enough improvements with Blheli32 in the real world to justify the extreme costs of today.
Specificaions: 
F722
MCU: STM32F722RET6(216MHz)
Gyro: MPU6000
Barometer: BMP280(I2C)
OSD Chip: Betaflight OSD AT7456E
Blackbox: 16MB
UARTS: 5
I2C: SDA / SLA pads
LED: Yes
Beeper: Yes
Firmware Target: DARWINF722HD
FC Mounting Pattern: 25.5x25.5mm
Dimensions: 37x36x10.8mm
4in1 ESC
Input Voltage: 3-6S

Max. Continuous Current: 45A
Max. Burst Current: 60A 
MCU: EFM8BB21F16G

BEC: 5V/2A and 10V/2A
Current Sensor: Yes (Scale 125)
Mounting Dimensions: 25.5x25.5mm(M2)
Dimensions 37x36x10.8mm
Packing List 
1x FPV Cycle Darwin FPV F722 25x25 Flight Controller
1x FPV Cycle Darwin FPV 45A 3-6S 25x25 4in1 ESC
1x XT60-7CM-14AWG Power cables
1x 25V 470uF capacitor
8 x M2*6.5mm Damping rings
4 x M2 nuts