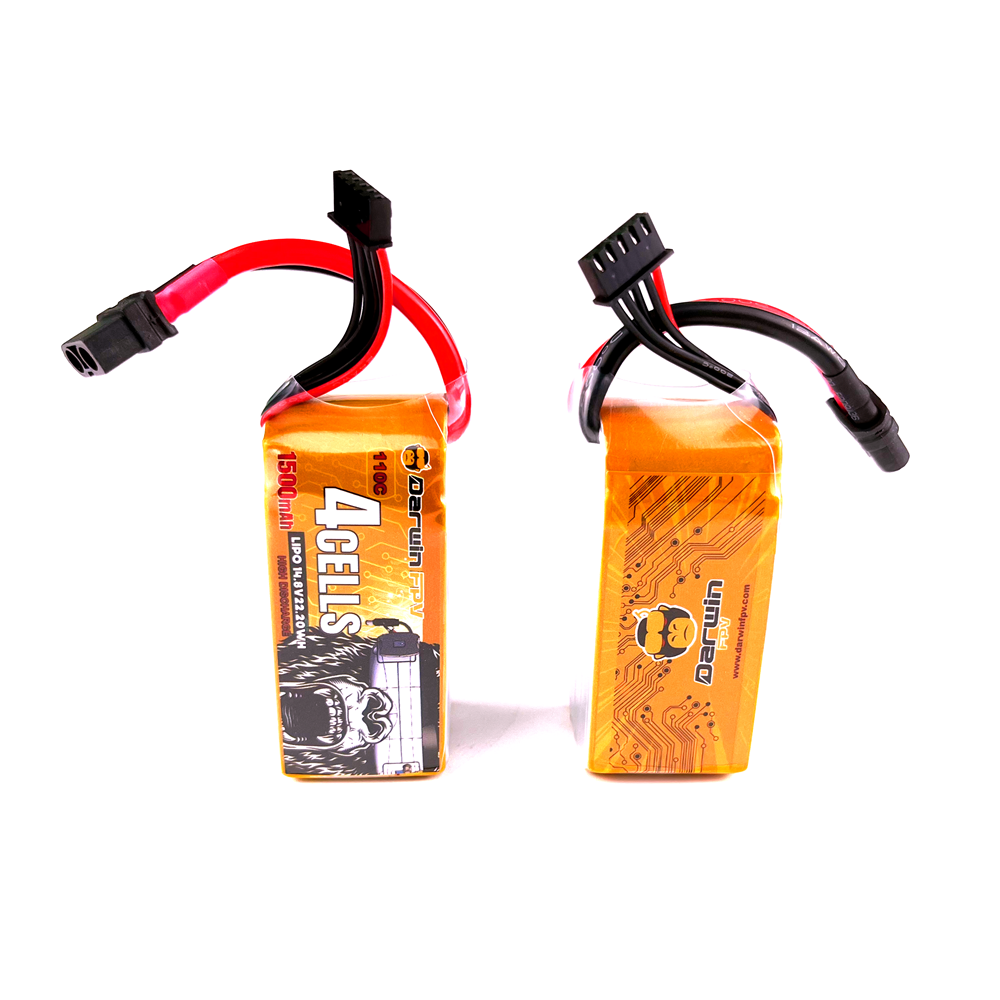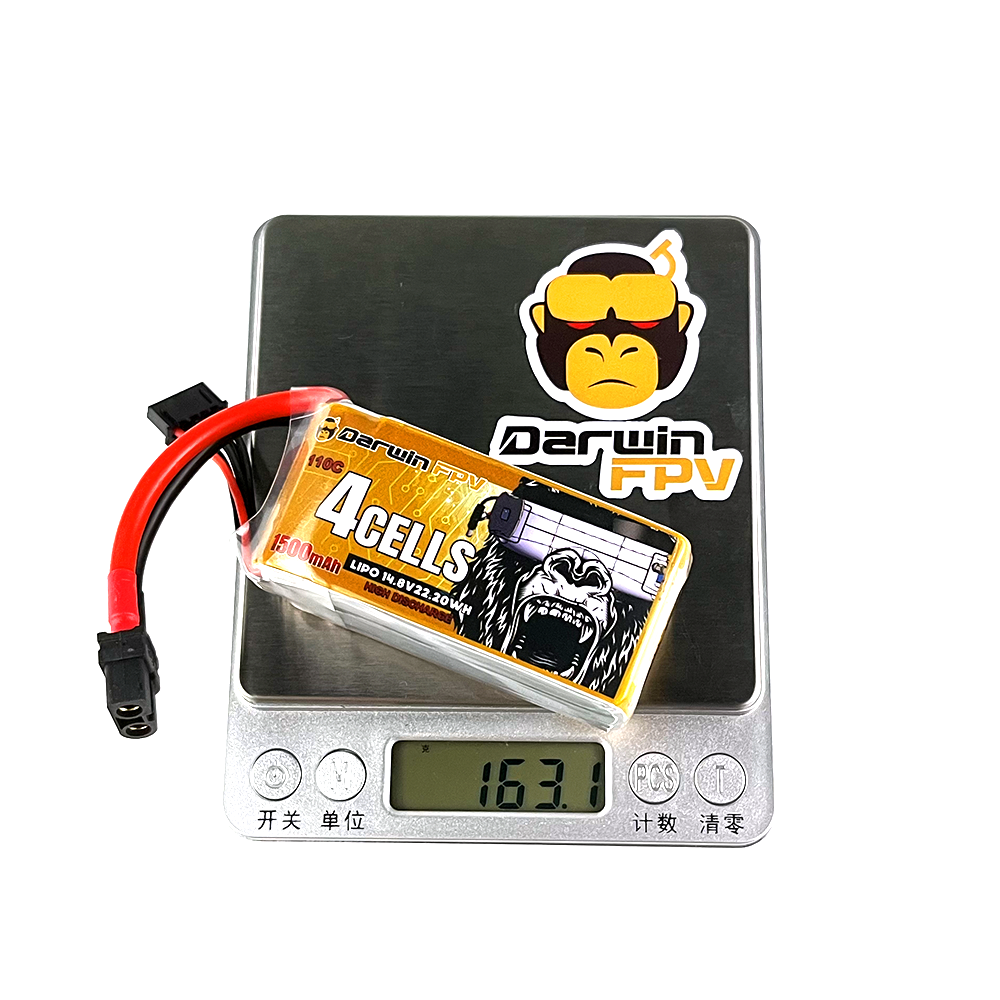 DarwinFPV 1500mAh 4S 14.8V 110C LiPo Battery
Style:
1500mAh 4S 14.8V 110C Battery
Notice: This product is a lithium battery, which needs to be charged before it can be used after receiving the battery. When using it, you must remember to set the battery low voltage reminder on the ground station. It is recommended that the minimum voltage should not be less than 3.5V. The battery will be completely destroyed if it is over-discharged once.
Specifications: 
Battery Type: LiPo
Capacity:1500mAh
Voltage: 14.8V
Net Weight: 166g
Size(L*W*H): 74*34*35
Assemble: 4S1P
Discharge Rate:110C
Charge Rate: 1C to 5C
Charge Connector: XH-JST 5P
Discharger: XT60
About shipping: Because the battery needs to be shipped through a specific shipping channel, if you purchased the battery and other products at the same time, we may split the order into two packages and ship through two channels (no additional shipping charges are only possible arrival time is different).