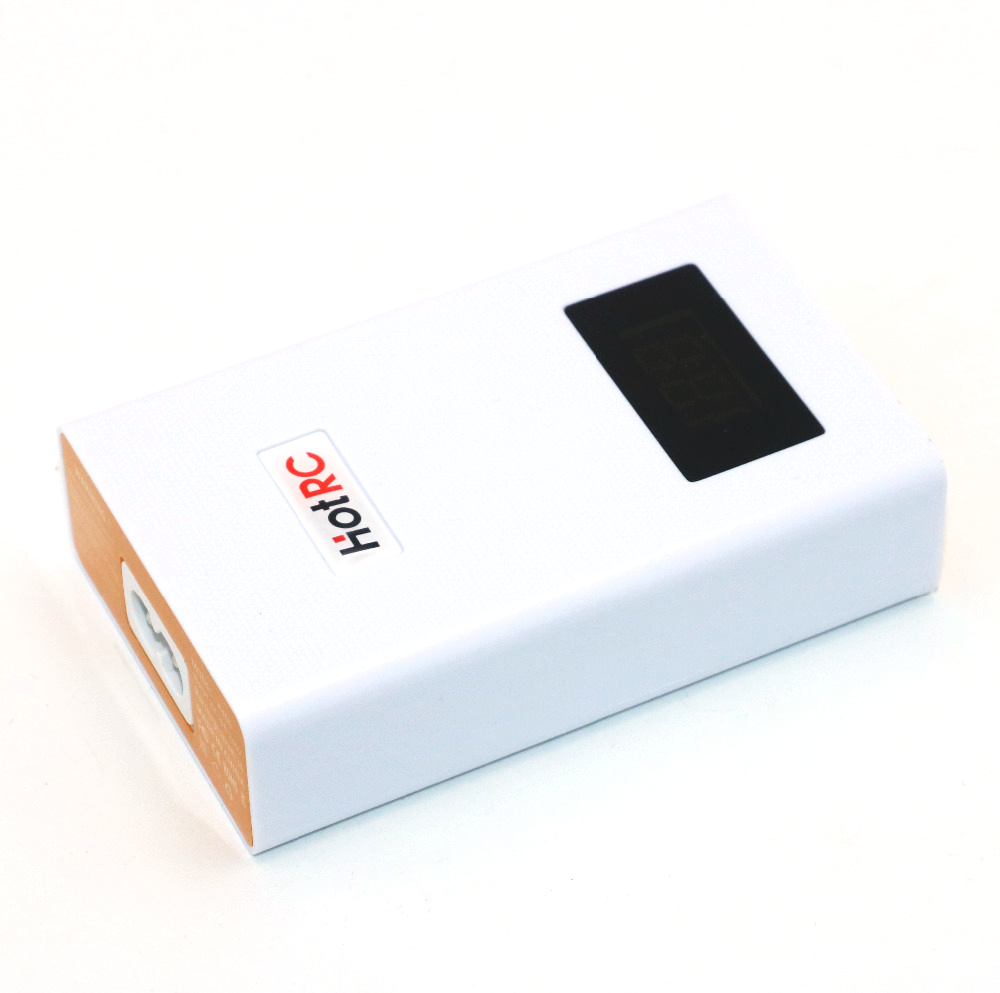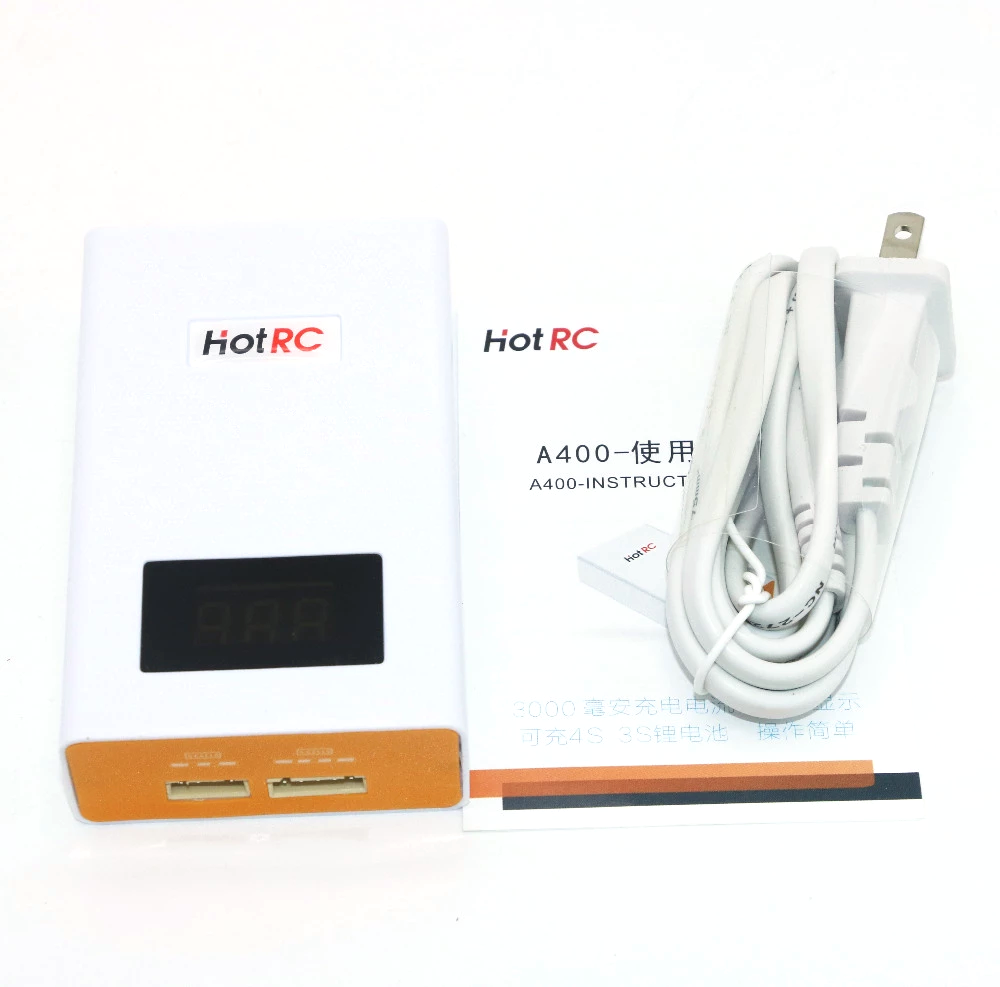 Hotrc A400 Battery Balance Charger
Style:
A400 3S 4S 3000mah Battery Balance Charger
Mode:A400
weight:135g
Size:98*60*26MM
Max charge current:3000mah
Battery type:4s 3s lipo
Balanced current:300mah/cell
Max charge power:40W
charge stop voltage:4.2V ±0.02V
Shell material:ABS+pc fireproof material
display accuracy:±0.05V
There is a large screen that you can see the charging state. Charge state to the bottom of the eye, the electricity is clear and accurate to let you say goodbye to the range of electricity guesswork or wory. 
Comes with wide range voltage and it adapts to 100-240V power suppky voltage and can be used by different regions.
Adopts trickle mode charging, which can switch trickle mode automatically to prevent overcharge and it is safer to not hurt the battery.
With 6 protection functions: prevent overcharge, output voltage is too high,  over current, input current is overcurrent, when a short circuit occurs, the protection mode will be automatically activated, and the temperature protection mode will be automatically activated when the temperature is too high.
Equipped with 11.4V/14.8V double charging mout and the charging current of 3S or 4S can reach 3000 milliampere.