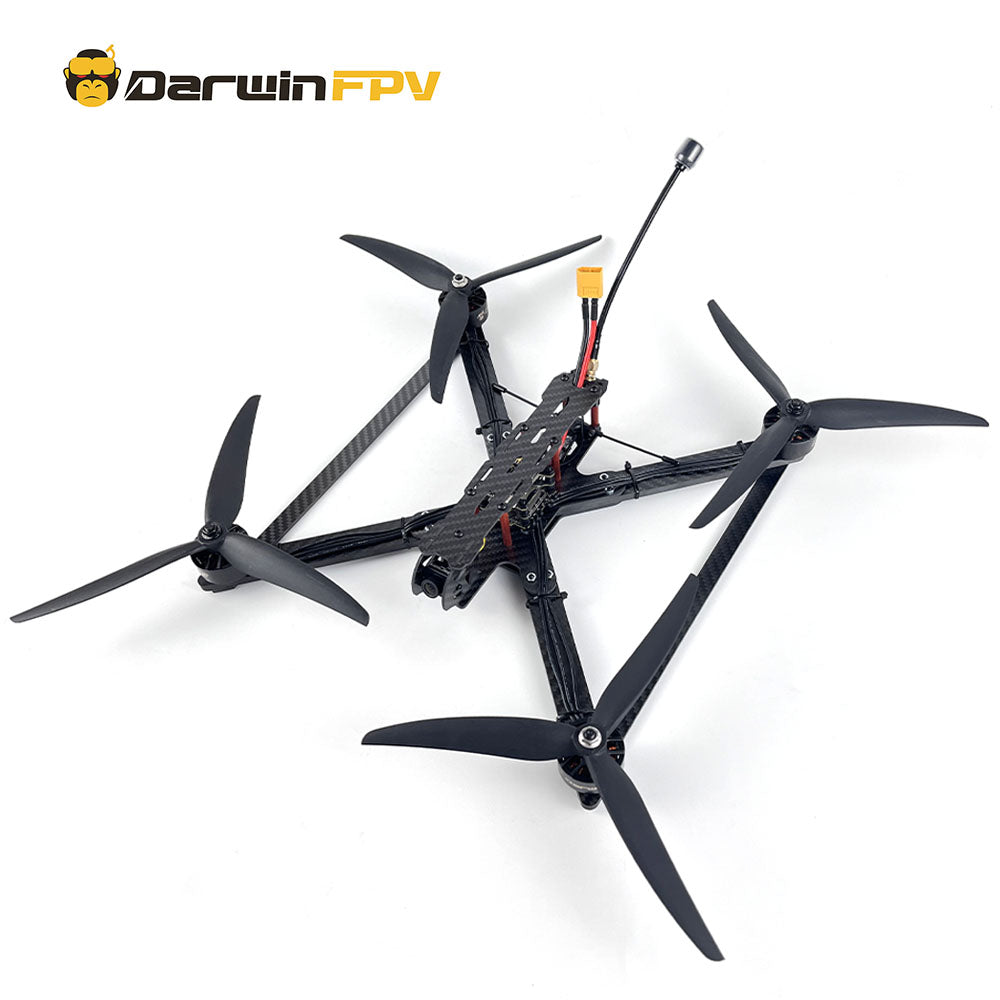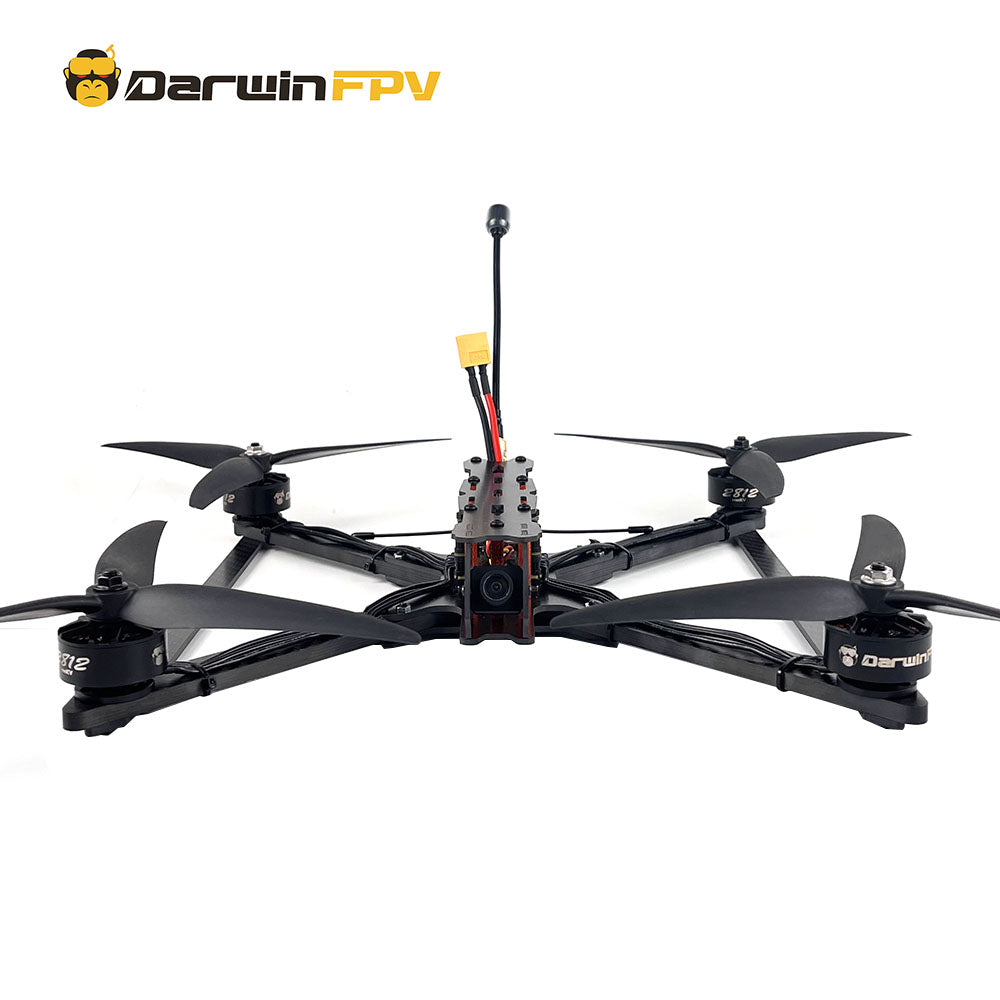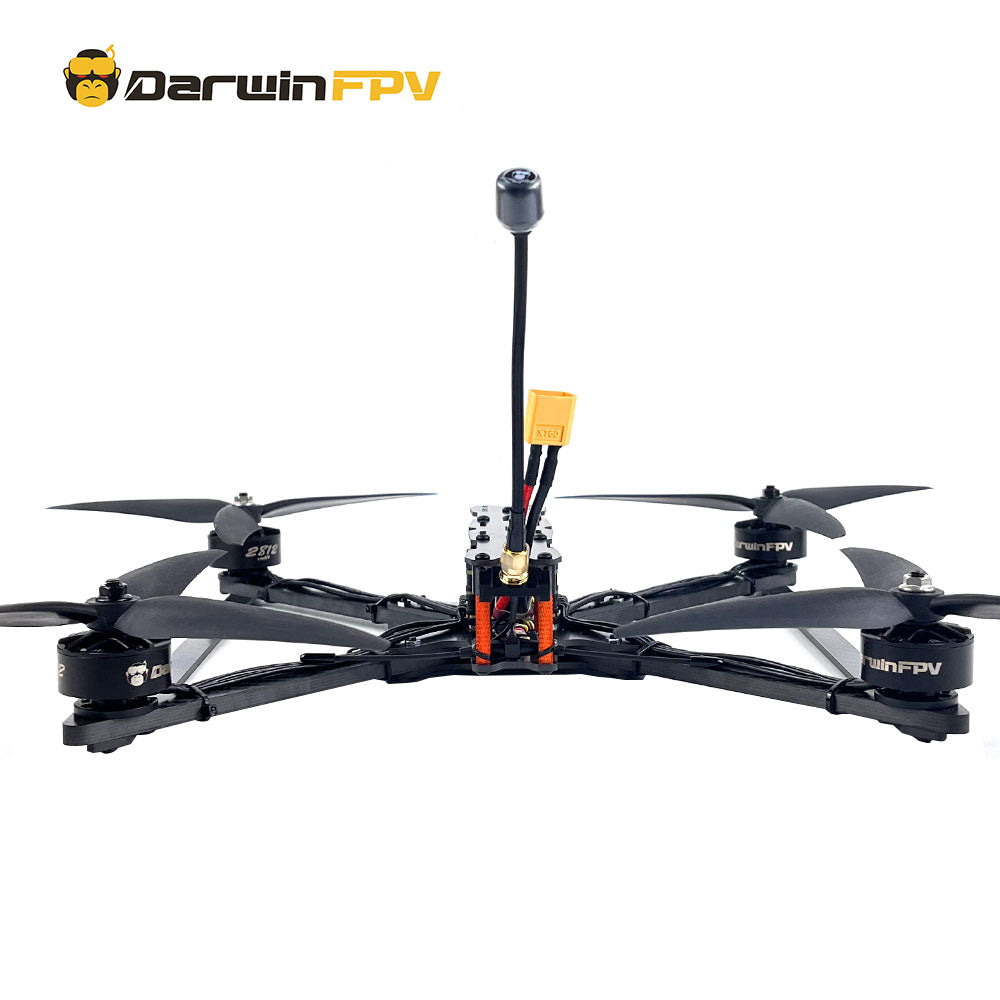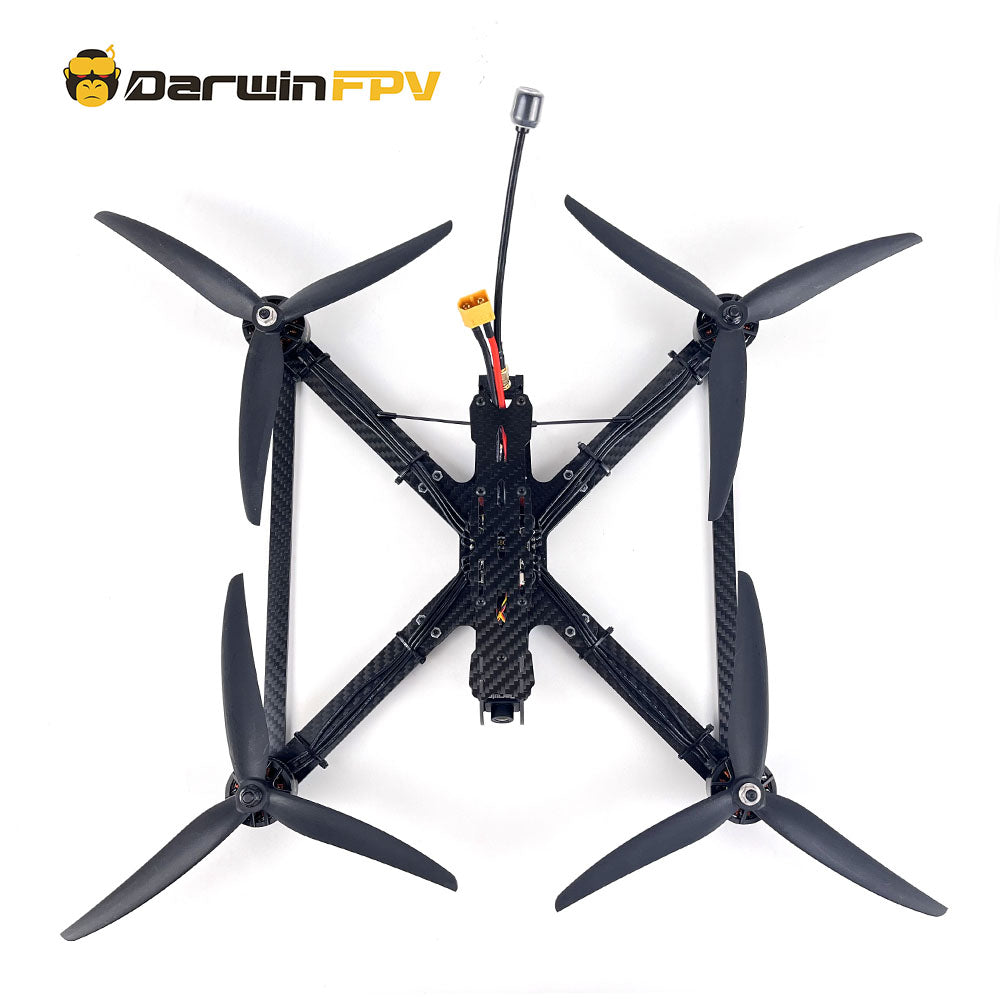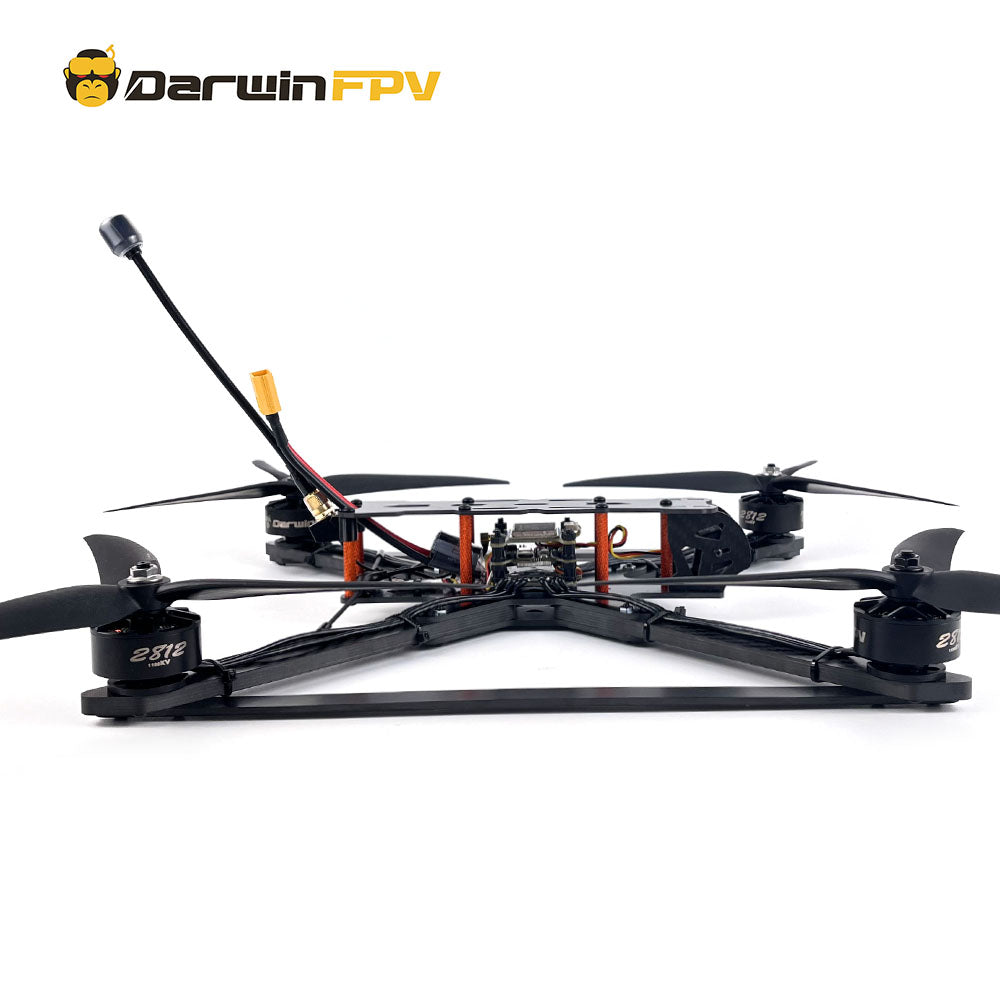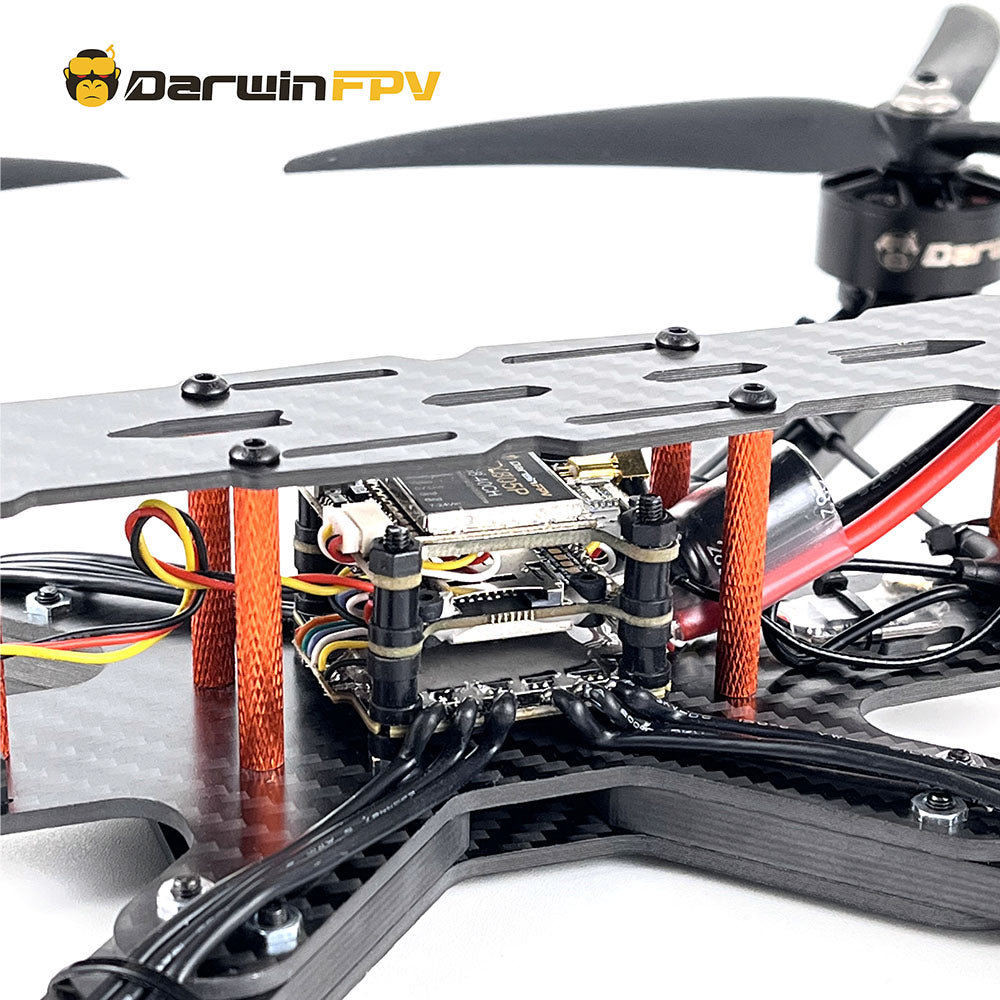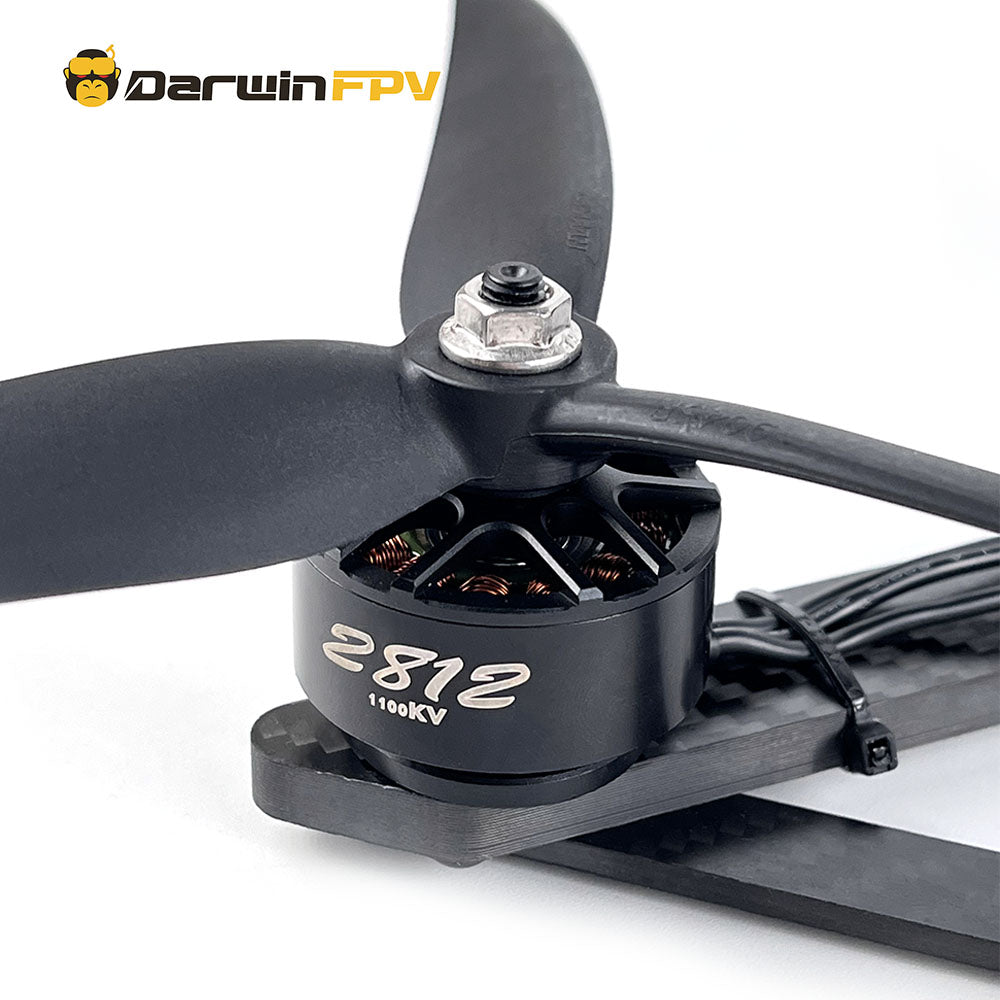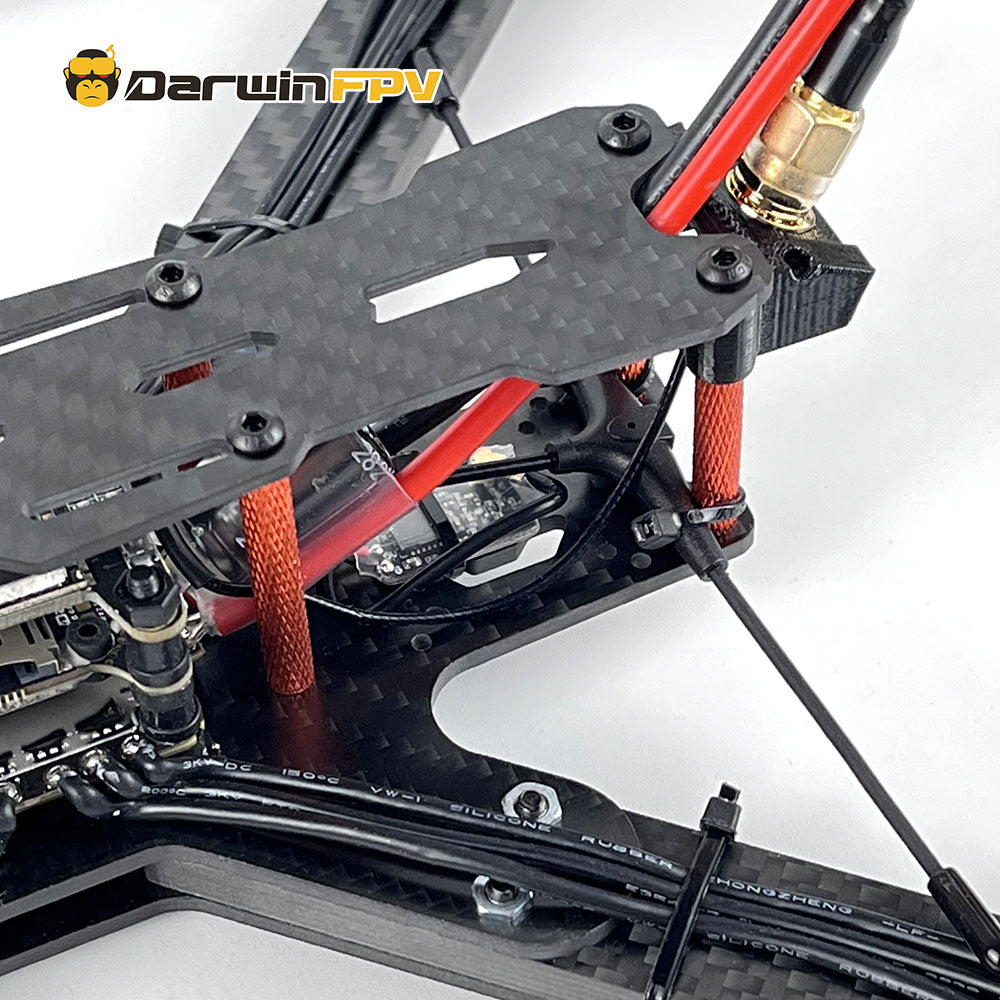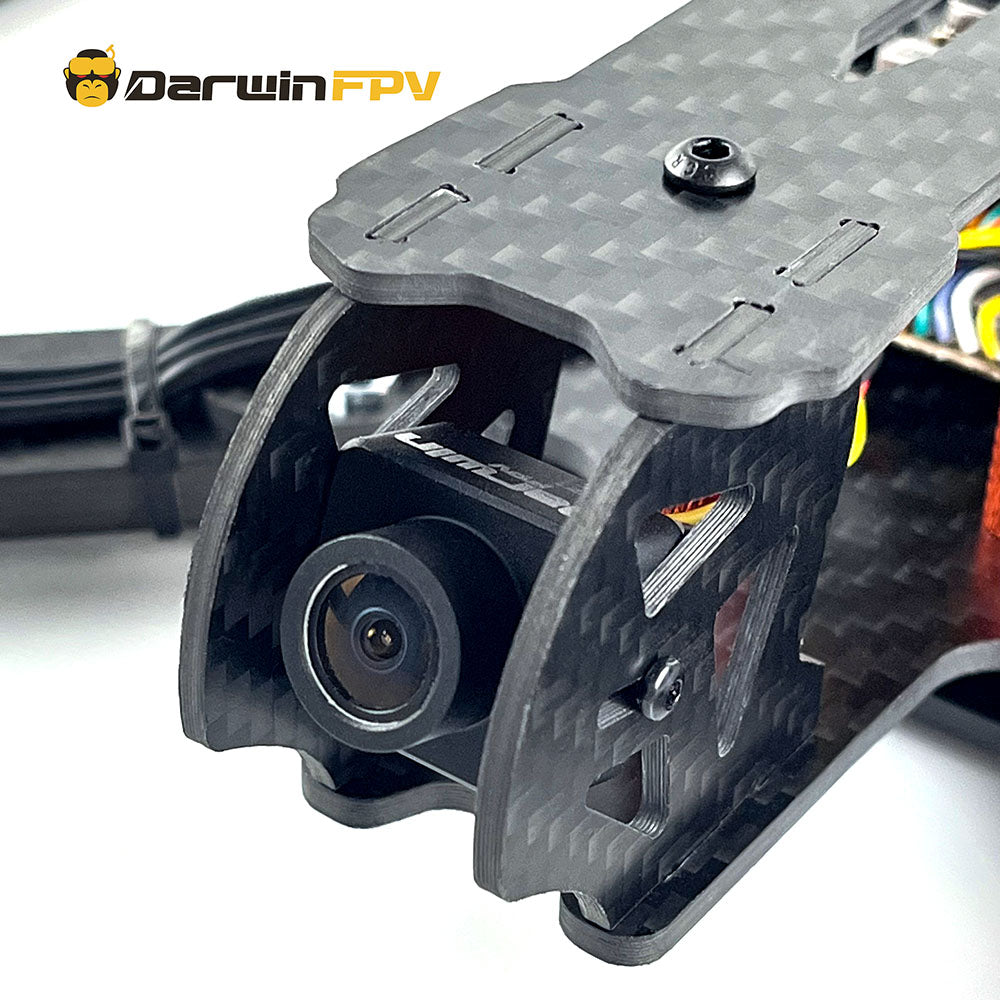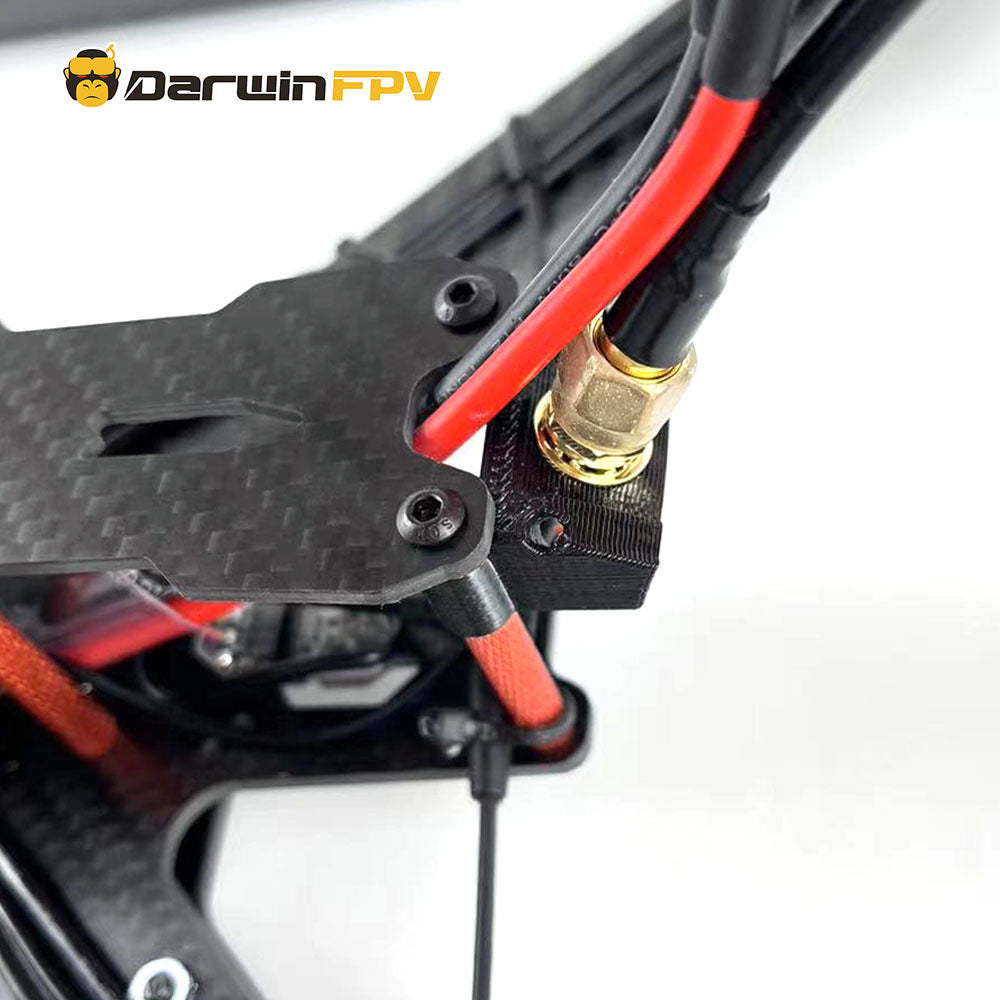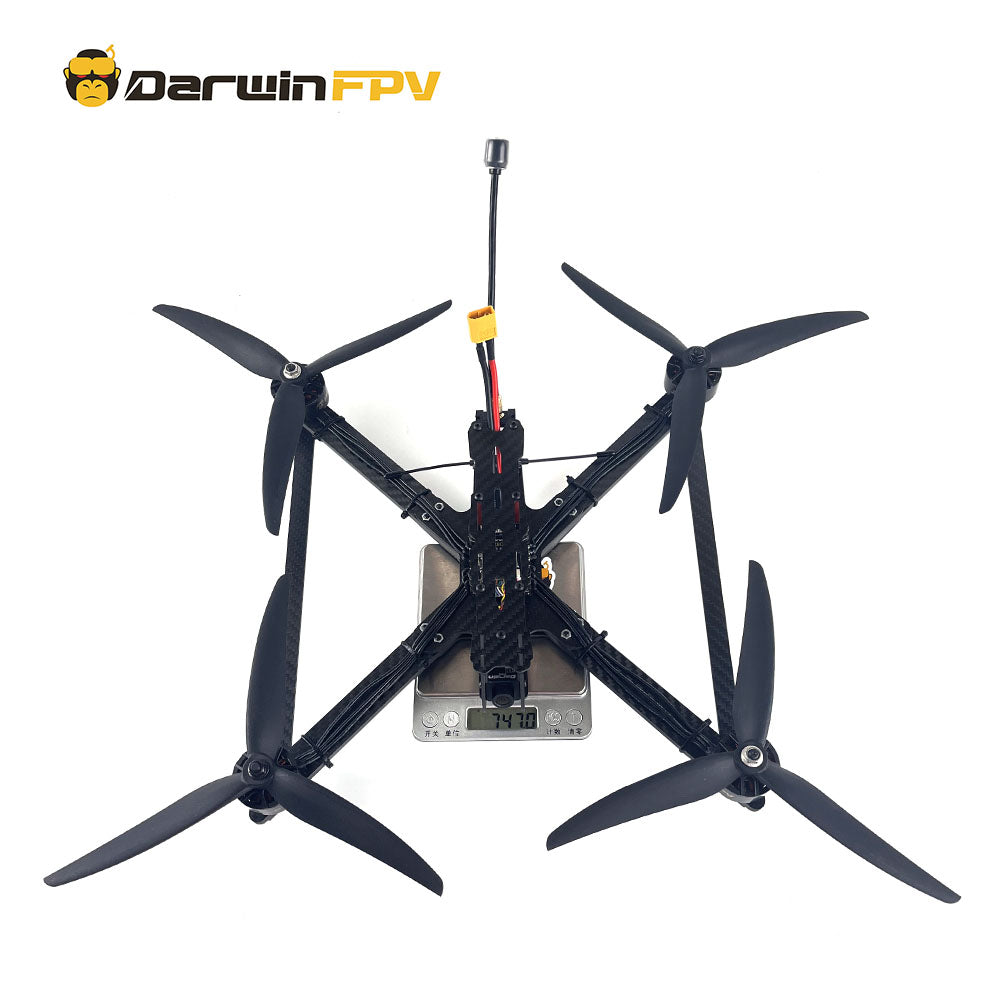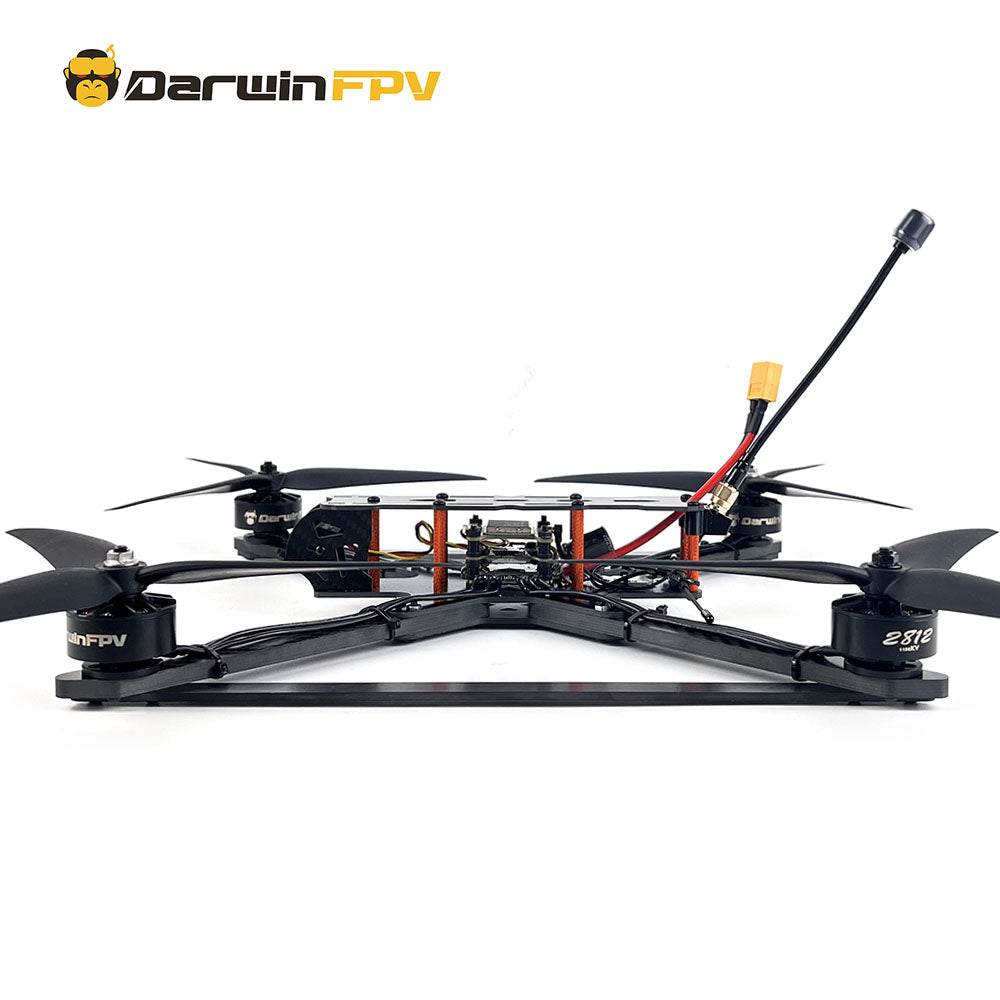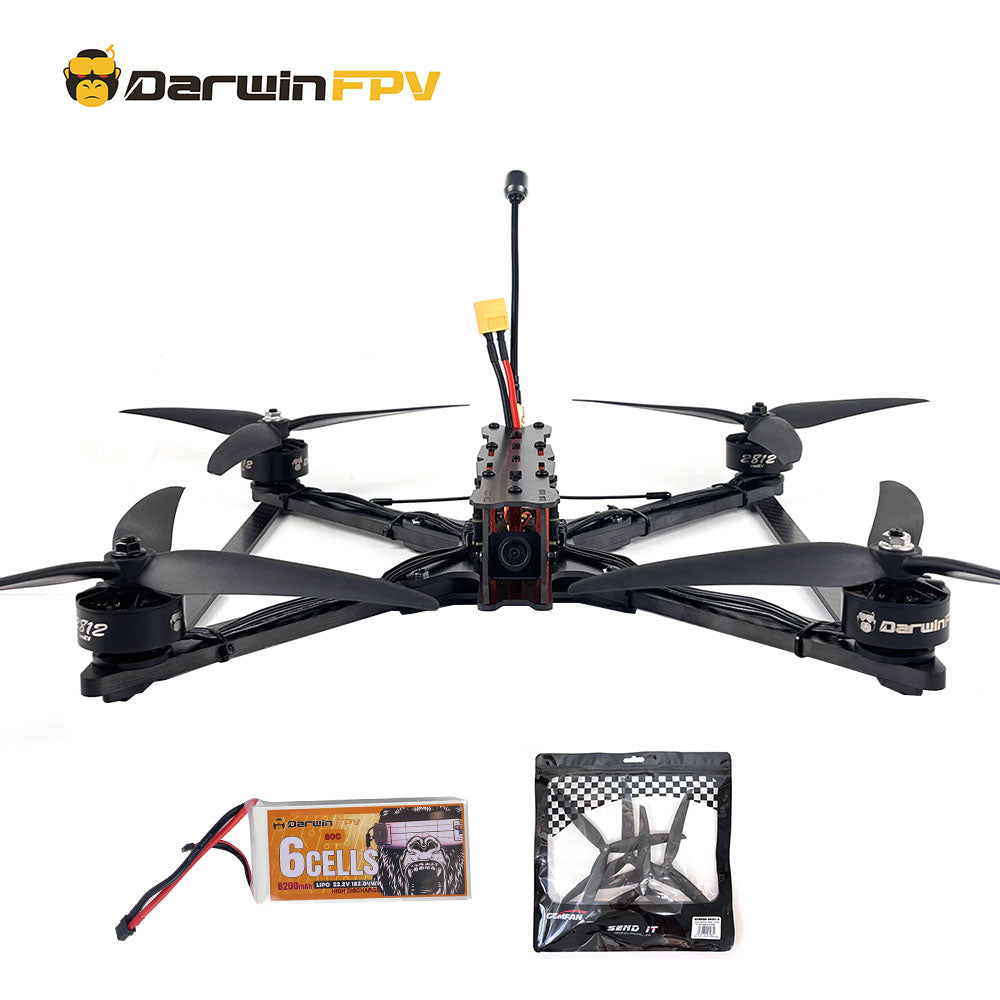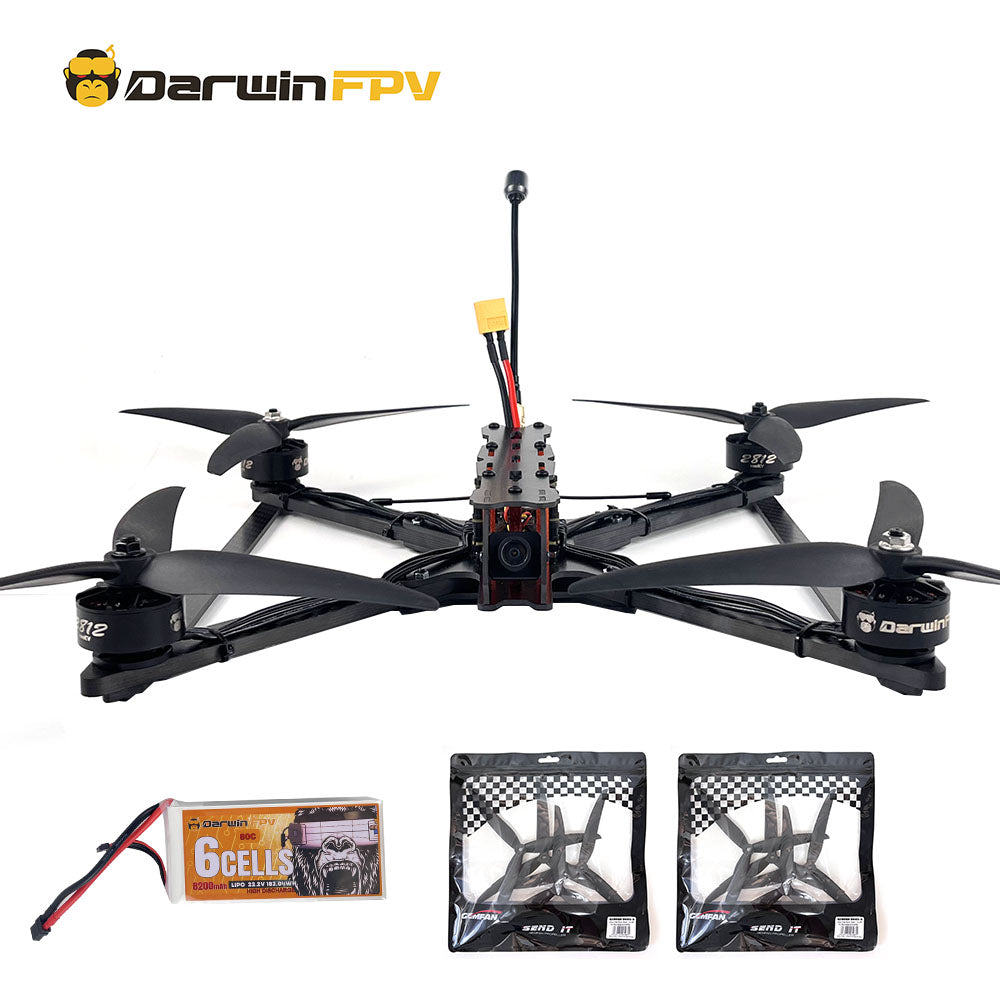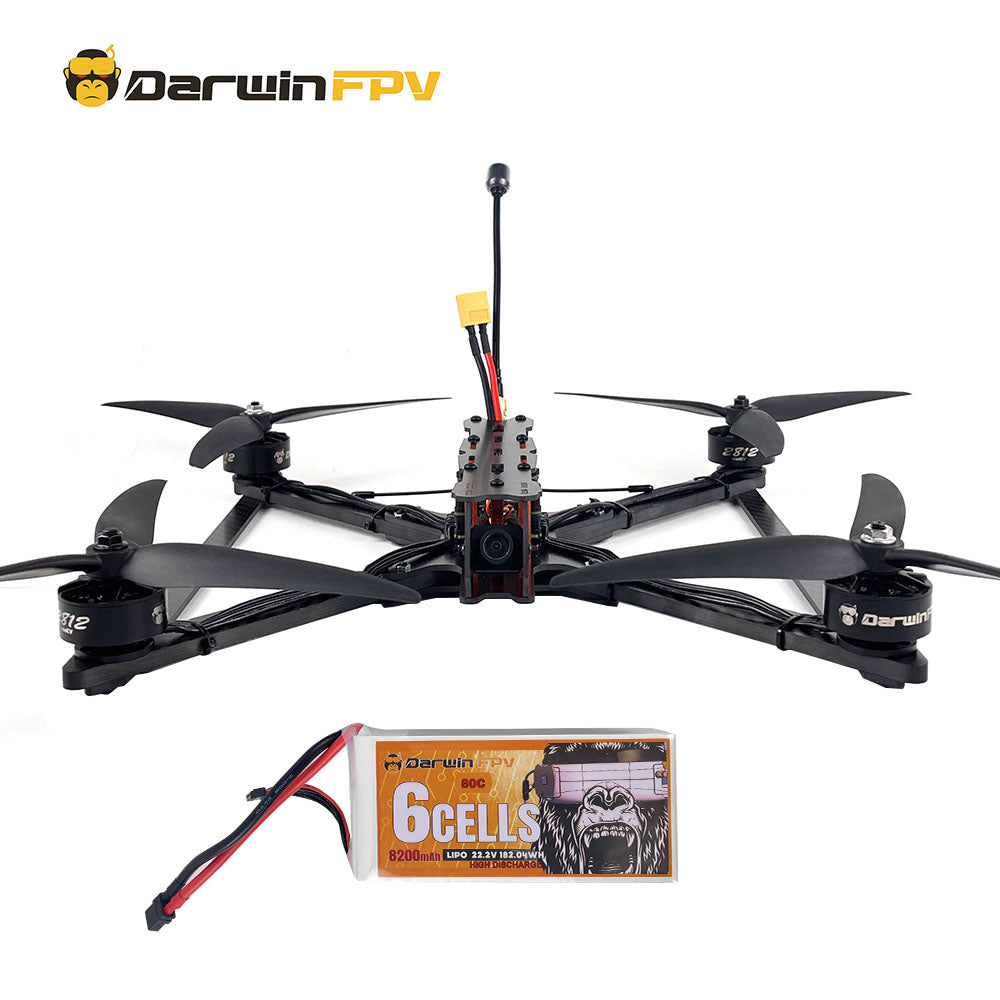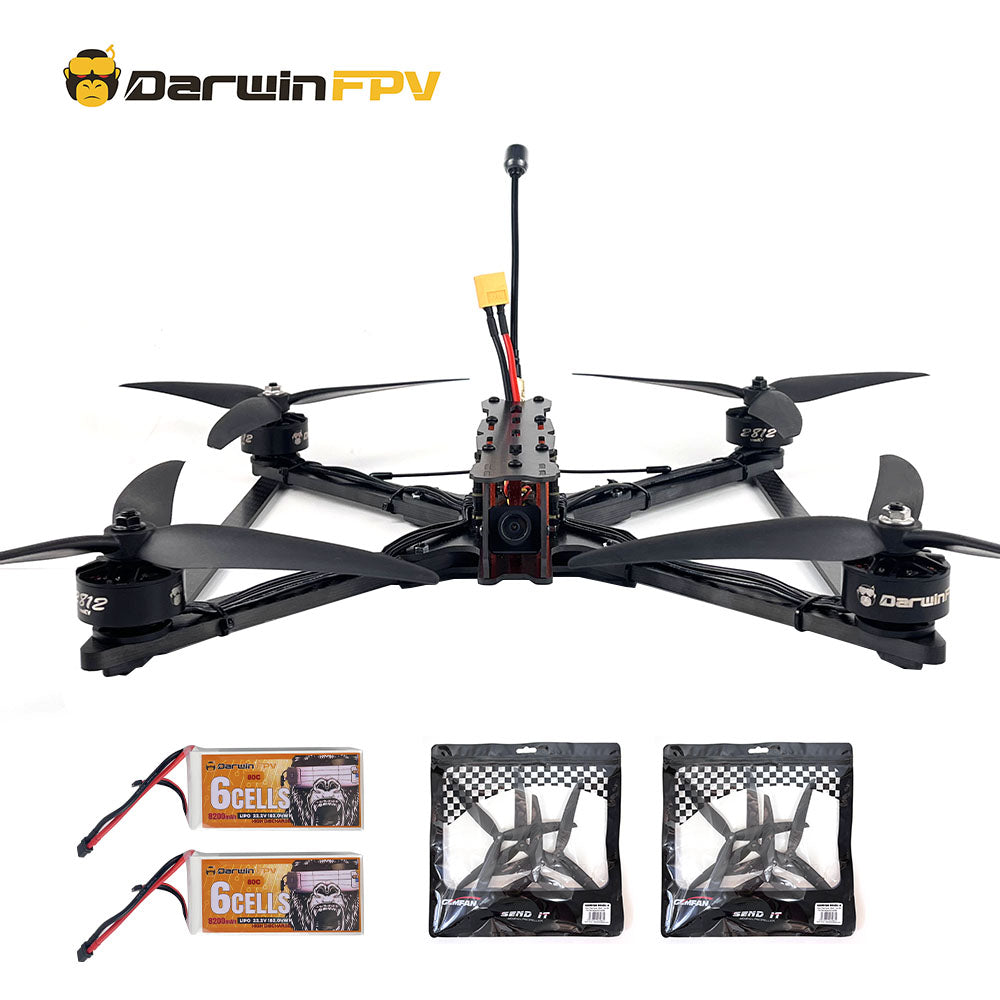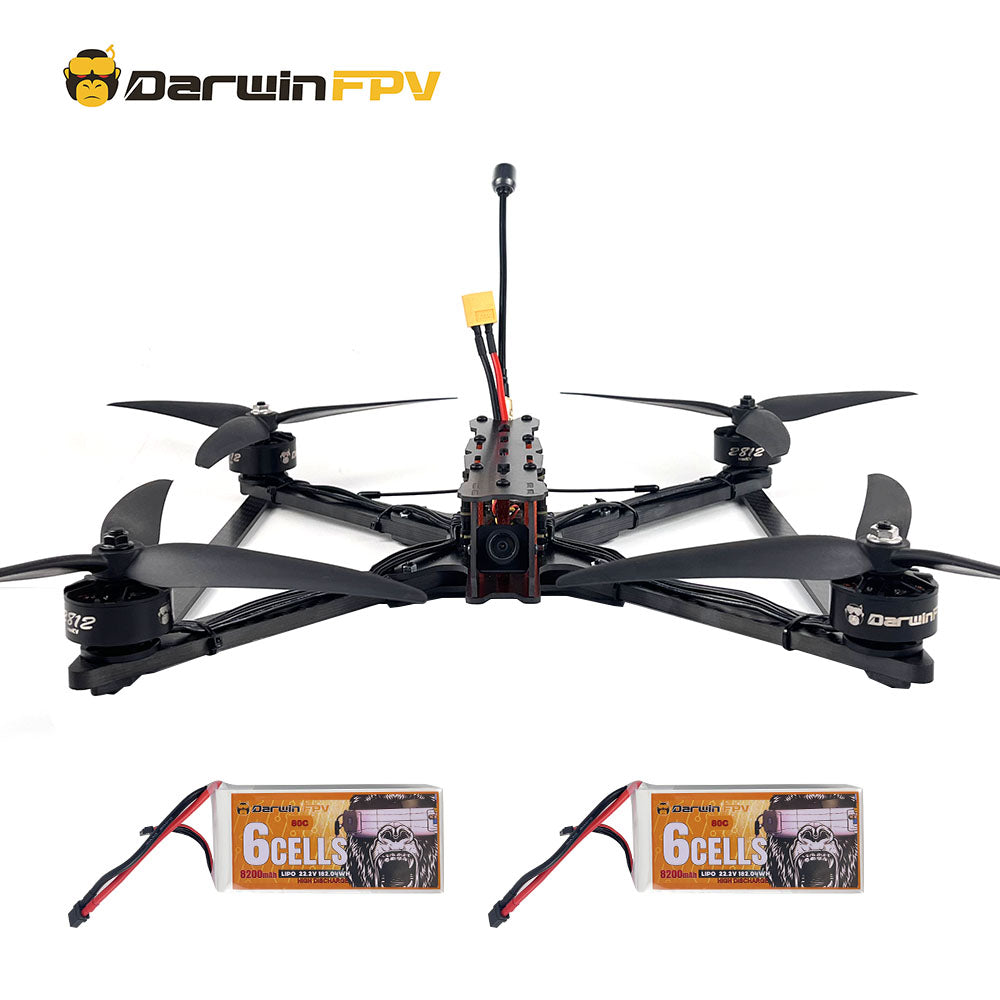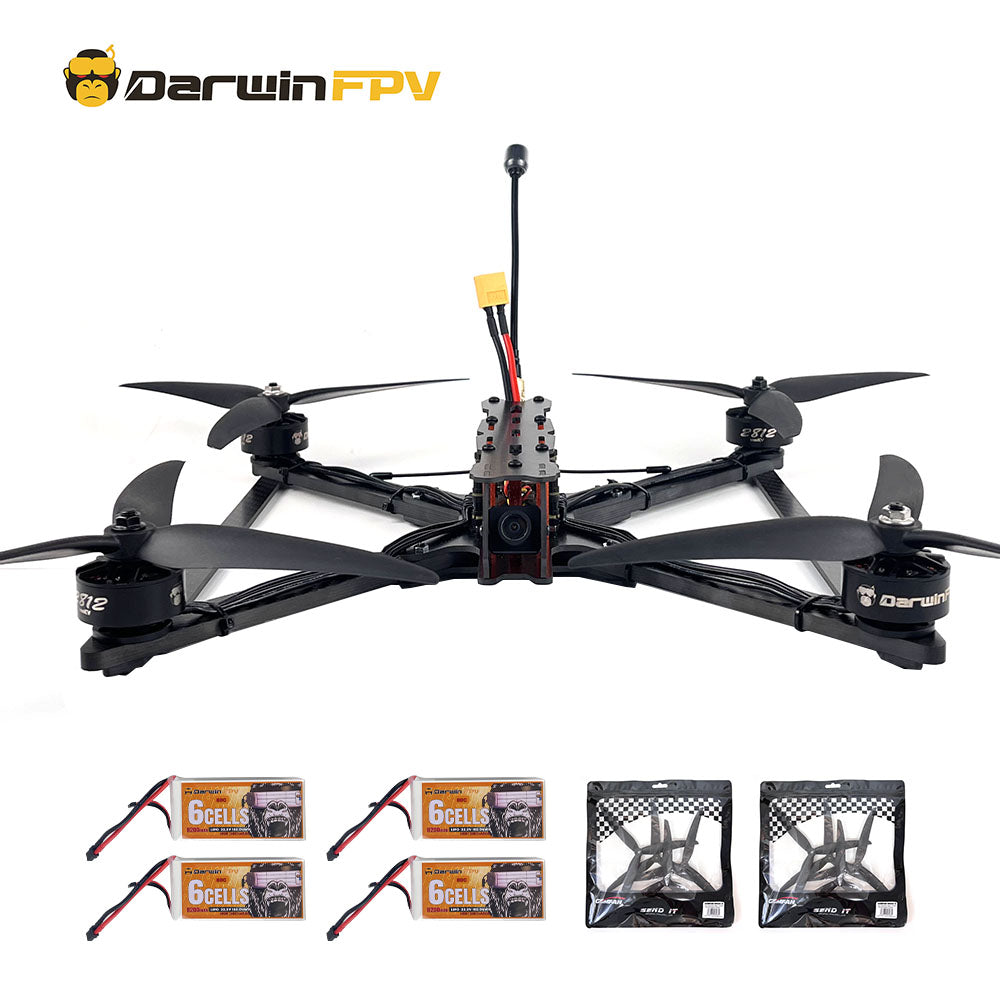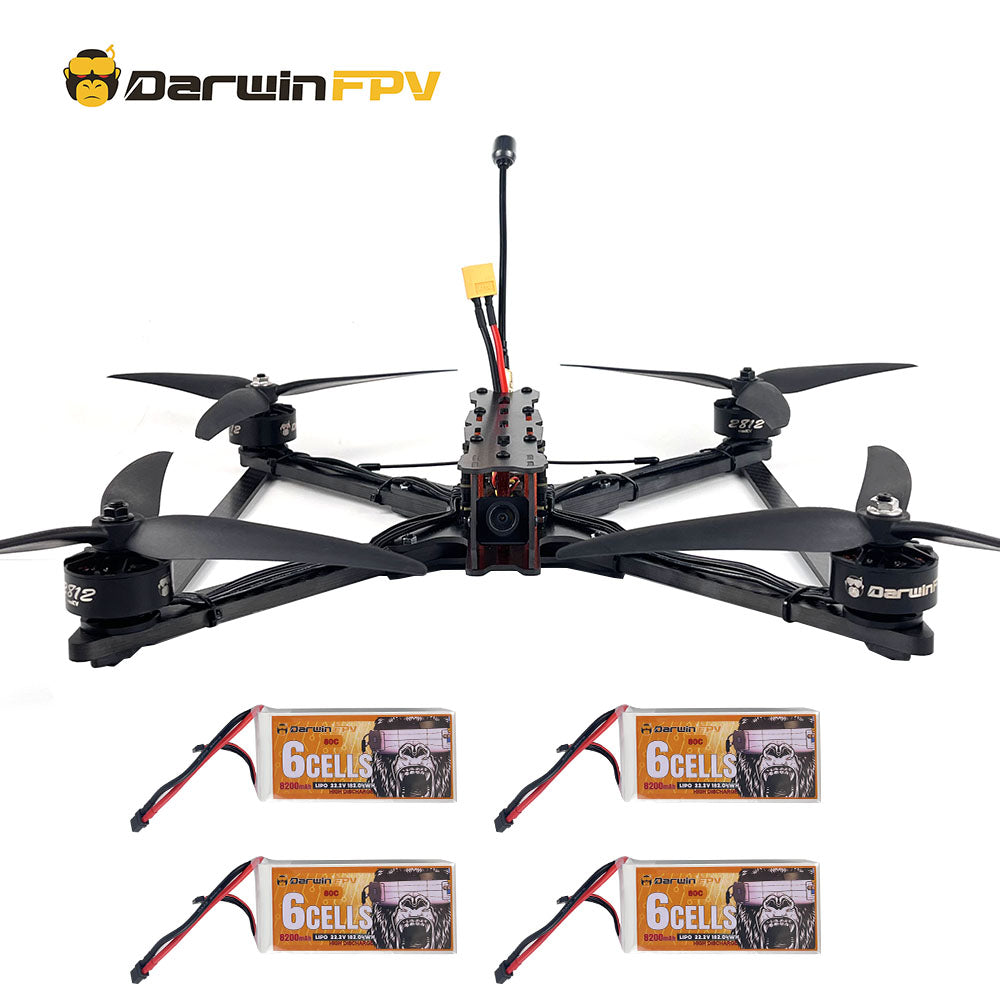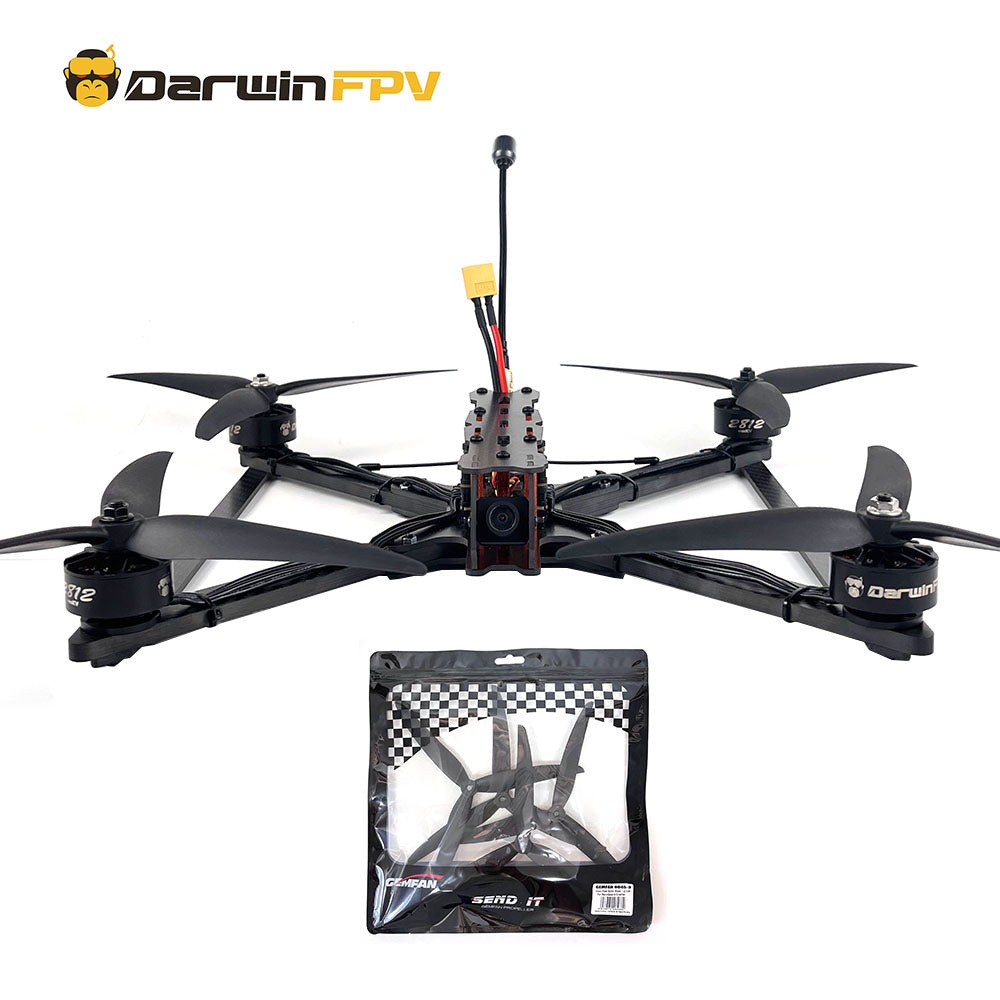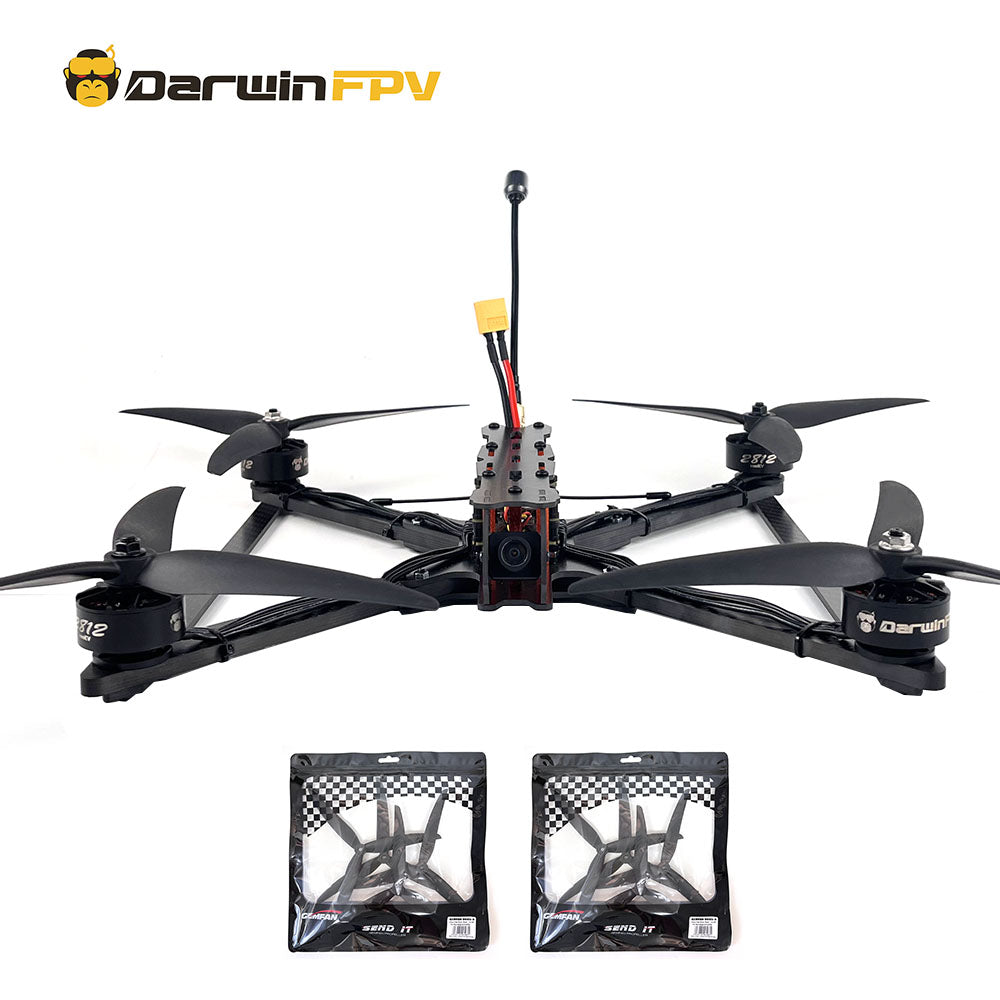 DarwinFPV X9 9" Long Range FPV Drone
Darwin X9 is a 9-inch heavy load fpv drone. It is equipped with 2812 motors, 1000mW analog video transmission, F4 flight control and 100A ESC. It is a real monster in the sky and it can fly with you anytime, anywhere!
Features: 
Large size 2812 motor, with very strong loading capacity and durable performance.
The new 1000mW analog VTX, with DarwinFPV dedicated receiving antenna, can provide a longer flight distance.
Specifications: 
Model : Darwin X9 Analog Version
Video :  Non(can be attached to the action camera)
Camera : Darwin "cement" waterproof camera
VTX 5.8G 1000mW VTX
FC : 3-6S F411 MPU6500
ESC : "Cement" 100A 3-6S BLHeli_32 128kHz 4in1
Receiver:  TBS Nano/ELRS/PNP(Reserve 4Pin plug)
GPS:  Non
VTX Antenna:  5.8G LHCP RP-SMA 150mm antenna
Motor:  2812 - 1100KV
Propeller : GEMFAN 9045-3 Black (2CW, 2CCW)
Frame type : True-X
Wheelbase:  363mm
Arm thickness:  6mm
payload capacity:  1.5kg-2.5kg
Furthest flight distance:  3km
Maximum horizontal speed:  170km/h
Maximum take-off altitude:  6000m
Maximum wind resistance level : Level 7
Operating temperature range: :  -10℃-40℃
Battery life (using 6S 8200mAh 60C battery): 
parallel cruise no load 33 mins
cruise and load 1.5kg 10 mins
cruise and load 2 kg 7 mins
cruise and load 3 kg 4 mins
The data is for reference only, and factors such as different environments, usage methods, and firmware versions may have an impact on the test data
Freestyle

Recommended battery: 6S 6500-8500mAh
Dimensions(without propeller) (L×W×H):280mmx295mmx50mm
Weight(without package) : 747g±5g
Package Size : 314mmx326mmx74mm
Weight(with package) : 1100g±5g
Packing List: 
Darwin X9 Long Range FPV Drone*1

GENFAM 9045-3 propeller*1

120mmx120mm sticker *1

20mmx260mm battery strip *1

M5 flange nut*4