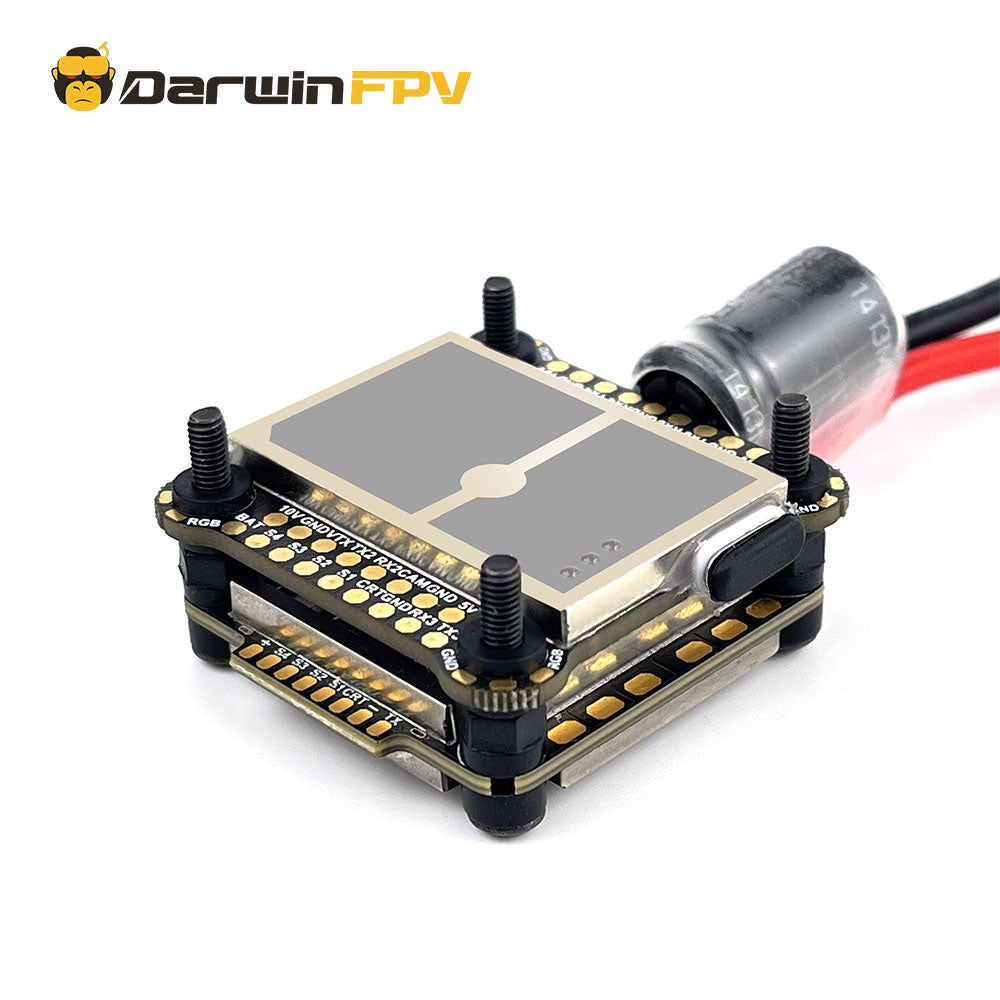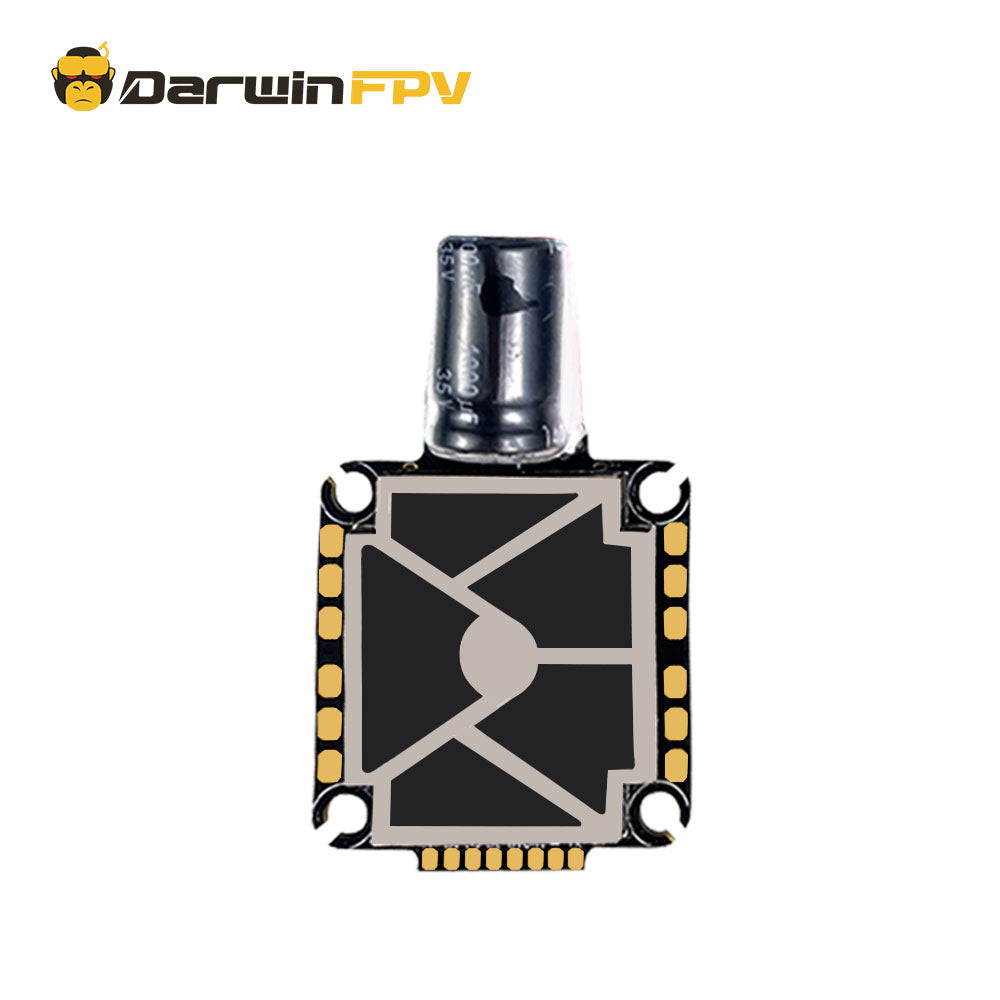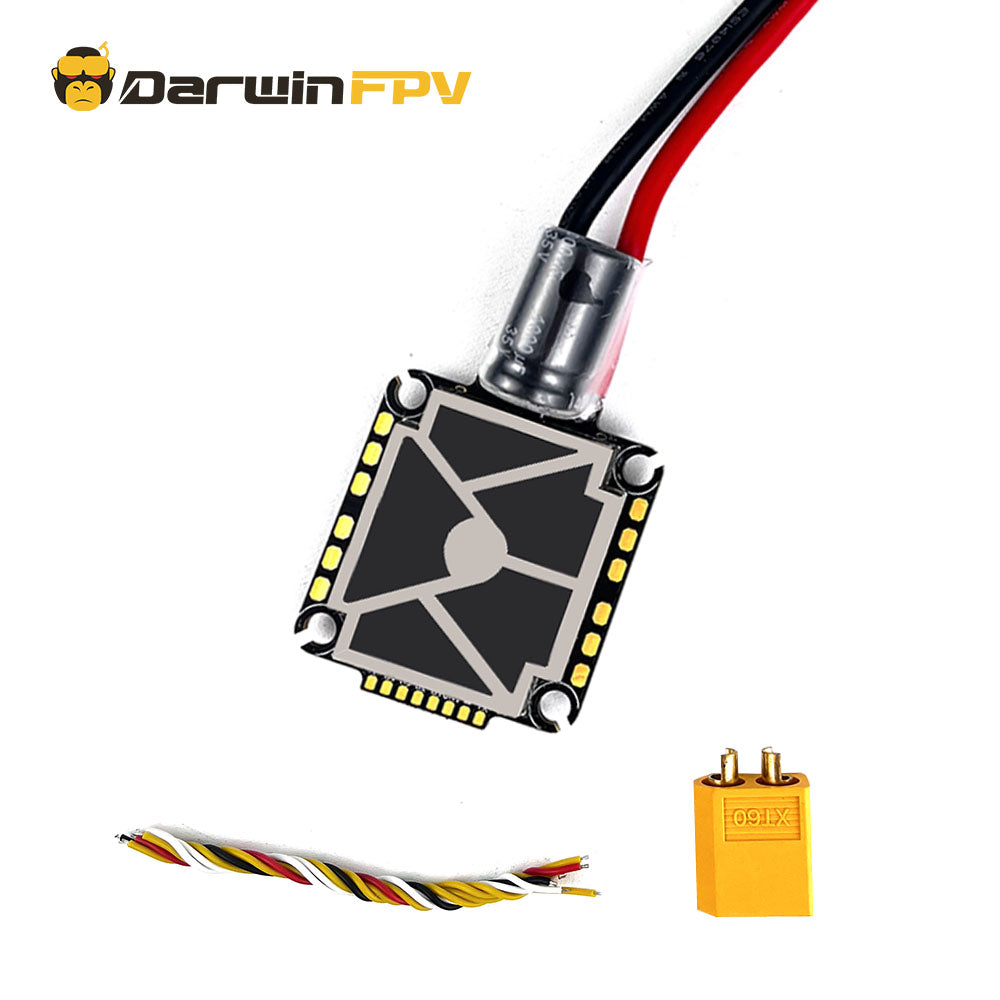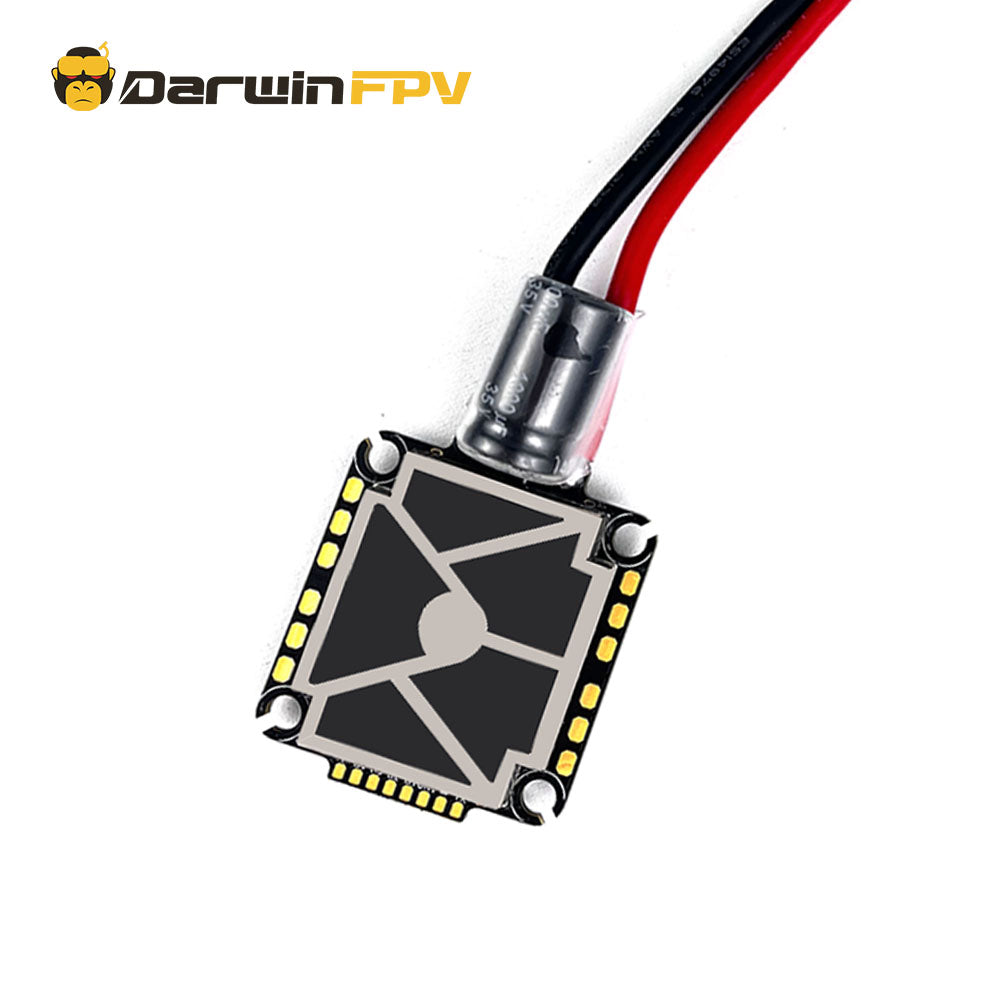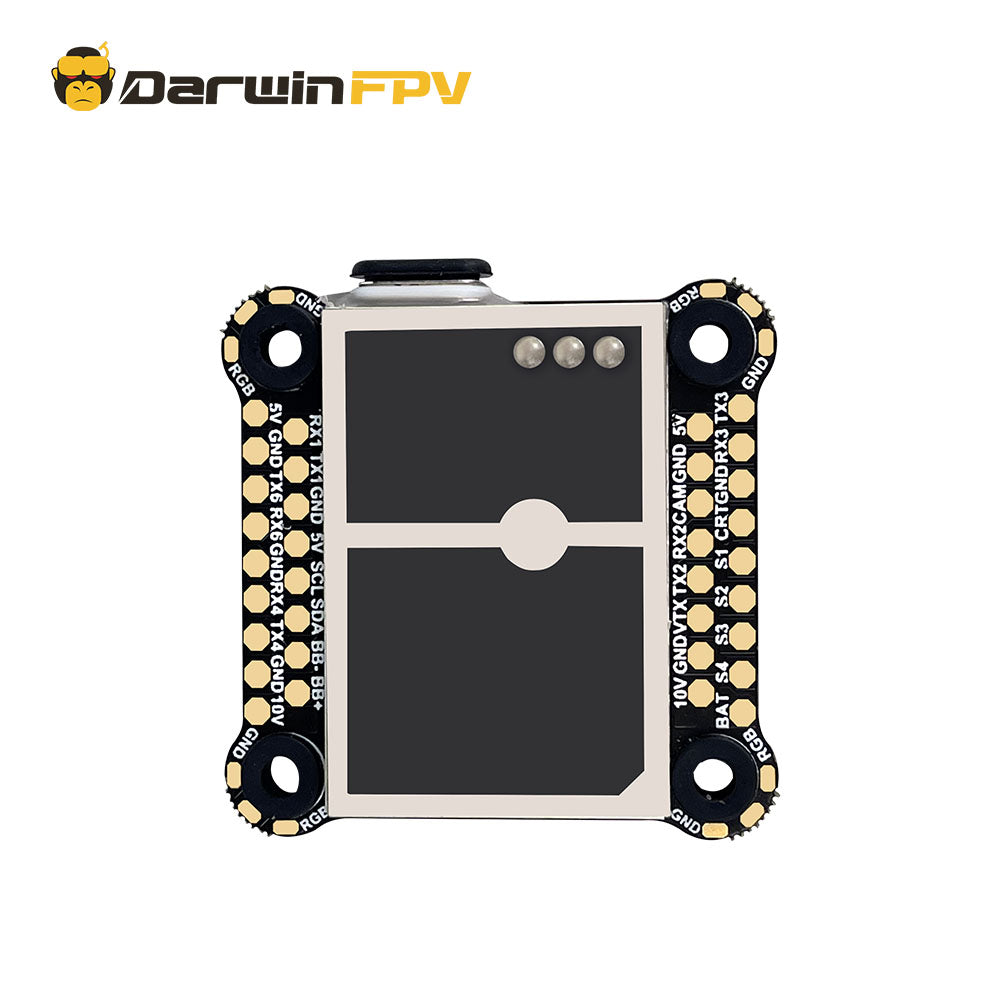 DarwinFPV "Cement" Ultra Durable F7-100A Waterproof Stack
Style:
The Cement Stack(ICM42688)
Darwin Care Card:
25% discount code for the next cement product
The original design intention of the "cement" ultra-durable series of products:
How to make fpv drone break through the environmental limits again? To enhance the fun of flying for pilots, experience different flying perspectives, shoot different materials, and not be afraid of dust, rain, snow and any harsh environment.
We have noticed that in order to prevent dust, tin slag, grass juice, rain, etc. from damaging electronic equipment, the pilots have tried methods such as anti-corrosion paint and printed parts to protect the equipment. Warranty policy, and low reliability, high probability of failure.
To this end, Darwin launched a new "cement" ultra-durable series, so that you have more confidence to challenge the extreme environment. "If you are afraid that the drone will fall due to accidents, please use cement!"

Spoiler:
Why is it called "cement"?
Because its appearance is potted like cement, and it has the same strong durability as cement. In short, "If you are afraid of falling due to an accident, use cement!" 
Darwin FPV "cement" ultra-durable F7-100A waterproof stack is the top stack launched by the Darwin team for professional pilots. It completely solves the industry problem of poor reliability of fpv drones, allowing you to fly in any environment and greatly improving the fun of flying. Satisfy your various creative inspirations!
We have introduced many novel features on this stack, such as canceling all the easy-to-loose direct socket interfaces, canceling the traditional heat dissipation shell with low thermal conductivity, adding waterproof and impact-resistant treatment with glue filling, and adopting the ultra-high current MOS bus technology has added more than 10 core hardware protections, such as soft start protection circuit, anti-reverse connection, anti-short circuit and anti-overcurrent circuit, to ensure stability and reliability in extreme environments. And keep the product size and weight almost the same as ordinary stack, without affecting your installation compatibility and flying feel.
Darwin Care Card: 
This card is only valid when order the cement stack/FC /ESC and the care card at same time, order this card will not work.

With this card you can have 2 times to get 25% discount code on the cement stack/FC/ESC. No matter what problems of your receiver (wrong solder, be burned, lost, out of contact or whatever) and you only need to pay 75% of the cost to have a new one for the next orders, which can be used twice within 1 year.
100A stack wire diagram
Specifications: 
FC : 
MCU: STM32F22
Gyroscope: MPU6000/ICM42688
OSD: AT7456E
Black box: Built-in 8G SD card
BEC output: 10V/3A 5V/3A
Reserved interface: 5x Uarts(1,2,3,4,6), 4x Softserial, 1x I2C, 4x RGB, 1x Buzzer, 1x USER(C09)
Input voltage: 2-6S Lipo
Firmware name: DARWINF722HDV2
Mounting hole: 30.5mm x 30.5mm
Dimensions: 39.5mm x 39.5mm x 4mm
Weight: 10.1g±0.2g

ESC: 
MCU: 32-bit F4 120MHz main frequency, maximum support 128KHz PWM Packet Rate
Continuous / peak current: 100Ax4/120Ax4 (continuous 100A requires water cooling environment)
Input voltage: 3-6S Lipo
Support throttle signal: Dshot150/300/600/1200 MultiShot Oneshot42 Oneshot125
Current sensor: support (current meter scale: 125)
Firmware name: DARWIN_F4_60
Power cord: 14AWG-120mm long (the ESC terminal and electrolytic capacitor have been welded at the factory)
Power plug: XT60
Dimensions: 36.8mm x 42.5mm x 7.5mm
Mounting hole: 30.5mm x 30.5mm
Weight: 23.0g±0.2g (excluding capacitors and power cords)
Apply for: 5-10 inch FPV Drones

Packing list: 
FC: 
1 x DarwinFPV "Cement" Ultra Durable F7 Waterproof Flight Controller
1 x 30mm ESC cable (8P)
1 x 65mm analog VTX cable (4P)
1 x 65mm GPS cable (6P)
1 x 65mm receiver cable (4P)
1 x 65mm HD VTX cable (6P)
4 x M3*4.5mm shock-absorbing balls (installed on FC)
1 x sticker
ESC:
1 x DarwinFPV "Cement" Ultra Durable 100A Waterproof ESC
1 x 30mm ESC cable (8P)
1 x XT60
1 x 14AWMG power cable with a length of 120mm (soldered to the ESC)
1 x 35V/1000uF electrolytic capacitor (soldered to the ESC)
4 x M3*6.6mm shock-absorbing balls (installed on the ESC)
1 x sticker
Stack:
1 x DarwinFPV "Cement" Ultra Durable F7-100A Waterproof Stack
1 x 30mm ESC cable (8P)
1 x 65mm analog VTX cable (4P)
1 x 65mm GPS cable (6P)
1 x 65mm receiver cable (4P)
1 x 65mm HD VTX cable (6P)
1 x XT60
1 x 14AWMG power cable (length 120mm, soldered to the ESC)
1 x 35V/1000uF electrolytic capacitor (soldered to the ESC)
4 x M3*4.5mm shock-absorbing balls (installed on FC)
4 x M3*6.6mm shock-absorbing balls (installed on the ESC)
4 x M3*25 hexagon socket head black 304 screws (installed on the stack)
4 x M3 nylon nuts
1 x sticker