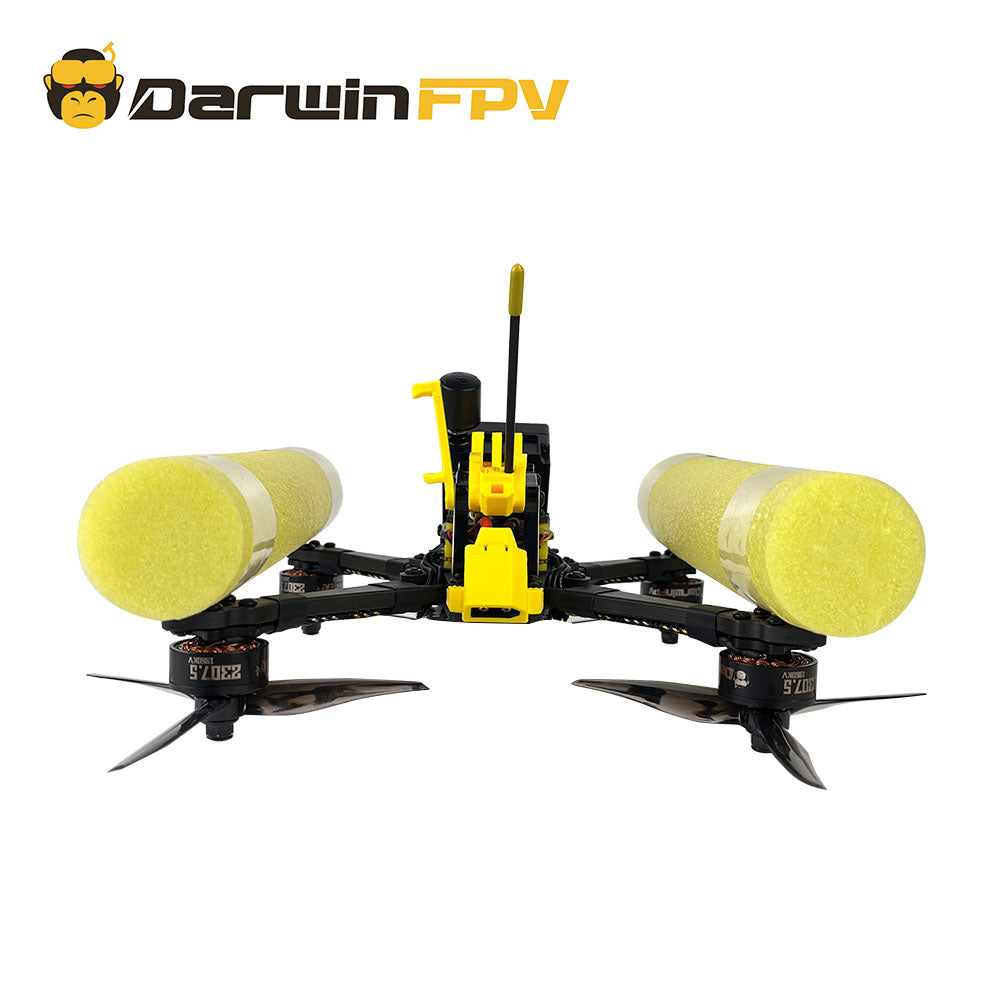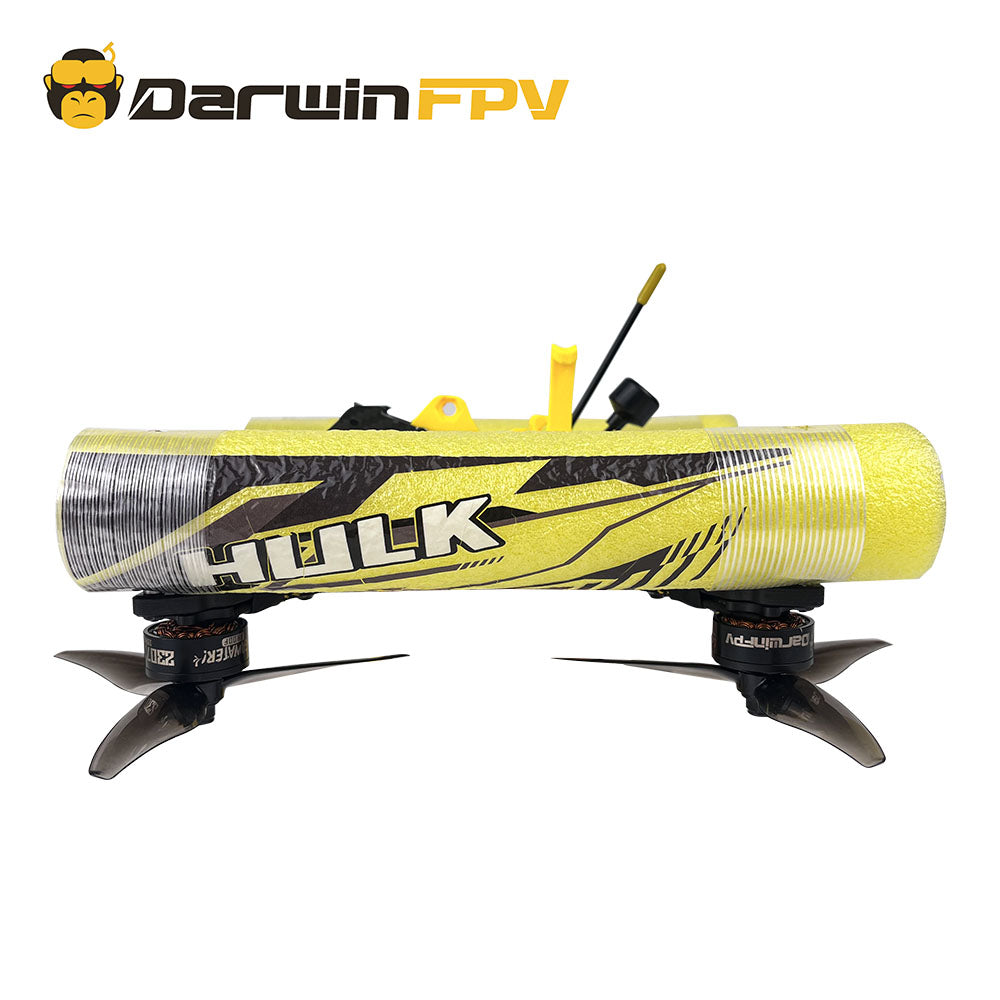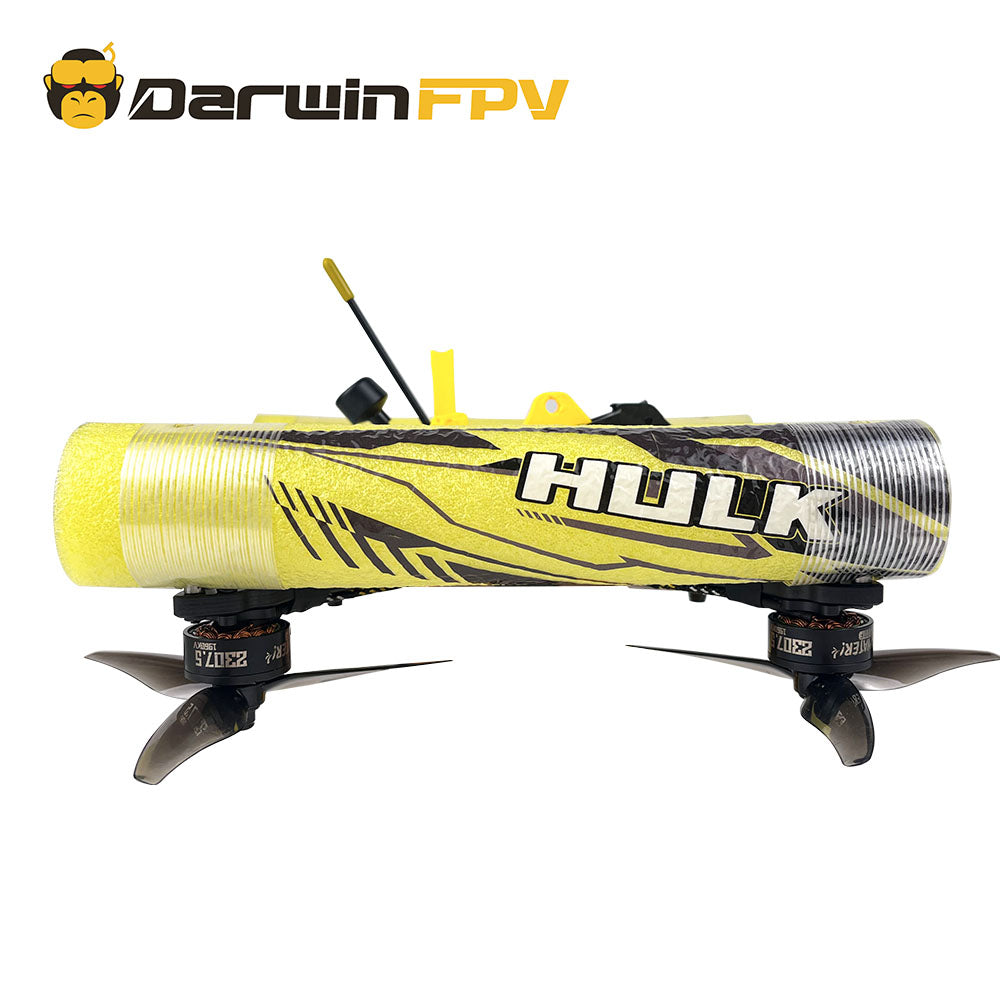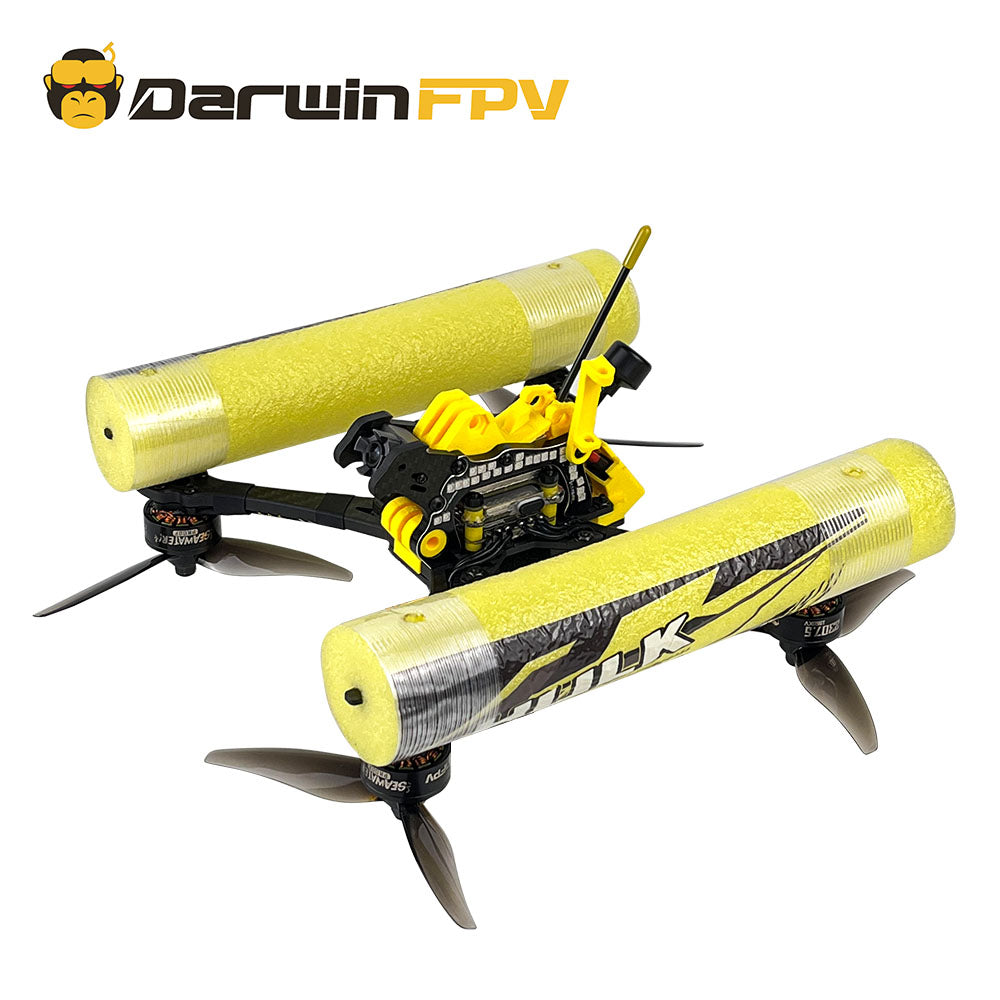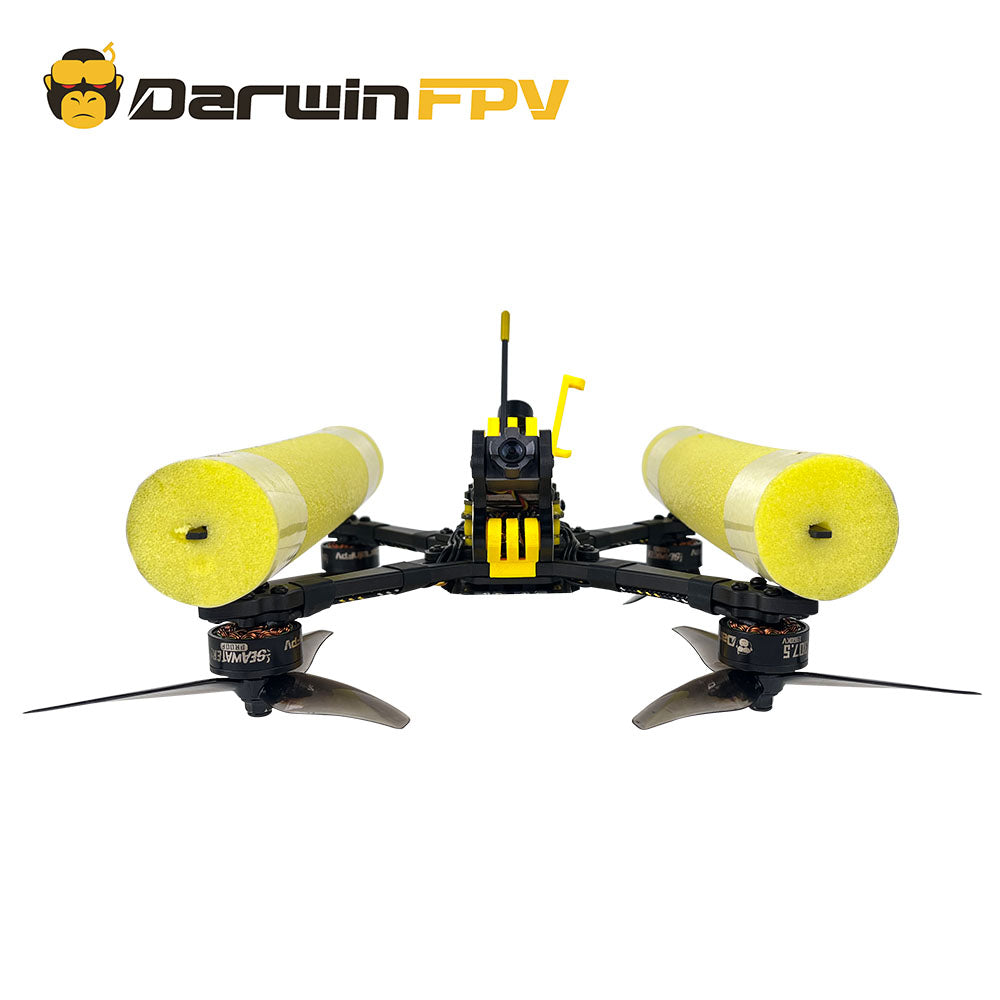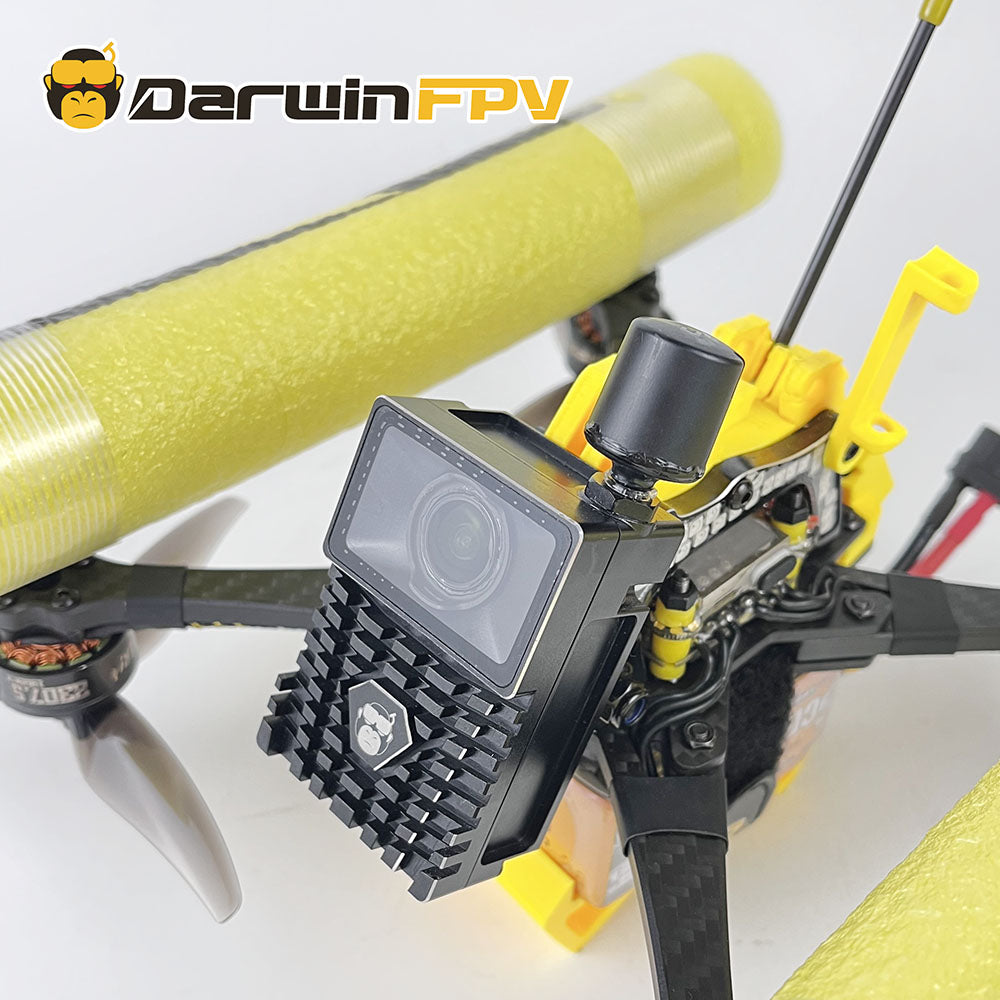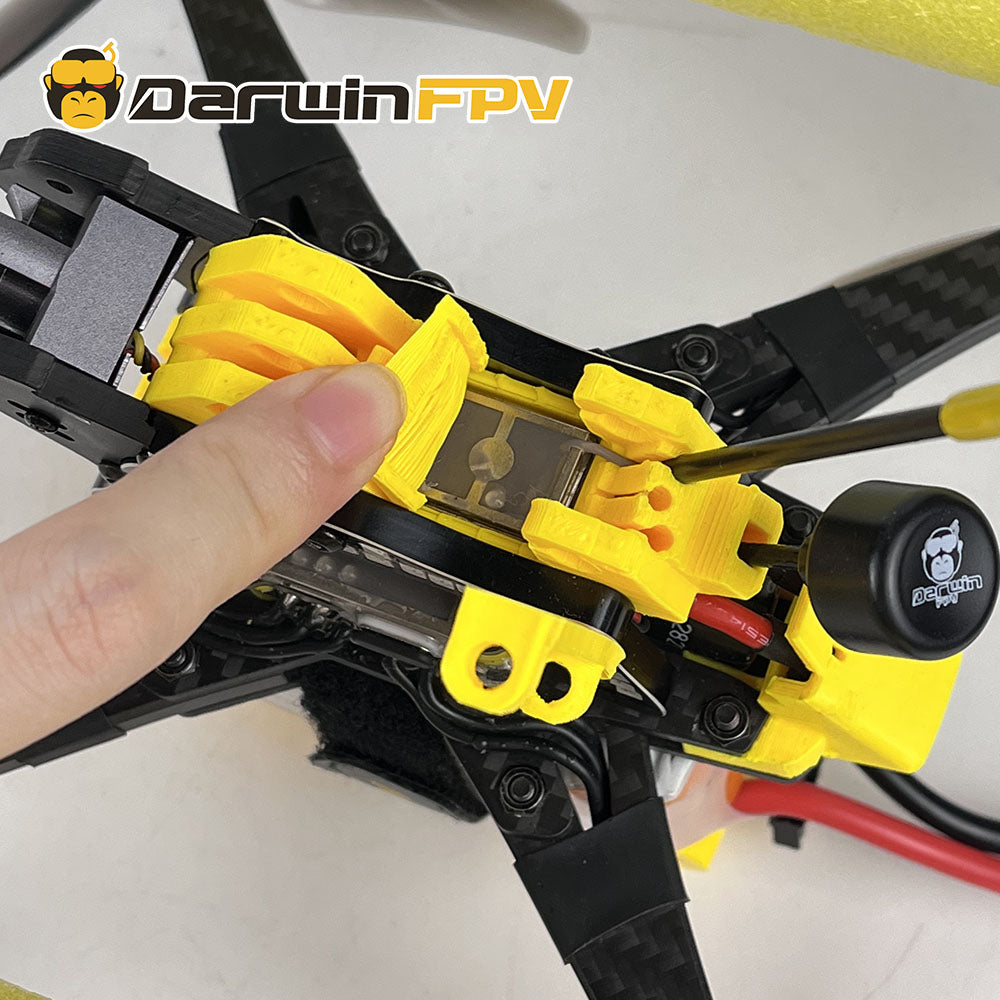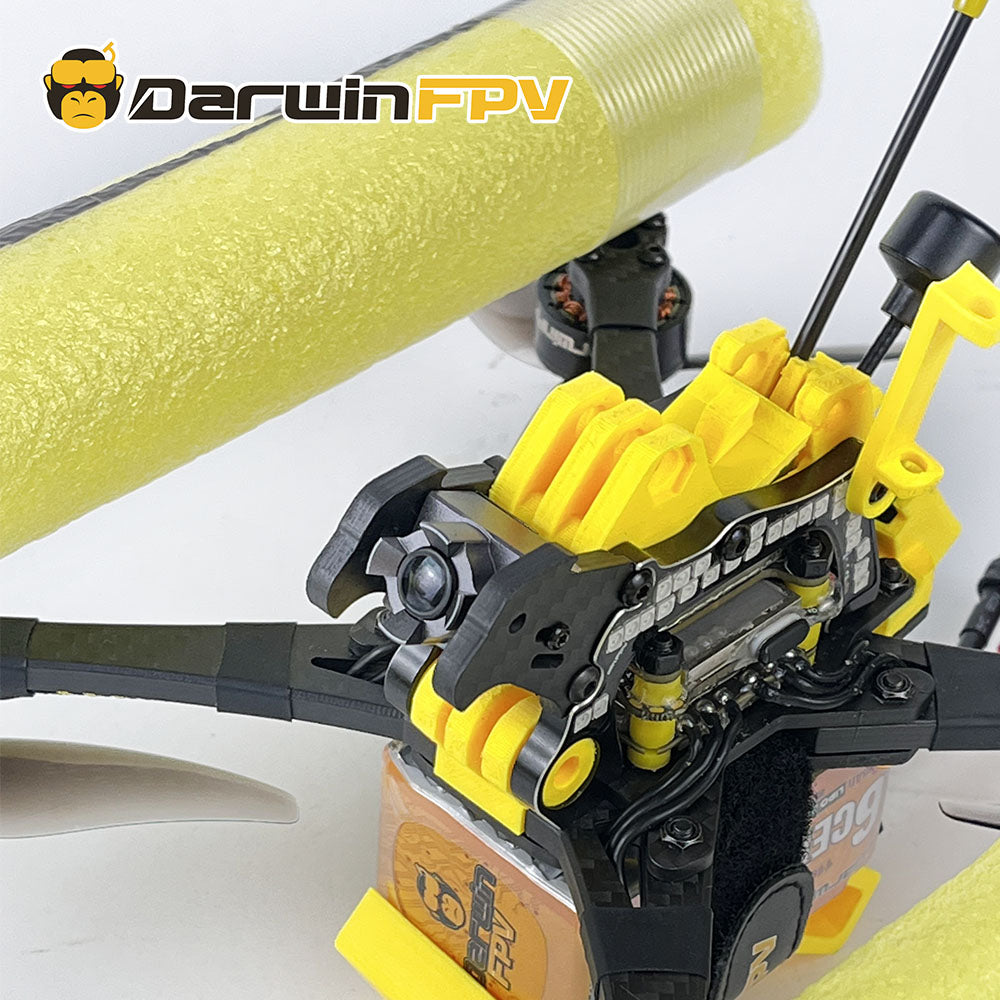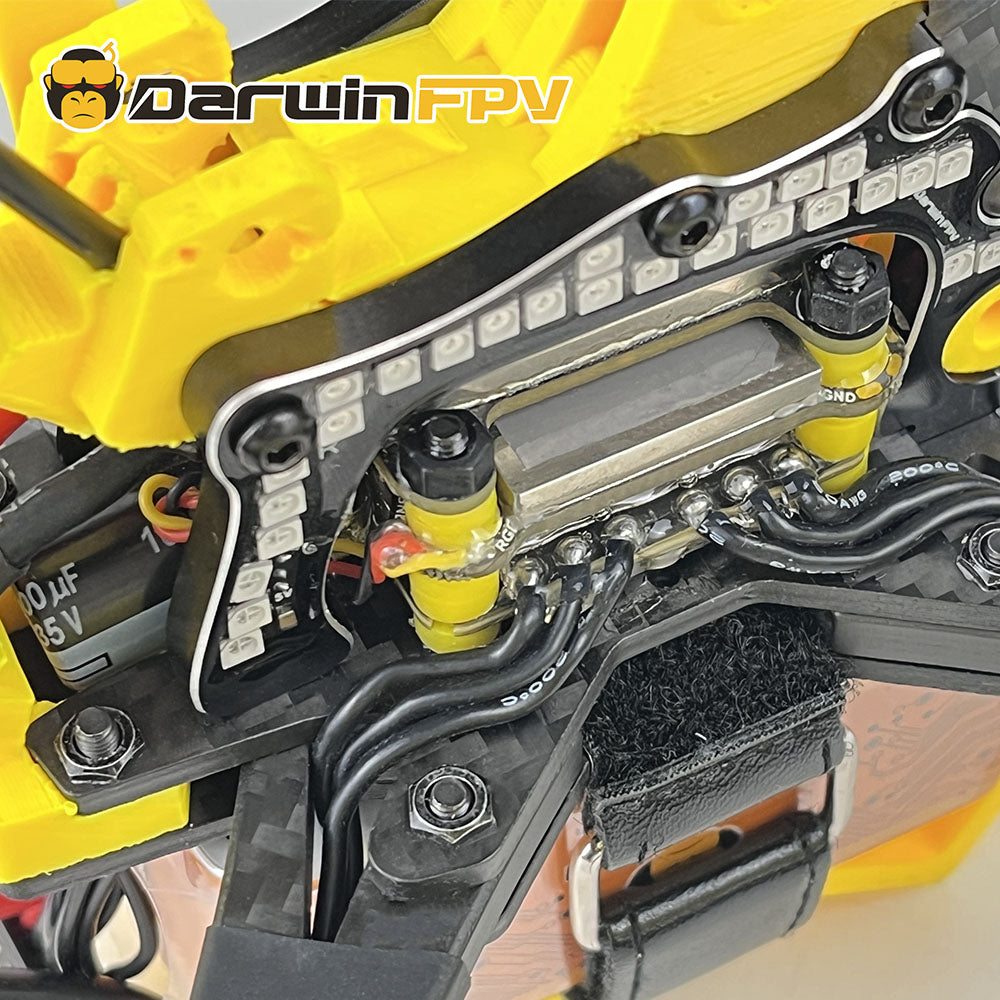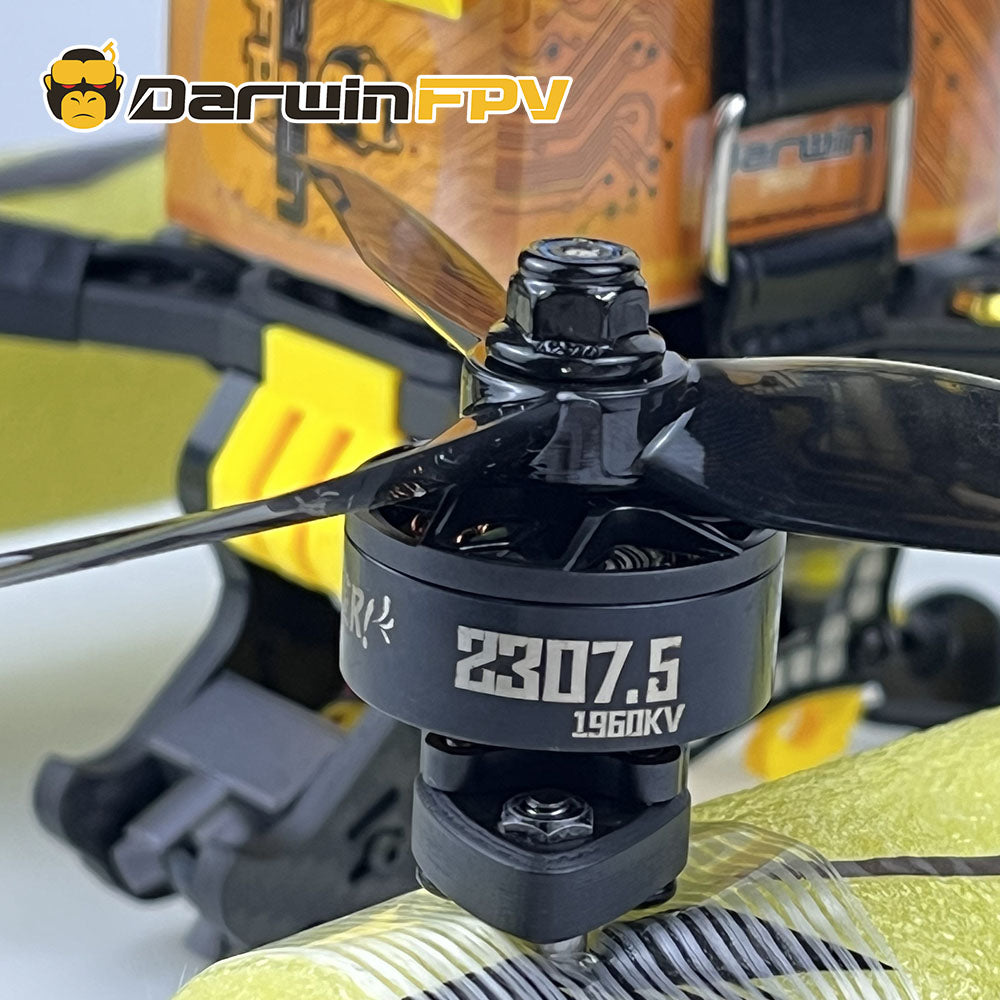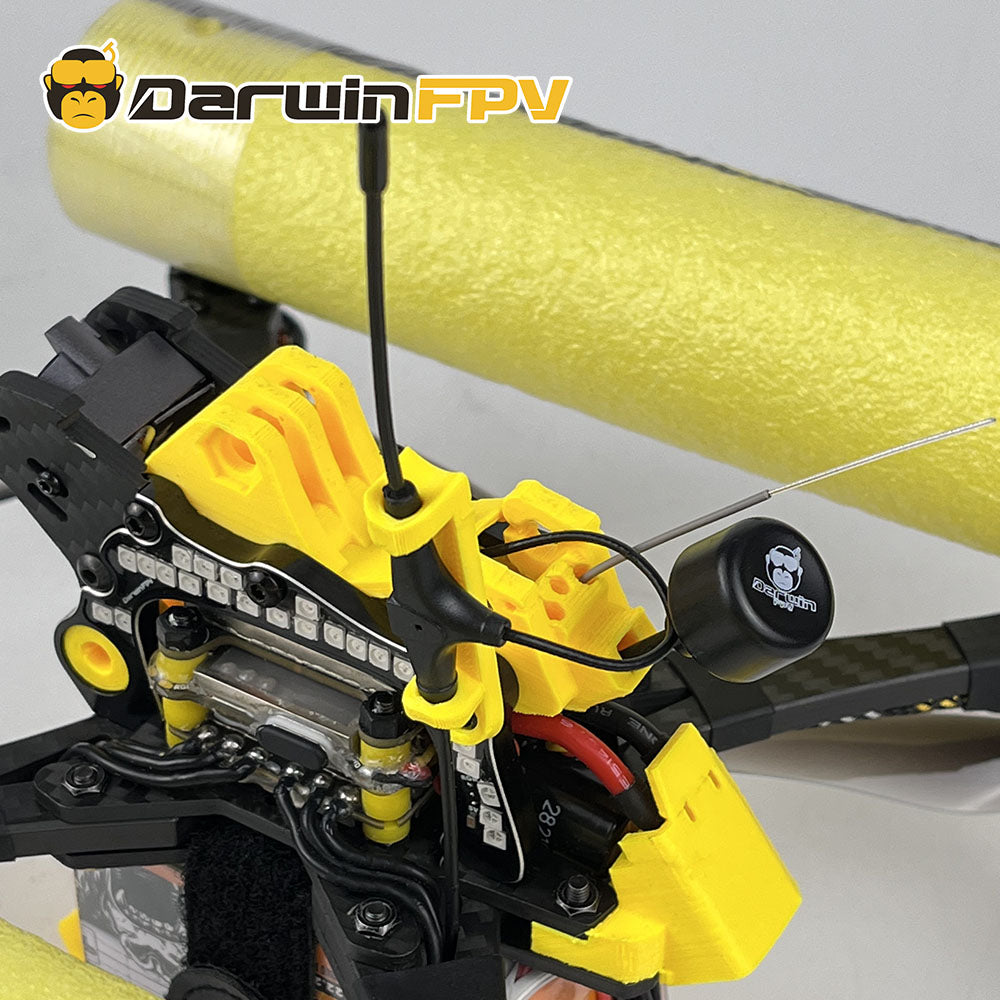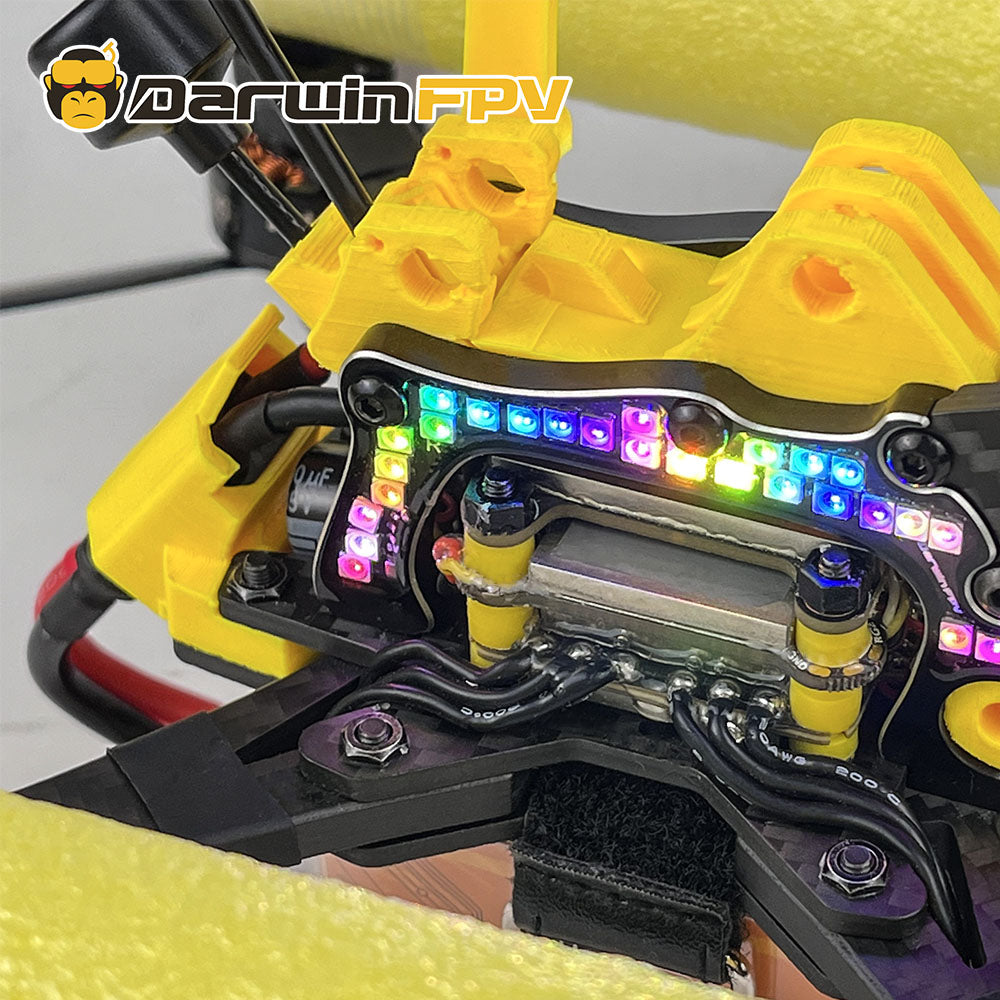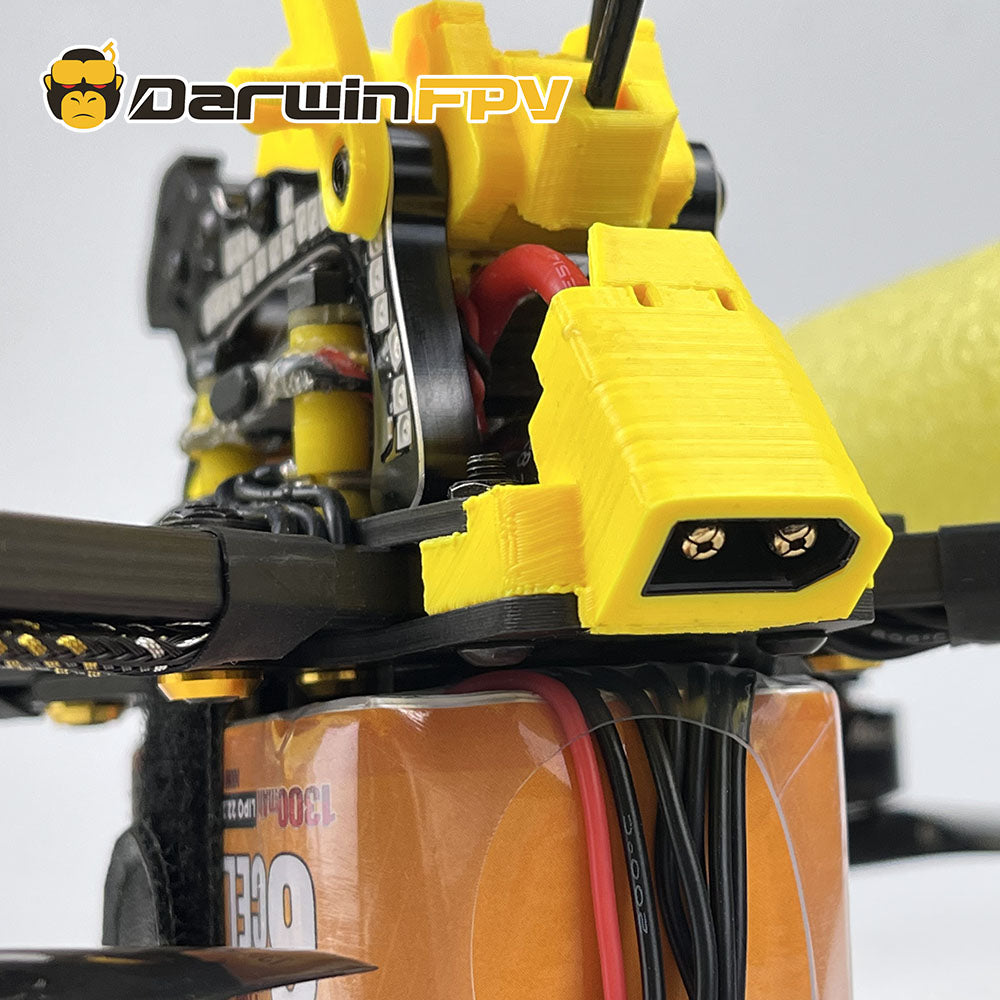 DarwinFPV HULK Ⅱ Waterproof FPV Drone
Version:
HULK Ⅱ Analog PNP
Darwin Care Card:
Get 25% discount for your next new HULK Ⅱ
Propeller :
Propeller (2CW 2CCW)
Summary
DarwinFPV HULK Ⅱ is an upgraded waterproof cinematic fpv drone based on the first generation. It is equipped with DJI O3 Air Unit and boasts a remarkable 4K/120Hz recording capability. It comes with 2307.5 motor and 100A ESC, which provides ample power and enables compatibility with heavier action cameras. Additionally, its F7 flight controller supports a range of receivers, including TBS Crossfire/ELRS.
Remarkably, the dimensions, weight, and configuration of the HULK Ⅱ align seamlessly with those of conventional 5-inch FPV drones, offering an identical flying experience. However, what sets it apart is its exceptional IP67 waterproof rating, allowing users to capture breathtaking moments in watery environments, including seawater, with absolute peace of mind.
So, Considering this, why not invest your money in a waterproof and resilient FPV drone like the HULK Ⅱ, offering unrivaled durability and protection compared to standard fpv drones?
Features
Boasting an IP67 waterproof rating, it remains unharmed and fully functional even when immersed in 0.5 meters of water for a duration of 30 minutes.
2307.5 motor + 100A ESC power system, while mounting O3 and Gopro is still extremely powerful
Featuring an auto-flip function, this drone guarantees a 100% signal reception even when submerged in water, eliminating the risk of any signal loss and potential drone loss.
Cool RGB lights on the side of the drone
Darwin Care Card: 
This card is only valid when order the HULK Ⅱ and the care card at same time, order this card only will not work. 
With this card you can have 2 times to get 25% discount code on the HULK Ⅱ drones. No matter what problems of your drone(wrong solder, be burned, lost, out of contract or whatever) and you only need to pay 75% of the cost to have a new one for the next orders, which can be used twice within 1 year. 
Specifications
Model: DarwinFPV HULK Ⅱ Analog /DarwinFPV HULK Ⅱ O3 Version
Record (
DarwinFPV HULK Ⅱ Analog)
:
Non ( can mount action camera)
Record (DarwinFPV HULK Ⅱ O3 Version):  4K/120Hz
Camera 
(
DarwinFPV HULK Ⅱ Analog
):
Darwin "Cement" waterproof camera
Camera (
DarwinFPV HULK Ⅱ O3 Version): 
DJI O3 Air Unit Waterproof HD Armor
VTX (
DarwinFPV HULK ⅡAnalog )
:
5.8G 1000mW waterproof VTX
VTX 
(
DarwinFPV HULK Ⅱ O3 Version): DJI O3 Air Unit Waterproof HD Armor
FC: Darwin "cement" ultra-durable F7 waterproof FC
ESC: "Cement" 100A 3-6S BLHeli_32 128kHz 4-in-1 ESC
Receiver: TBS Nano/ELRS/PNP
(Reserved: 4Pin plug, wire sequence: GND black, 5V red, RX6 yellow, TX6 white)
GPS: Non
VTX antenna 
(
DarwinFPV HULK ⅡAnalog ): 5.8G MMCX 30mm 
VTX antenna (DarwinFPV HULK Ⅱ O3 Version): DJI O3 original antenna
Motor: 2307.5-1960KV
Propeller: GEMFAN 51466-3 gray (2CW, 2CCW)
Frame type: Ture-X
Wheelbase: 227mm
Arm thickness: 5.5mm
Maximum: total take-off weight on water 1098g
Farthest flight distance 
(
DarwinFPV HULK Ⅱ Analog)
: 
3 km
Farthest flight distance (DarwinFPV HULK Ⅱ O3 Version): 10 km
(No interference at the beach, tested with original antenna)
Maximum horizontal speed: 179 km/h
Maximum take-off altitude: 3200m
Maximum wind resistance level: 5 levels
Operating temperature range: -10℃-40℃
Flight Time (using 6S 1300mAh 120C battery)
Parallel cruise no load 10 mins
Parallel cruise load GOPRO8 7′30″
Freestyle 2′30″
Recommended battery: 6S 1300-1500mAh
Dimensions(without propeller): (L*W*H): 220mm*220mm*98mm
Weight(with propeller): 477.7g±5g 562.0±5g
Package Size: 23mm*23mm*10.4mm
Weight(with package): 930.0g±5g 1008.5±5g
Packing List
1 x DarwinFPV HULK Ⅱ Waterproof FPV Drone
4 x GENFAM 51466-3 propeller (2CW, 2 CCW)
1 x DarwinFPV Sticker(120mm*120mm)
1 x Propeller removal tool
1 x Screwdriver set
2 x Black thin straw(Diameter 3mm, length 100mm)
2 x Yellow rubber cap (diameter 3mm)
2 x Battery strap Black velcro(20*260mm)
5 x Nylon tie(1.8*100mm)
1 x 3D accessories (TPU battery landing gear yellow) 
1 x Spare screws pack 

5 x M5 316 black positive thread flange anti-slip nut (thickness 6.8mm)
2 x Float (Diameter 43mm, length 220mm)
1 x Manual