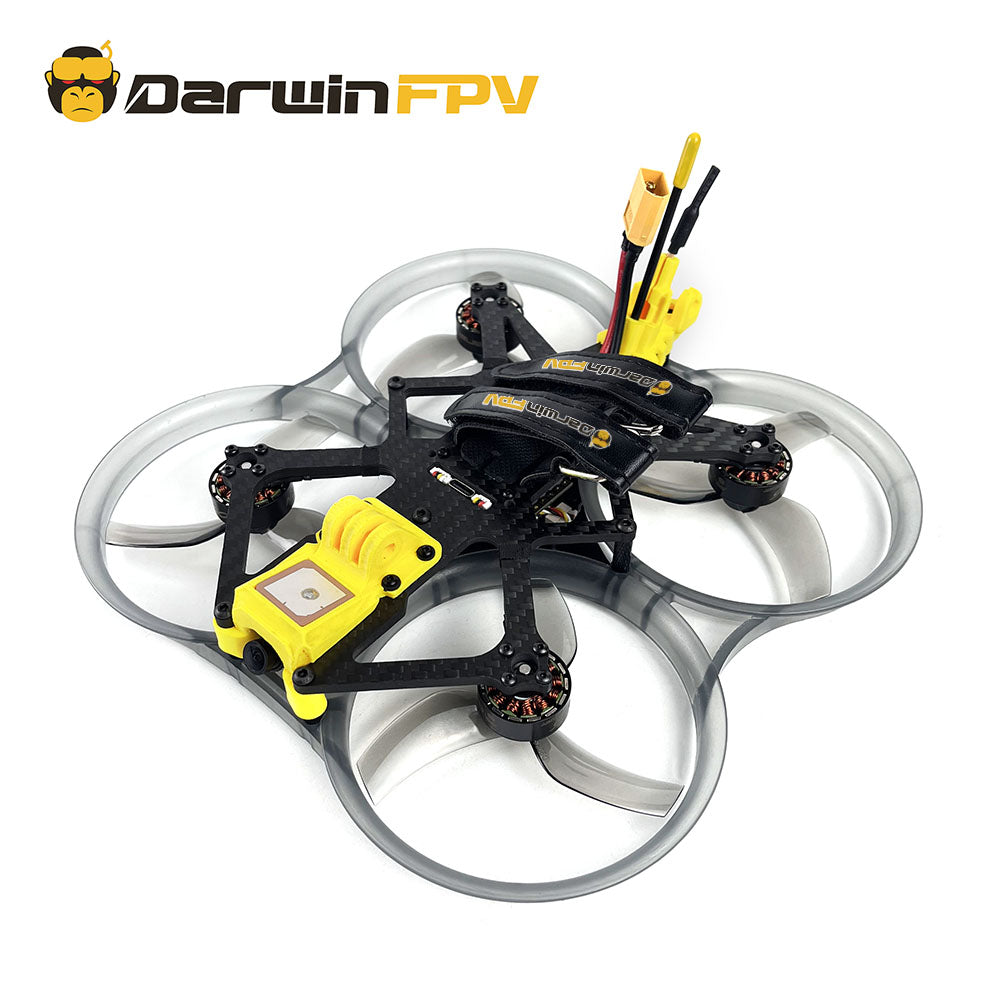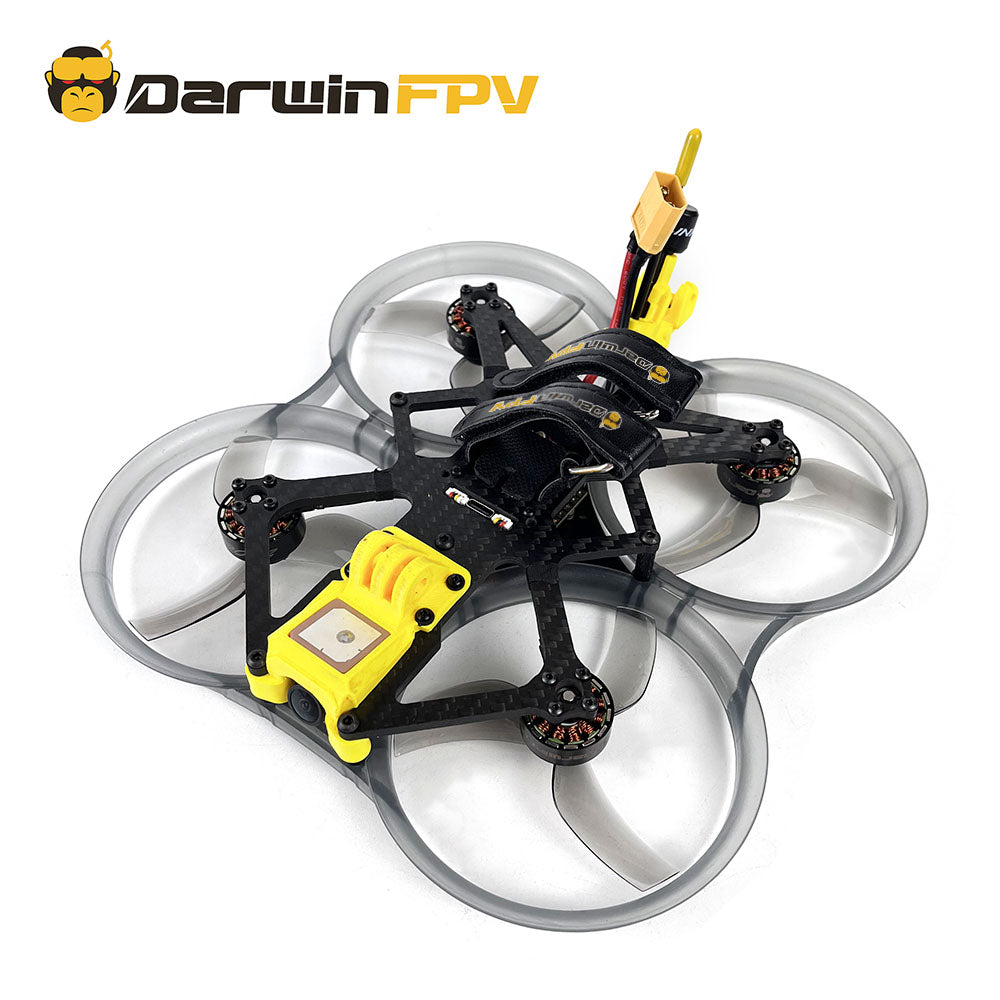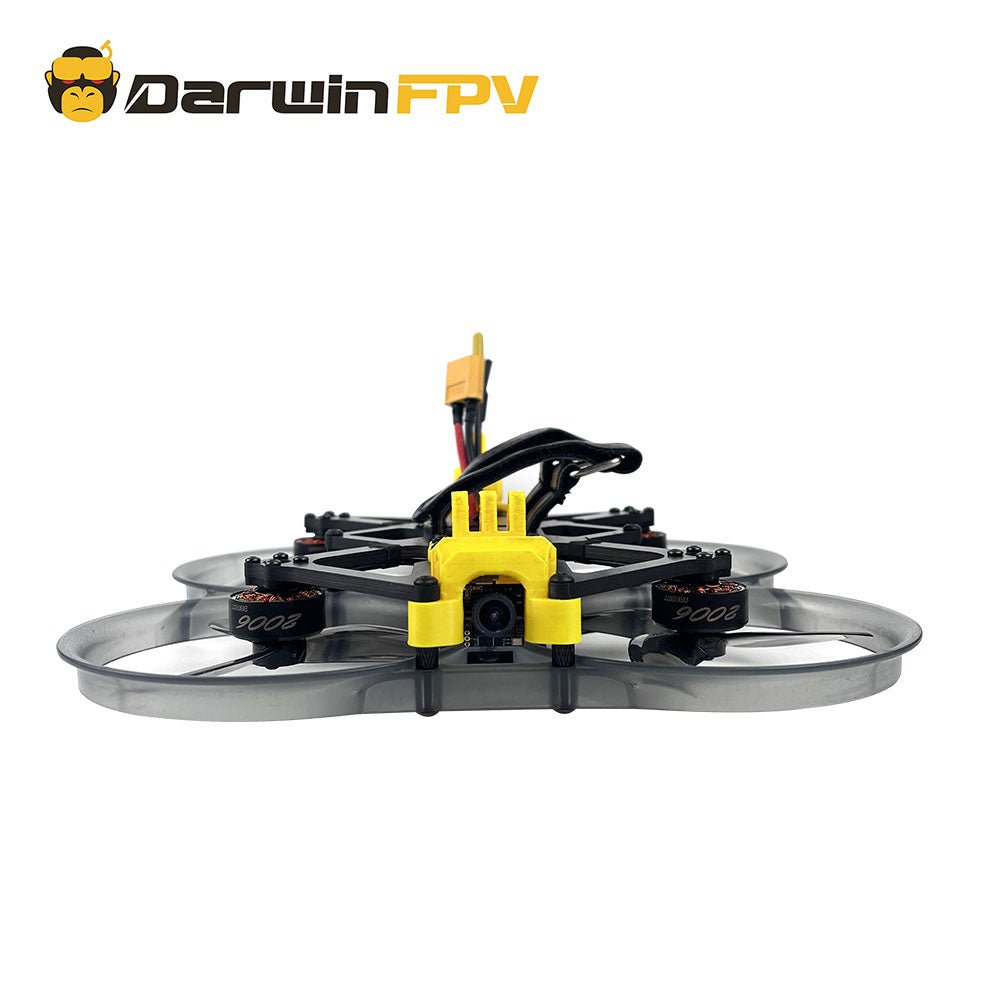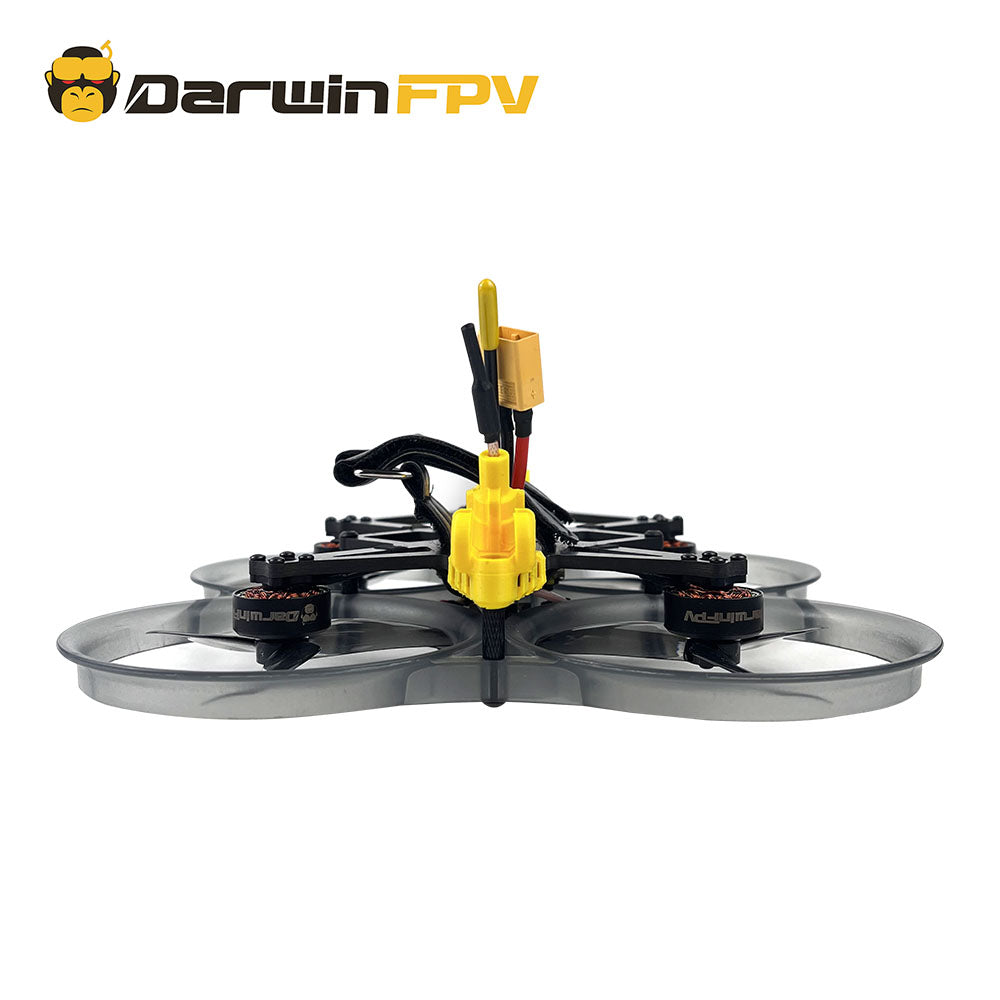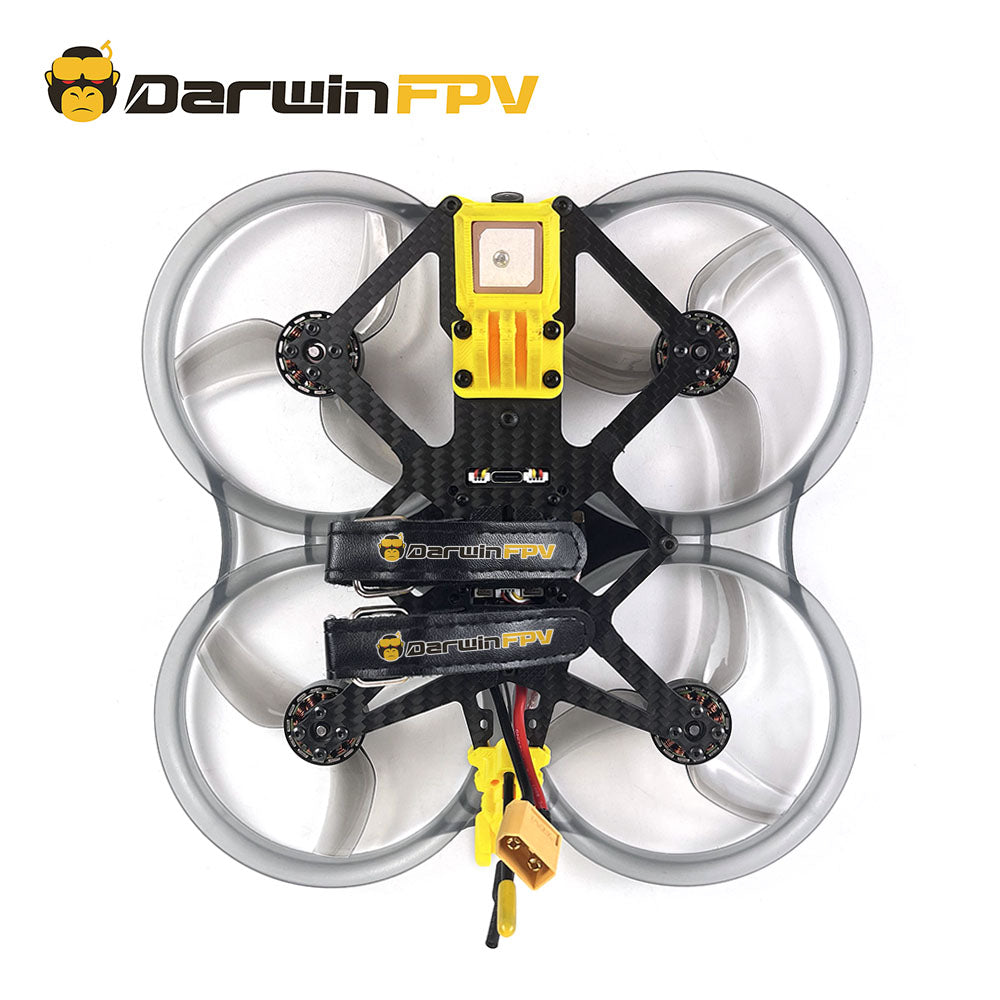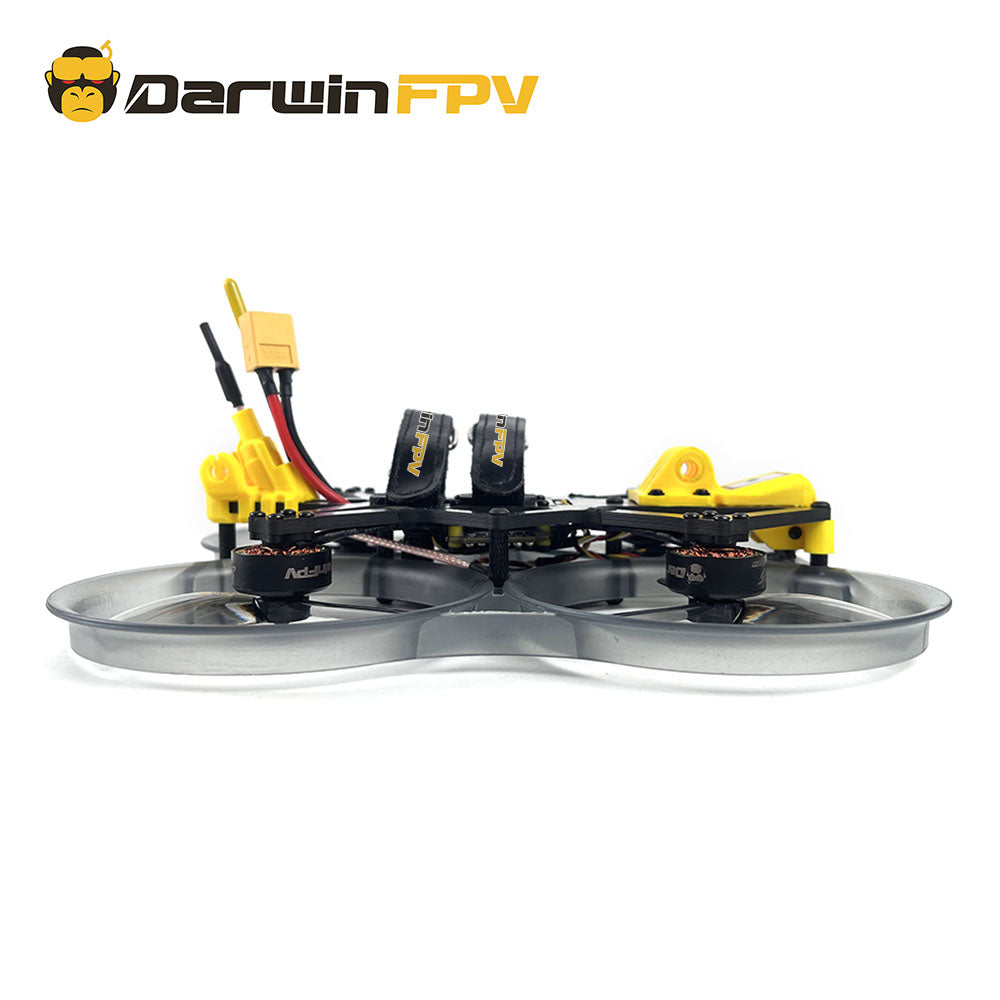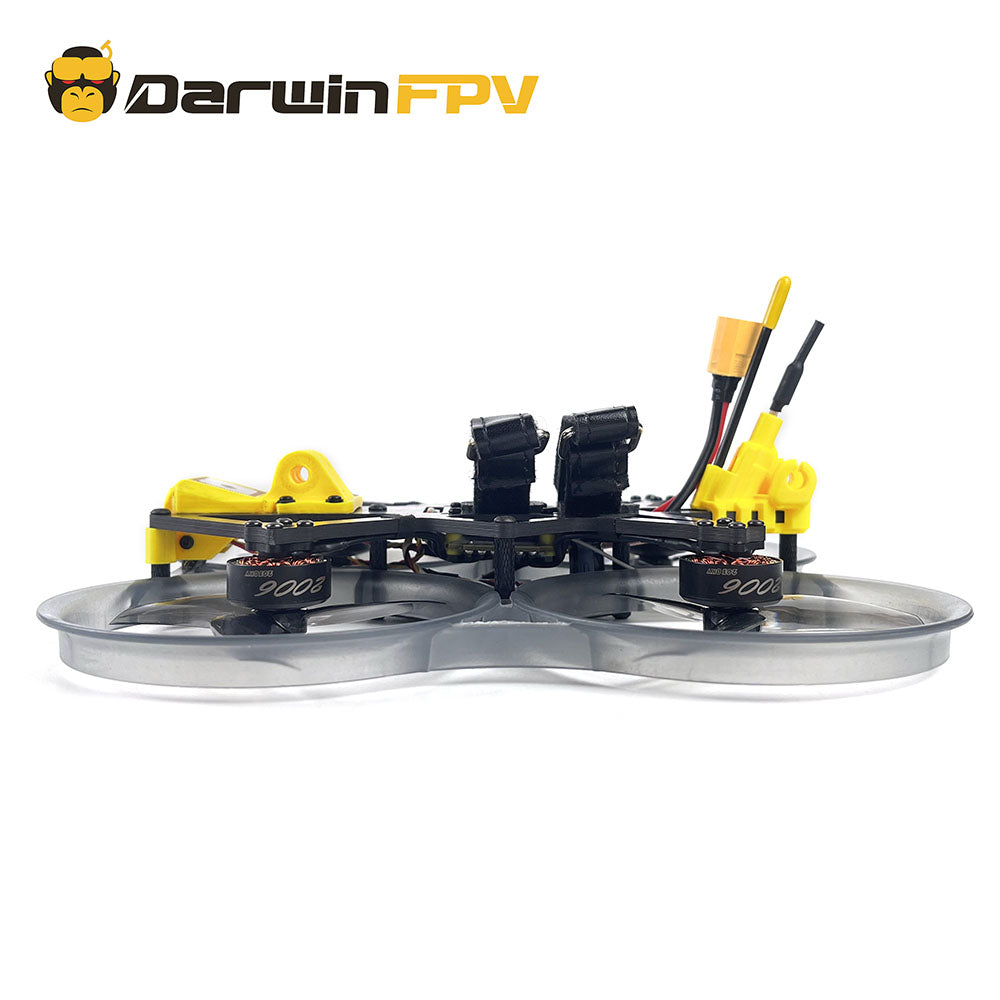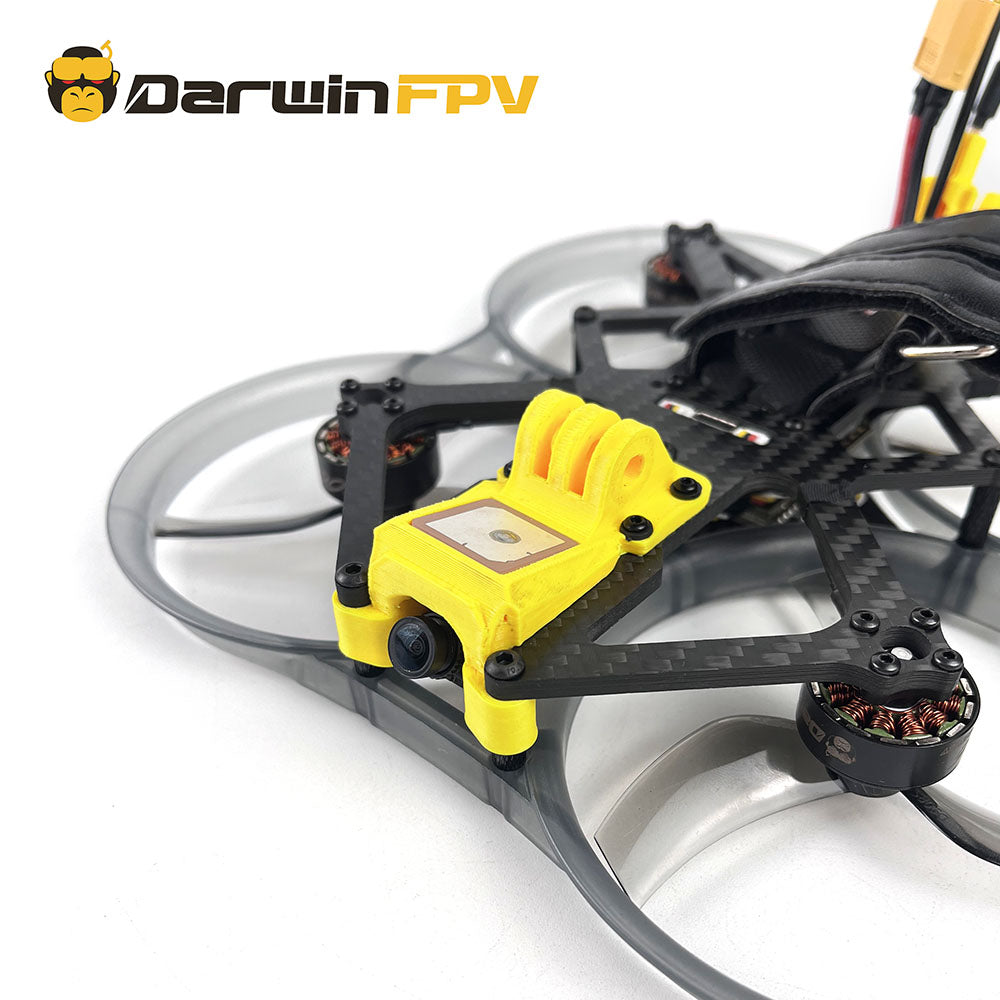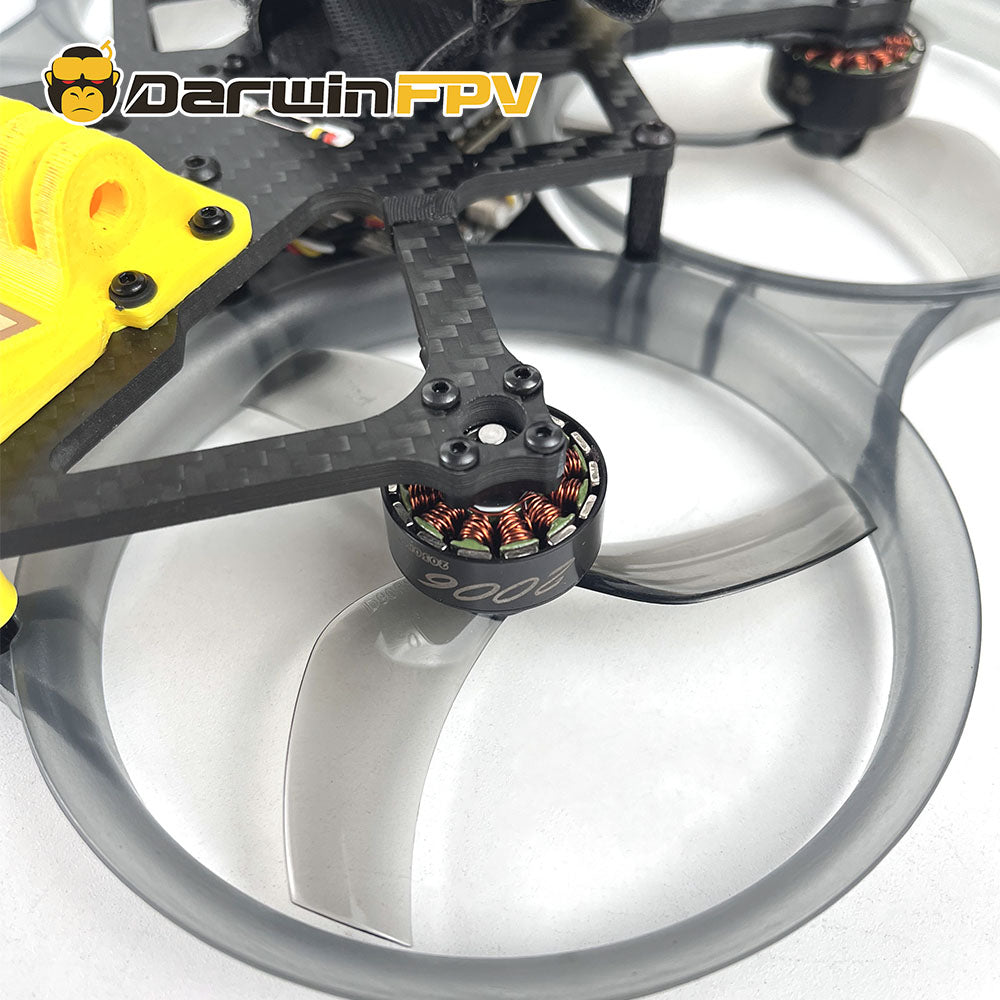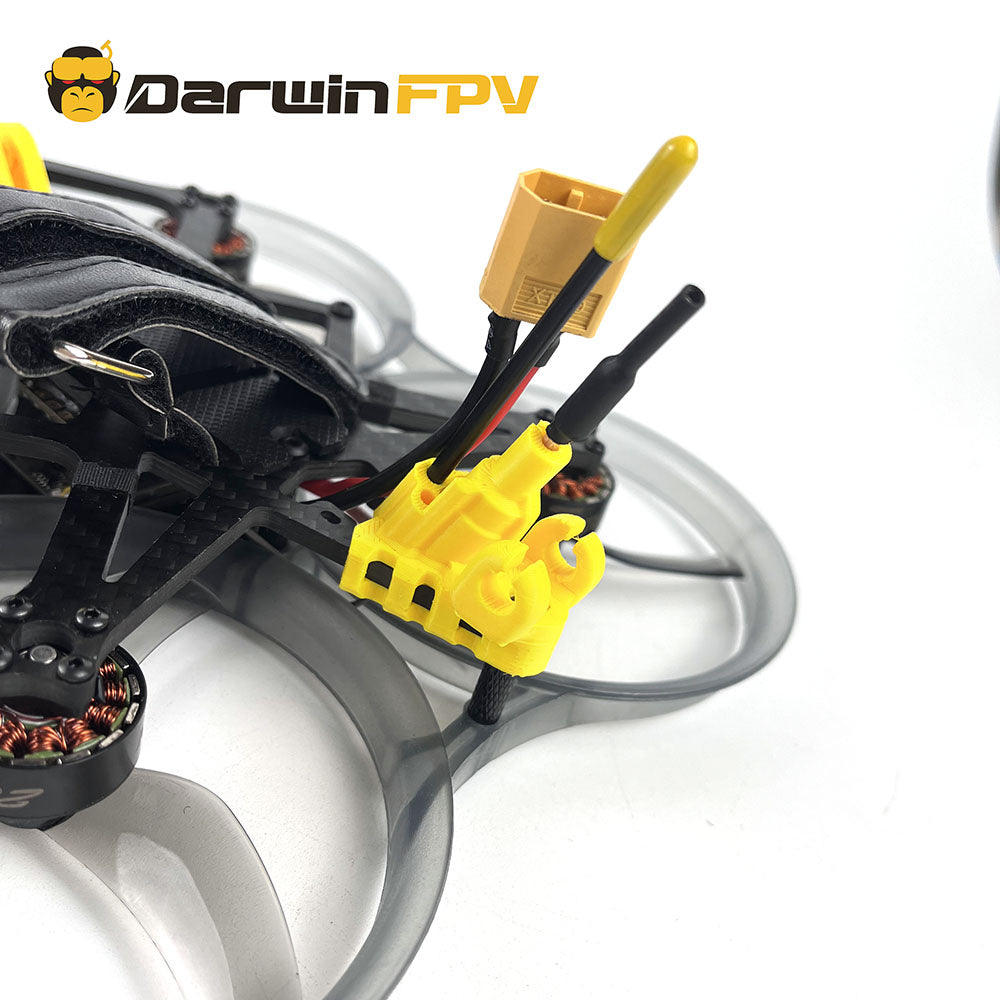 DarwinFPV CineApe35 Whoop FPV Drone
Model :
CineApe35 Analog 4S BNF
D90S-3 Propeller:
2 packs propeller
Summary 
DarwinFPV CineApe35 is an enhanced version of the popular "XI35 Pro" whoop frame, widely regarded as the top choice among enthusiasts in the fpv drone community. By incorporating an additional GPS module while maintaining Darwin FPV's commitment to high cost performance, we have further optimized its capabilities.
With its 3.5-inch diameter, the DarwinFPV CineApe35 offers exceptional flight performance comparable to the original frame. It boasts a flight time of 10 minutes and a range of up to 3 kilometers, reaching impressive speeds of up to 102km/h. In comparison to the CineApe25, this model provides increased power, allowing for easy mounting of a full GoPro camera for capturing stunning footage. Its flight characteristics closely resemble those of a 5-inch fpv drone, ensuring an immersive flying experience.
For those prioritizing safety, the DarwinFPV CineApe35 is designed to meet a wide range of usage scenarios. This versatile fpv drone seamlessly integrates film shooting, freestyle maneuvers, leisurely flights, and safety features. As such, it stands as the optimal choice for photographers seeking a reliable and multifunctional aerial platform.
Features: 
1: Our drone features a high-strength, one-piece injection-molded propeller guard that offers super durability and explosion resistance. This design ensures optimal protection for the drone itself as well as for you and others around, instilling a greater sense of confidence when engaging in exhilarating flights.
2: Equipped with a powerful 2006 brushless motor, our drone strikes a perfect balance between delivering high bursts of speed and ensuring a long-lasting battery life.
3: With the front-mounted GPS module, our drone is able to maintain a safer distance from potential sources of interference
4: Glue filling protection,Completely eliminate the risk of damage due to contact with metal debris, grass juice, dew, etc.;and other environmental factors.
5: In addition to its exceptional features, our drone is incredibly cost-effective, offering a price that is nearly half of what competitors charge. Don't be swayed by those who claim that something affordable must lack quality. Many skeptics ended up purchasing our drone and were pleasantly surprised by its outstanding performance.

Darwin Care Card: 
This card is only valid when order the CineApe35 and the care card in one order, order this card only will not work. With this card you can have 2 times to get 25% discount code on the CineApe35 drones(not include the O3 and Wasp). No matter what problems of your drone(wrong solder, be burned, lost, out of contract or whatever) and you only need to pay 75% of the cost to have a new one for the next orders, which can be used twice within 1 year. 
Packing list: 
1 x CineApe 35 Analog / CineApe 35 Wasp Nano/ CineApe 35 O3(BNF)
1 x Spare Screws Pack
1 x Accessories Pack
1 x CineApe35 Injection Molding Guard EVA Bumper Strip
1 x 120x120mm Logo Sticker
1 x Manual